Pabulum Catering
Pabulum is our catering partner.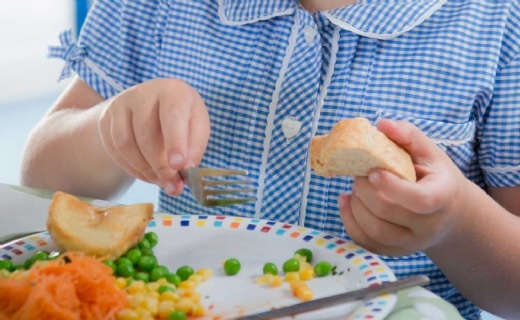 We are proud of the menus that we create which feature wholesome, nourishing, and delicious dishes, freshly cooked from scratch, every day.
Our food choices promote healthy eating and encourage the children to experience
a wide range of tastes and flavours. We firmly believe that the children are more likely to eat what they themselves have chosen.

Our industry leading Pabulum Dining Experience focuses on creating a social, family experience at lunchtimes promoting interaction between the children. This inspires the children, has a positive impact in the dining room and supports learning outcomes in the classroom.
Pabulum will be providing significant investment in the dining hall at Fulbridge including:
Refreshing an area in the dining room with a bespoke, new look and feel, with menu boards, signage and fun, food fact messages
Purchasing a new salad cart
Investing in a new dessert station
Purchasing a recycling station
Provision of tablecloths, cutlery holders, bread baskets and napkin holders for each table
---
Dietary Requirements
For pupils that require a special diet, the school admin team will be sending out medically prescribed diet request forms for completion by parents/carers. Once returned, Anushka, our Pabulum dietician will prepare menus for each pupil, aligned to their individual medical needs.
---
Cost
Children in Reception, year 1 and year 2, all qualify for Universal Infants Free School Meals.
For parents/carers that pay for your child's meals, these cost £2.40 per day.
---
We look forward to providing a fantastic dining experience for your children.
We will be attending parents' evenings, holding 'taster sessions' and will be supporting school events so that we quickly and seamlessly become familiar and trusted faces within school.
We look forward to meeting you, and your children,
early in the Autumn term.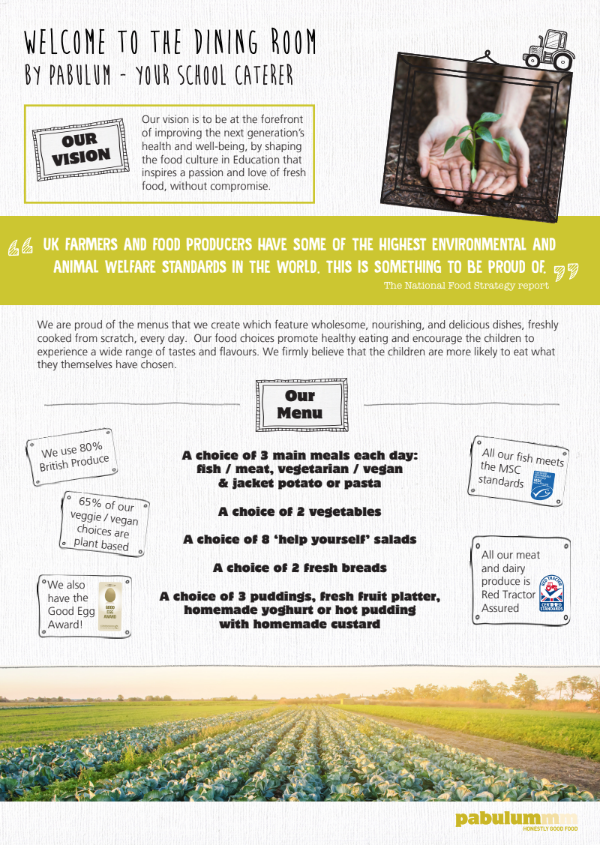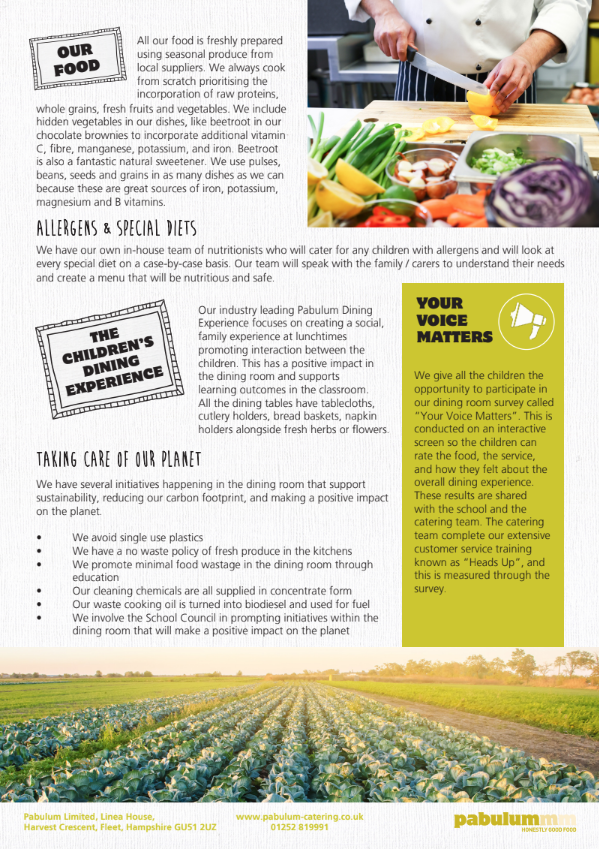 ---
SCHOOL DINNER COST
£2.40 per day = £12.00 per week
---
Please make your payment in advance via your MCAS app.
Dinner accounts will be monitored so please ensure it is kept in credit.
Accounts that are in debt will receive an email to ask for the account to be credited, if a debt continues you will be asked to provide a packed lunch from home until the debt is cleared.
---
If you feel you are entitled to benefit related free school meals, please apply on the link below:
https://cambridgeshire-self.achieveservice.com/service/Apply_for_Education_Welfare_Benefits
The eligibility criteria for applying for Free School Meals is as follows:
Income Support

Income Based Job Seekers Allowance

Income-related Employment and Support Allowance

Child Tax Credit - but no element of Working Tax Credit - and have an annual income (as assessed by HM Revenue and Customs (HMRC)) that does not exceed £16,190

If you are supported under Part VI of the Immigration and Asylum Act 1999

Guarantee element of State Pension Credit

Working Tax Credit during the four week period immediately after your employment finishes or after you start to work less hours per week

Universal Credit with an annual net earned income of no more than £7,400 (as from 1 April 2018)

---

If you have nay questions or queries then please ask to speak to Mrs Swift, Pastoral Manager.
Thank you