Awareness Days
Throughout the year Fulbridge support many different 'awareness days'. As a school we like to create and share videos, information leaflets, posters, sideshows that help to spread awareness, share support/tips/advice and we discuss the many different topics with the children, staff and our families.
Please see below some of the awareness day we have shared:
💚 Mental Health Awareness Week 💚 15th - 21st May 2023
This year's theme is raising awareness and understanding the effects of Anxiety.

Anxiety is something that we can all experience from time to time and learning to handle those anxious feelings can be difficult.

As a school, Fulbridge wanted to share our 10 ways/tips that might help ease any anxious thoughts or worries.

1, 🔢Counting
2, 🏃🏾‍♀️Move your body
3, 🌳Spend time in nature
4, 😴Gets lots of sleep and rest
5, ❤️Help each other, talk and make people laugh
6, 📒Keep a diary
7, 🤔 Challenge your thinking
8, 🏂 Try something new
9, 🍏 Eat a healthy diet
10,👩‍👩‍👧‍👦 Connect with people
---

Please click here to watch our YouTube video:

---


Further help and support
If feelings of anxiety are not going away, are having a negative impact on in life, or often prevent you from doing things you need or want to do, seek support. Speak to your GP, Doctor or about support available in your area or contact a helpline service.

'My Family Coach' offer a free course on Anxiety in children. Please select the link below for more details:

Thank you
The Kings Coronation - 5th May 2023

---
Red, white and blue
Fulbridge is certainly looking very red, white and blue today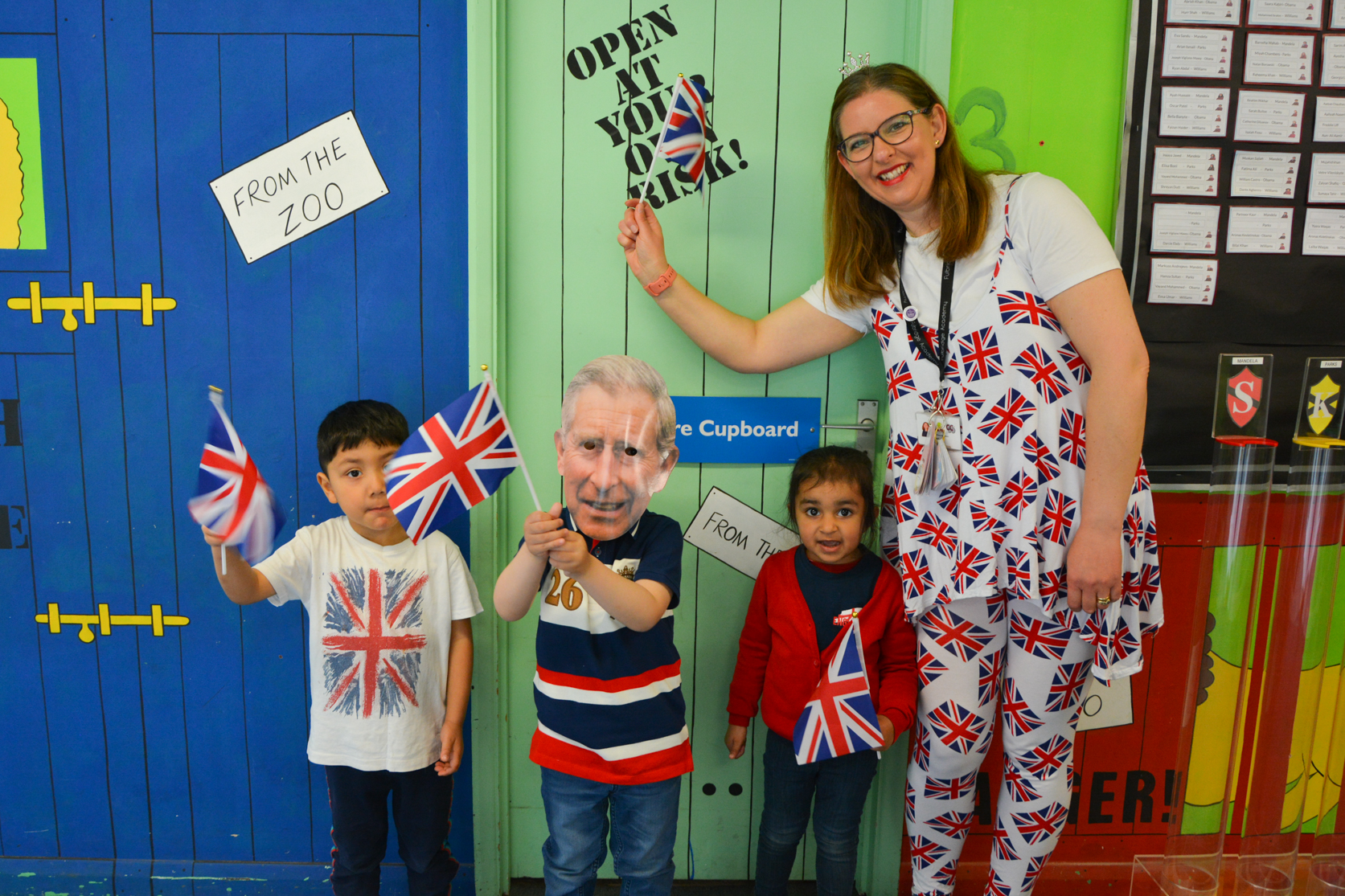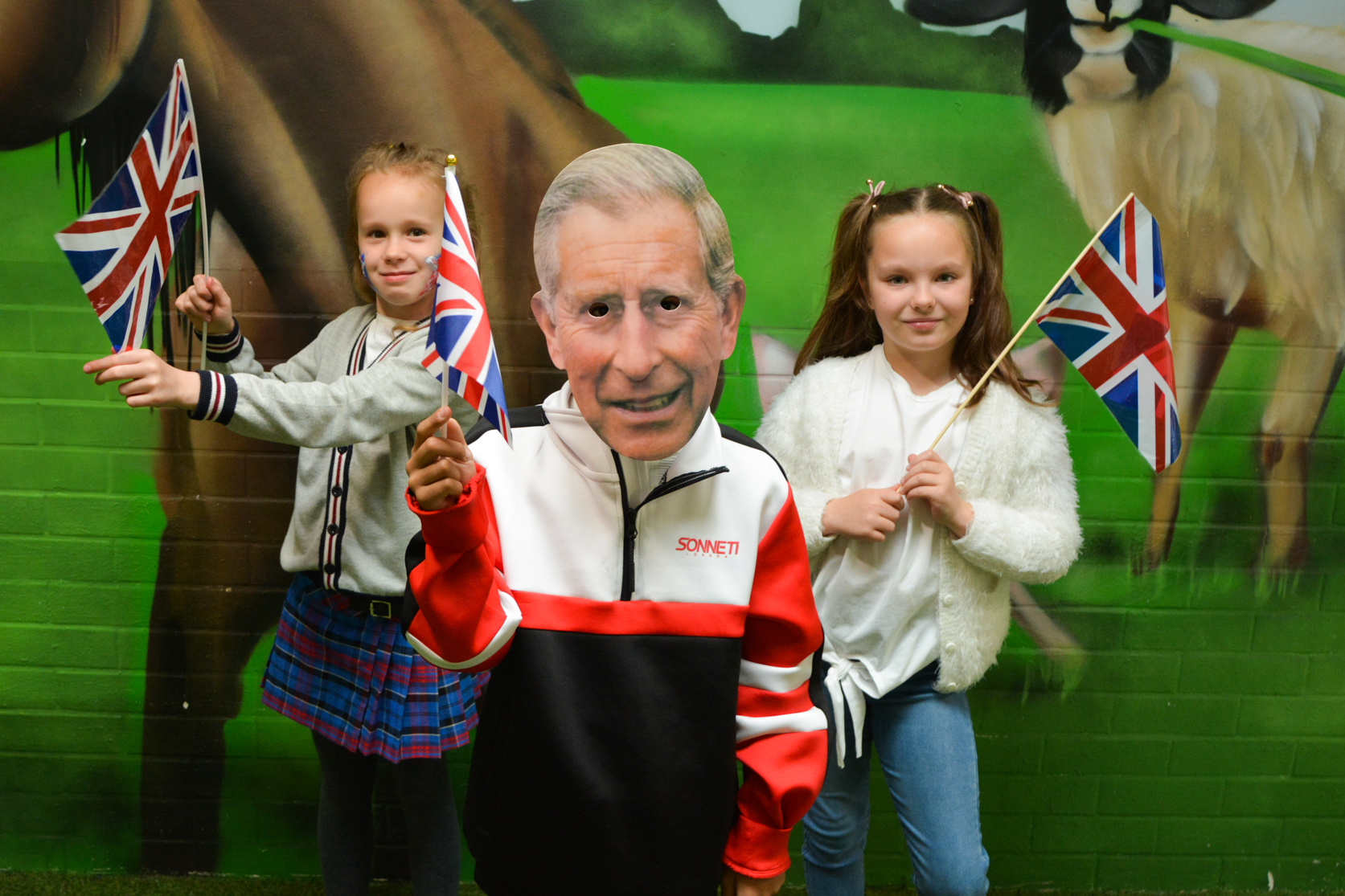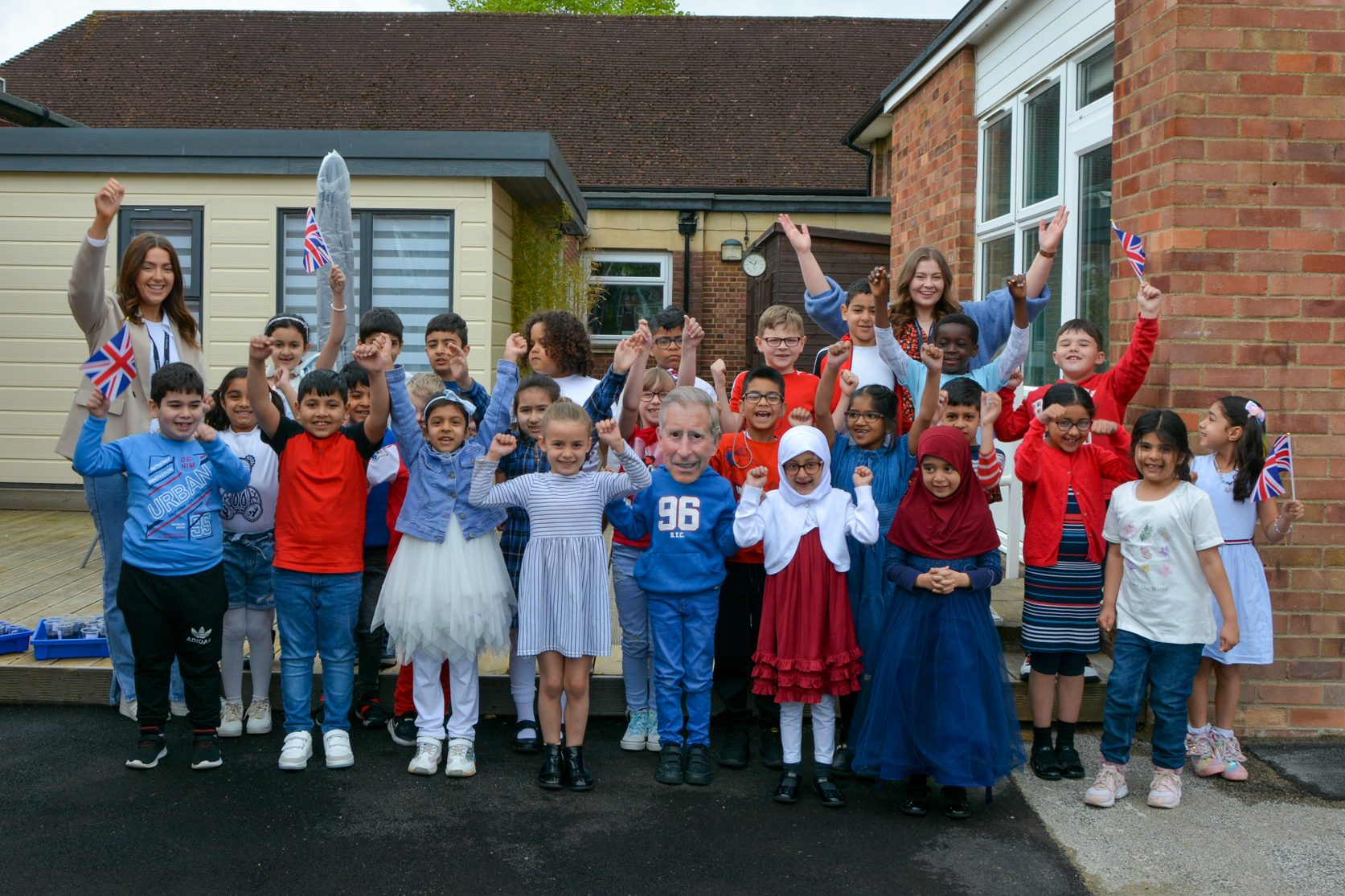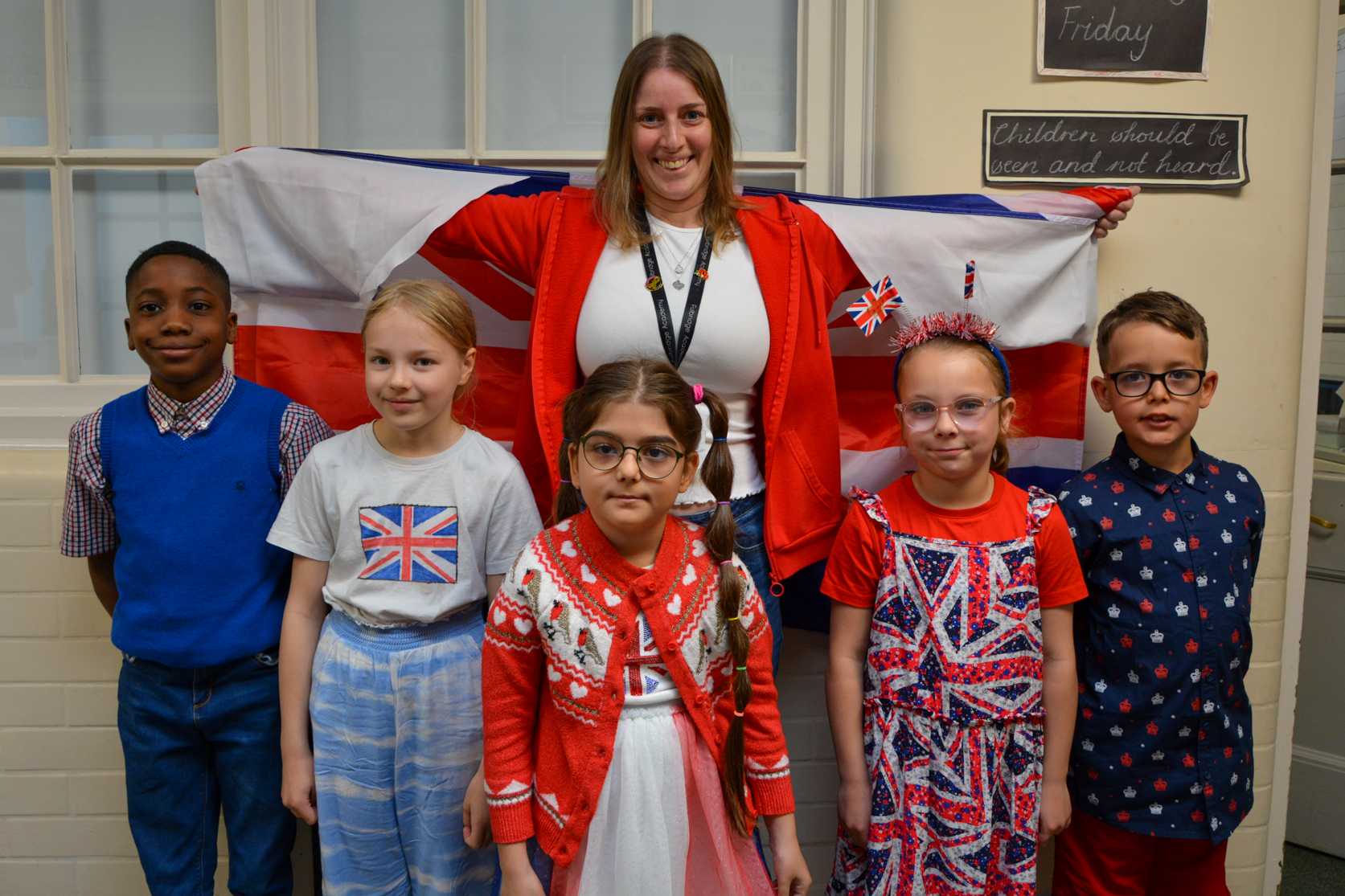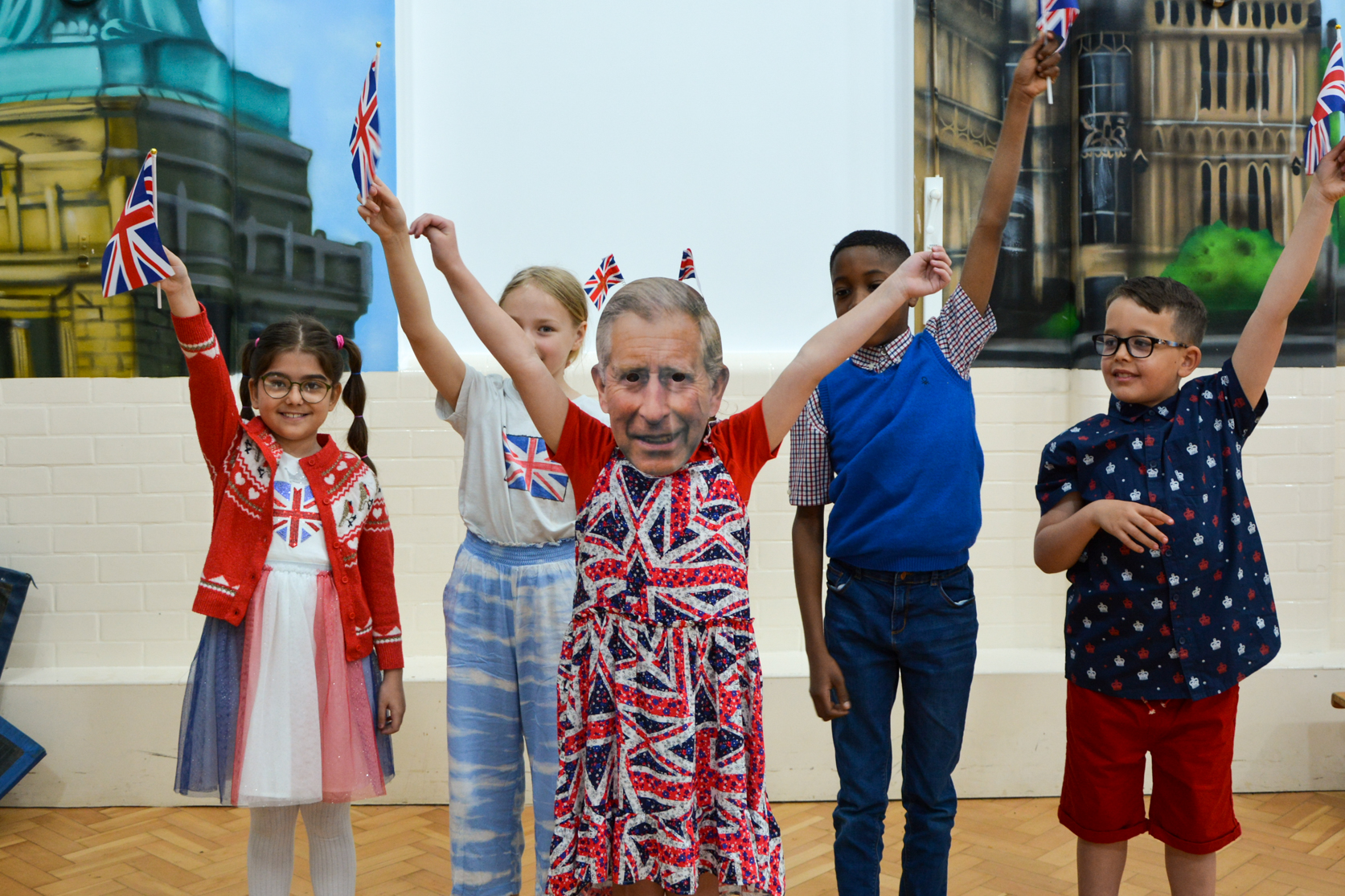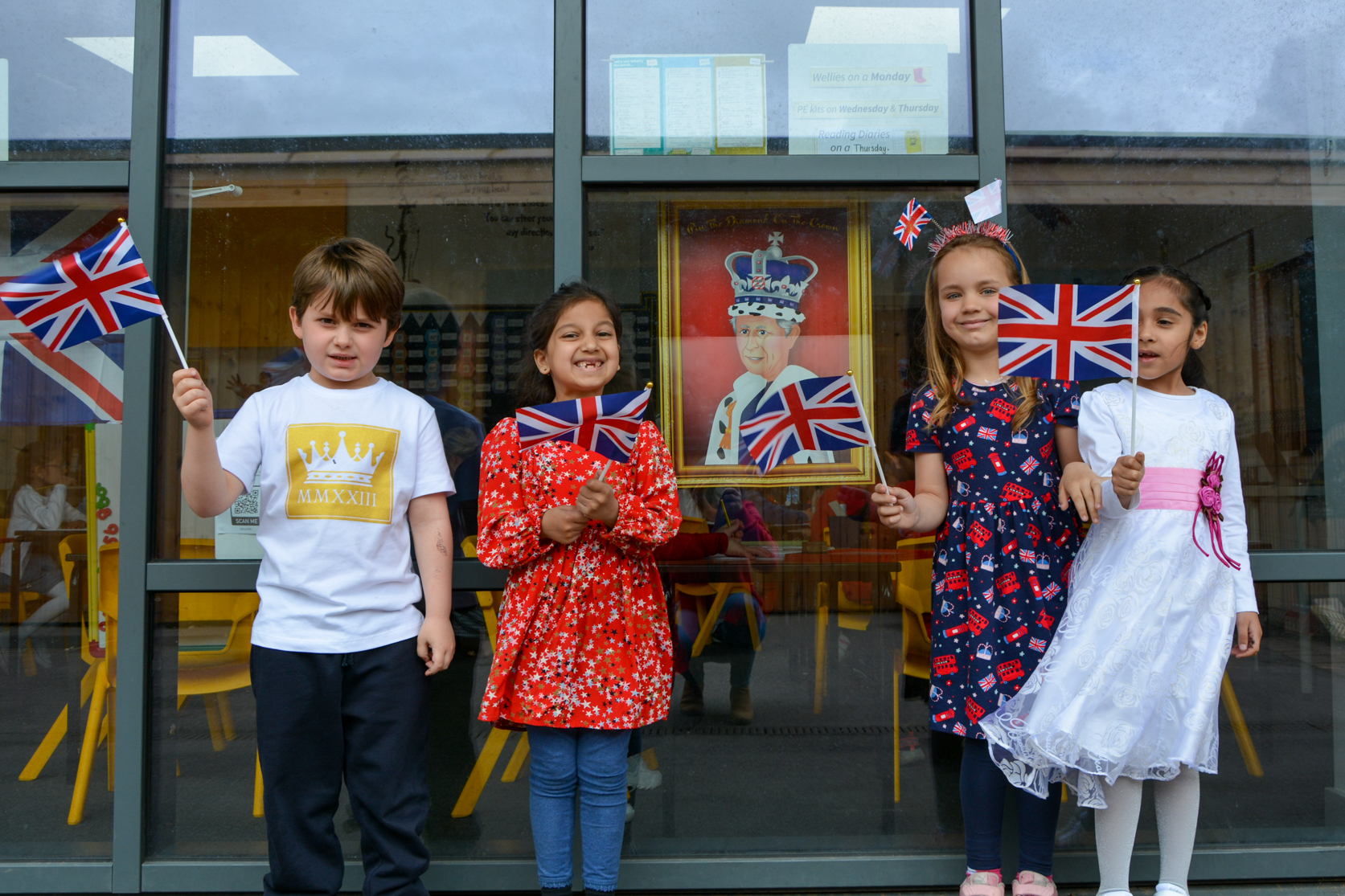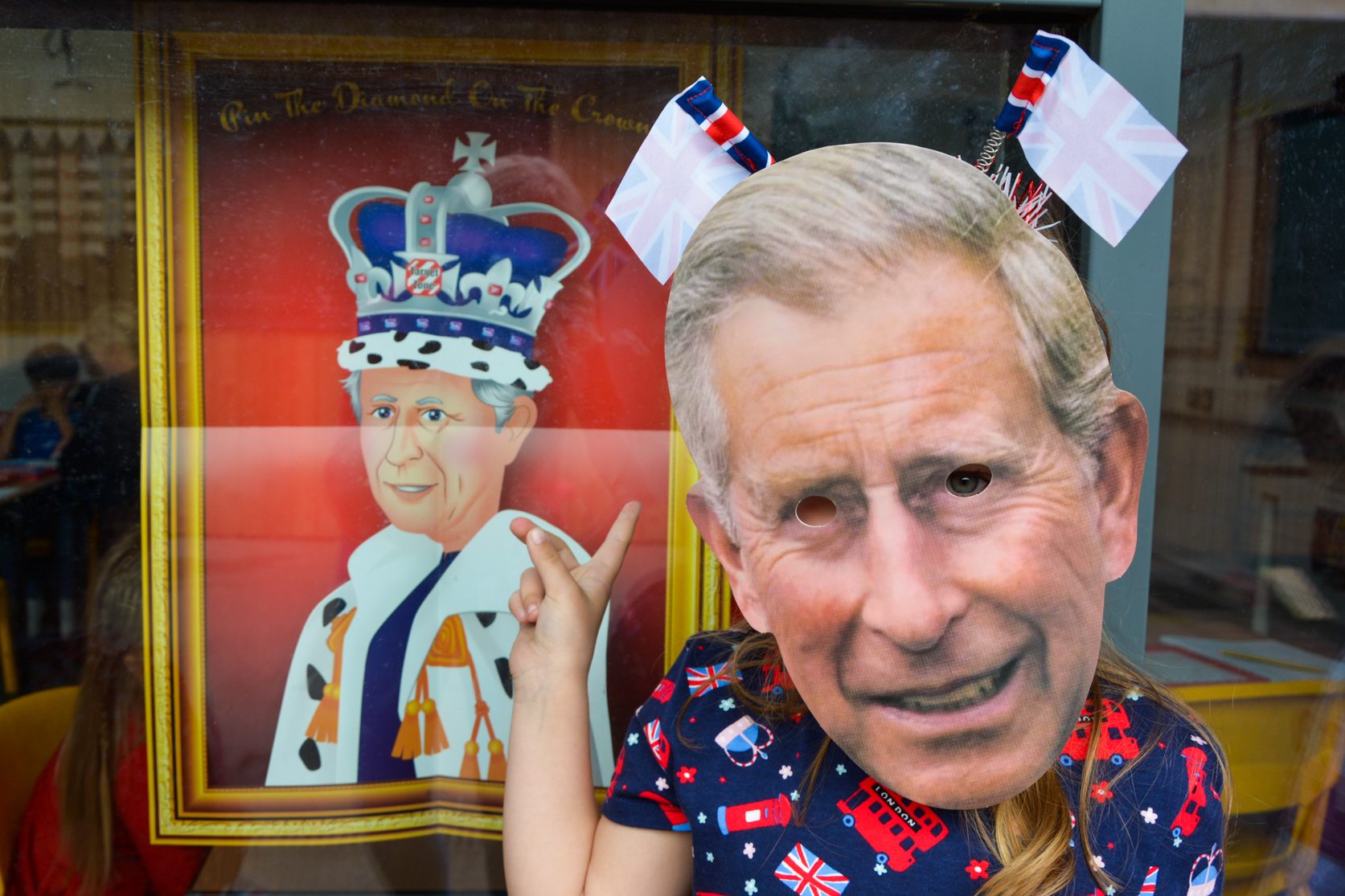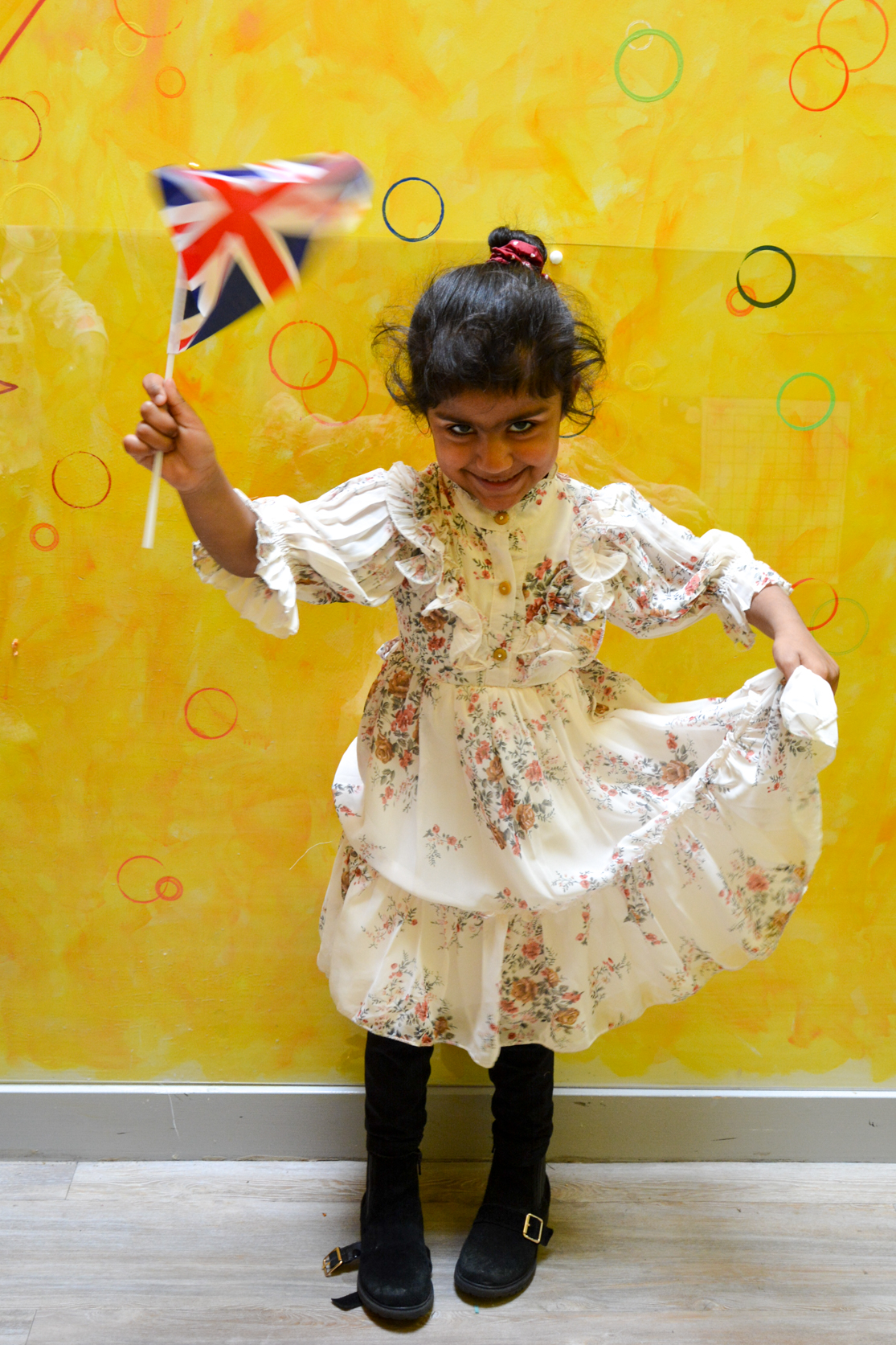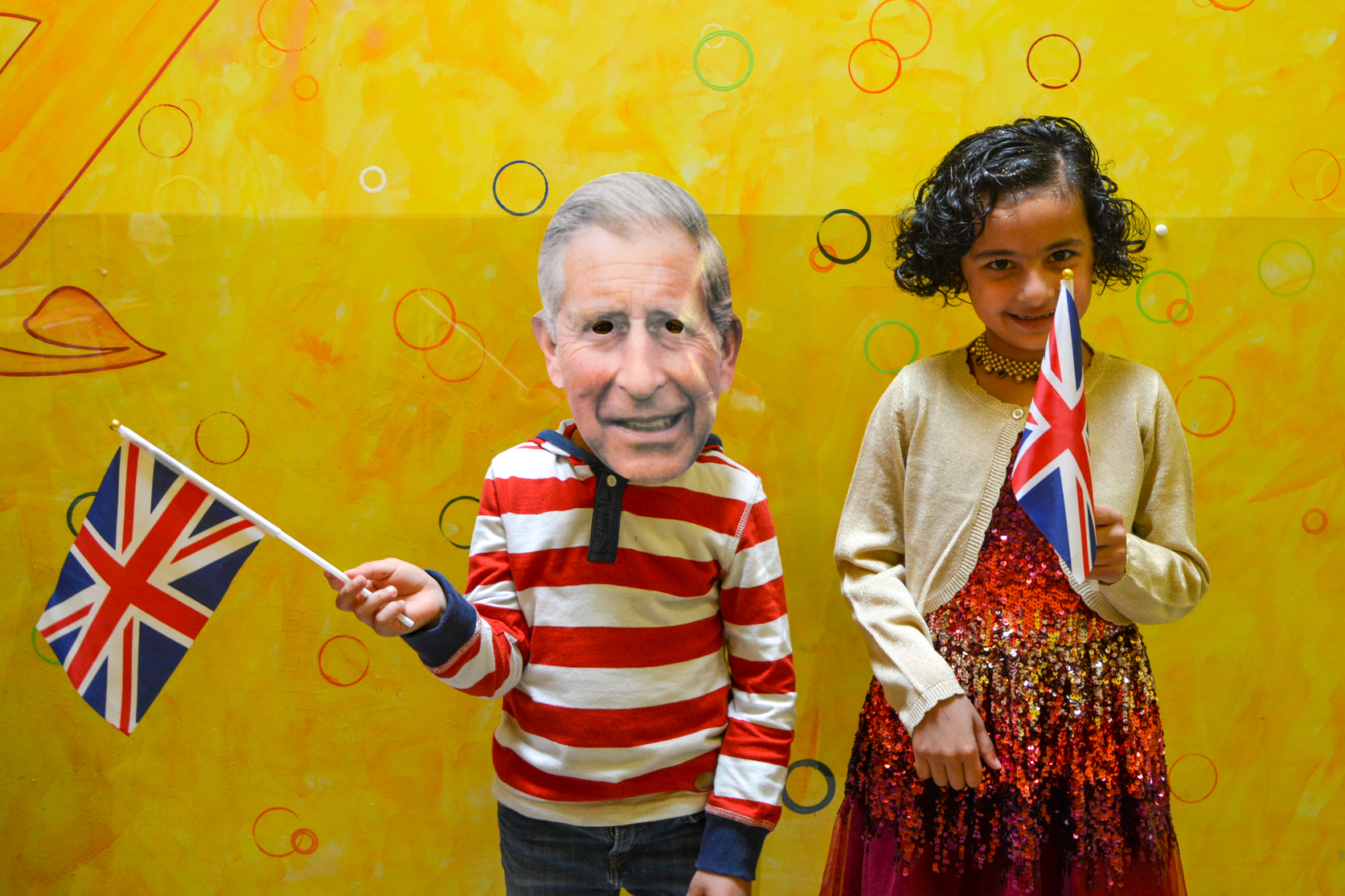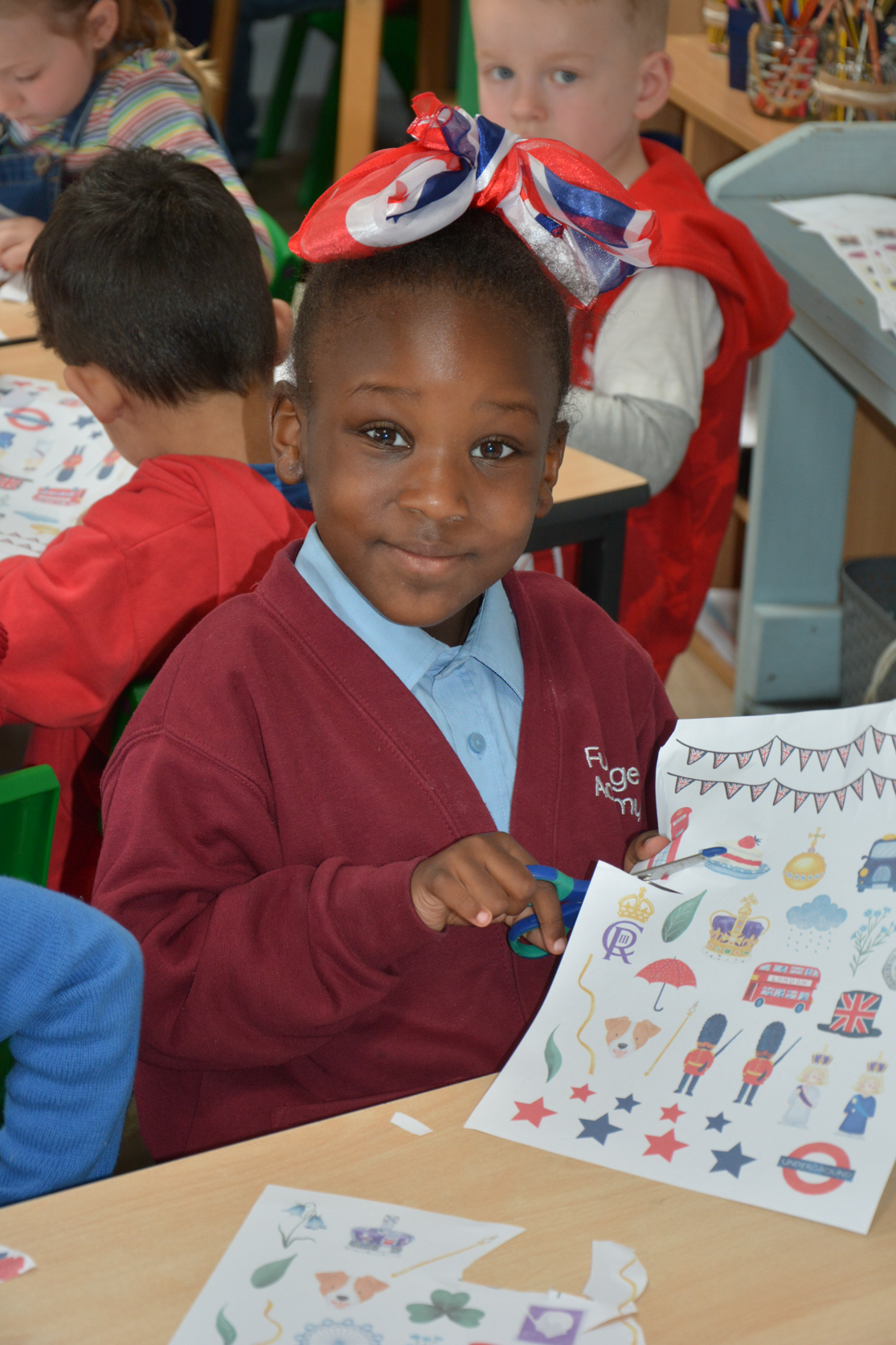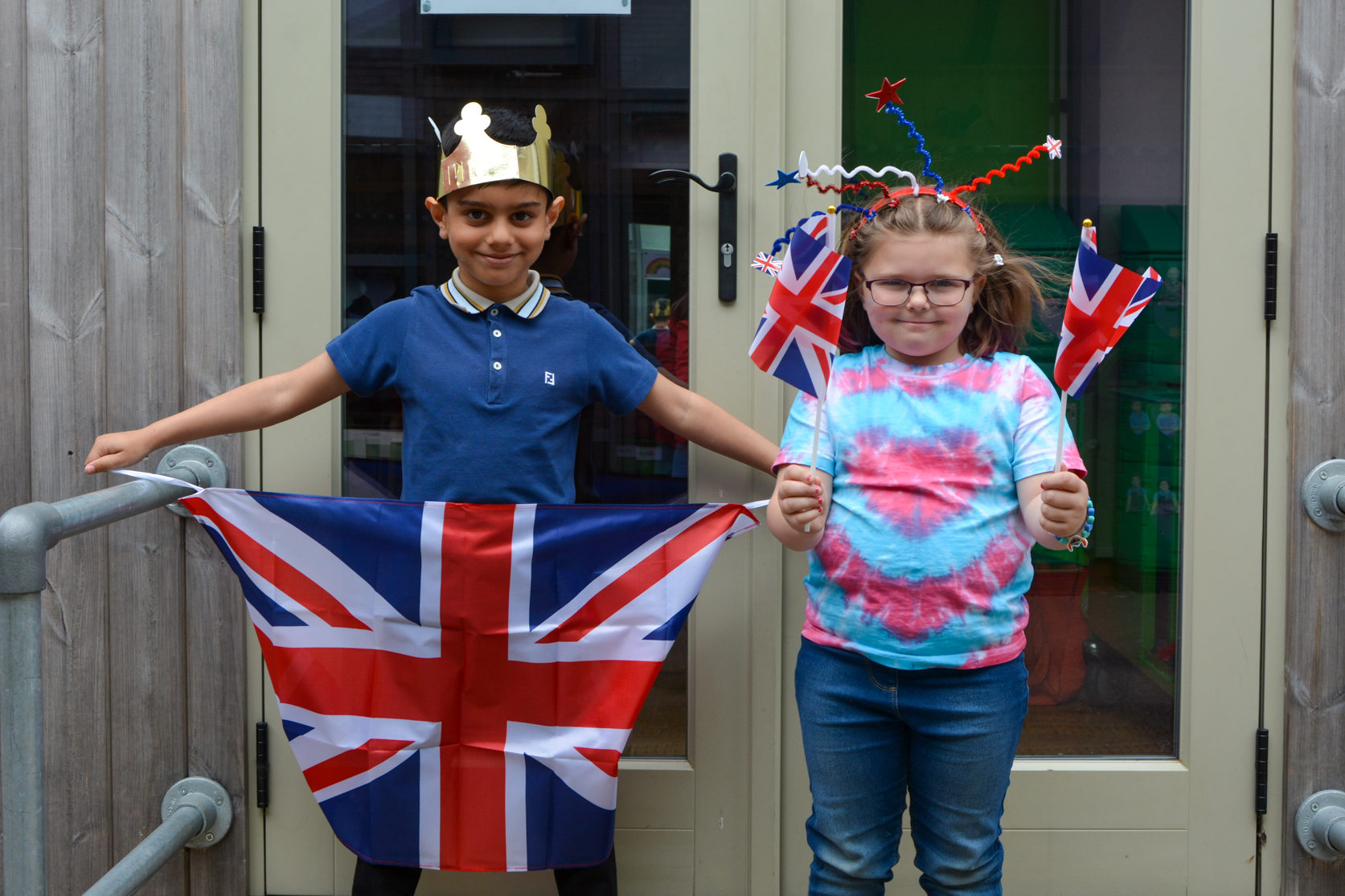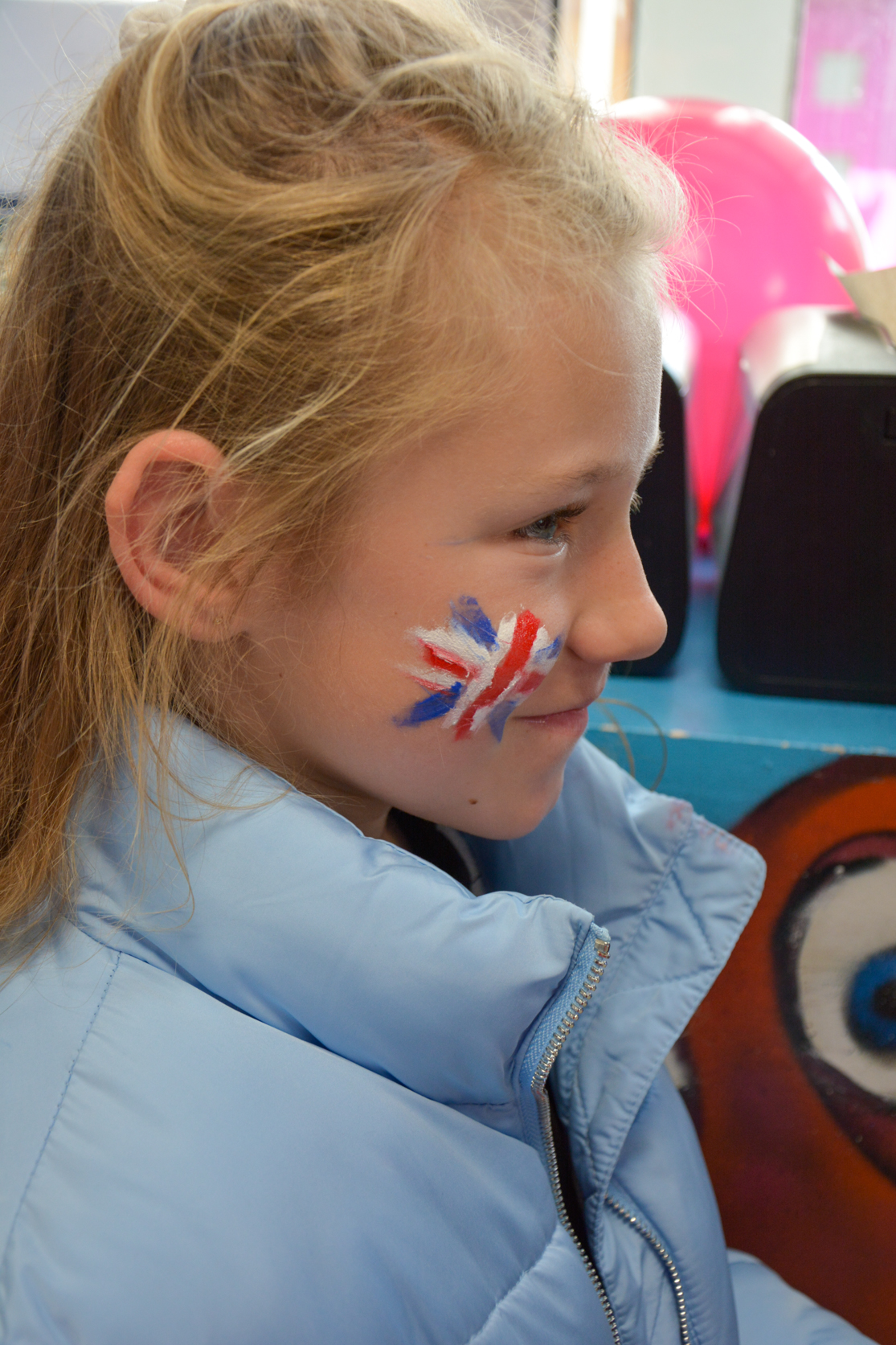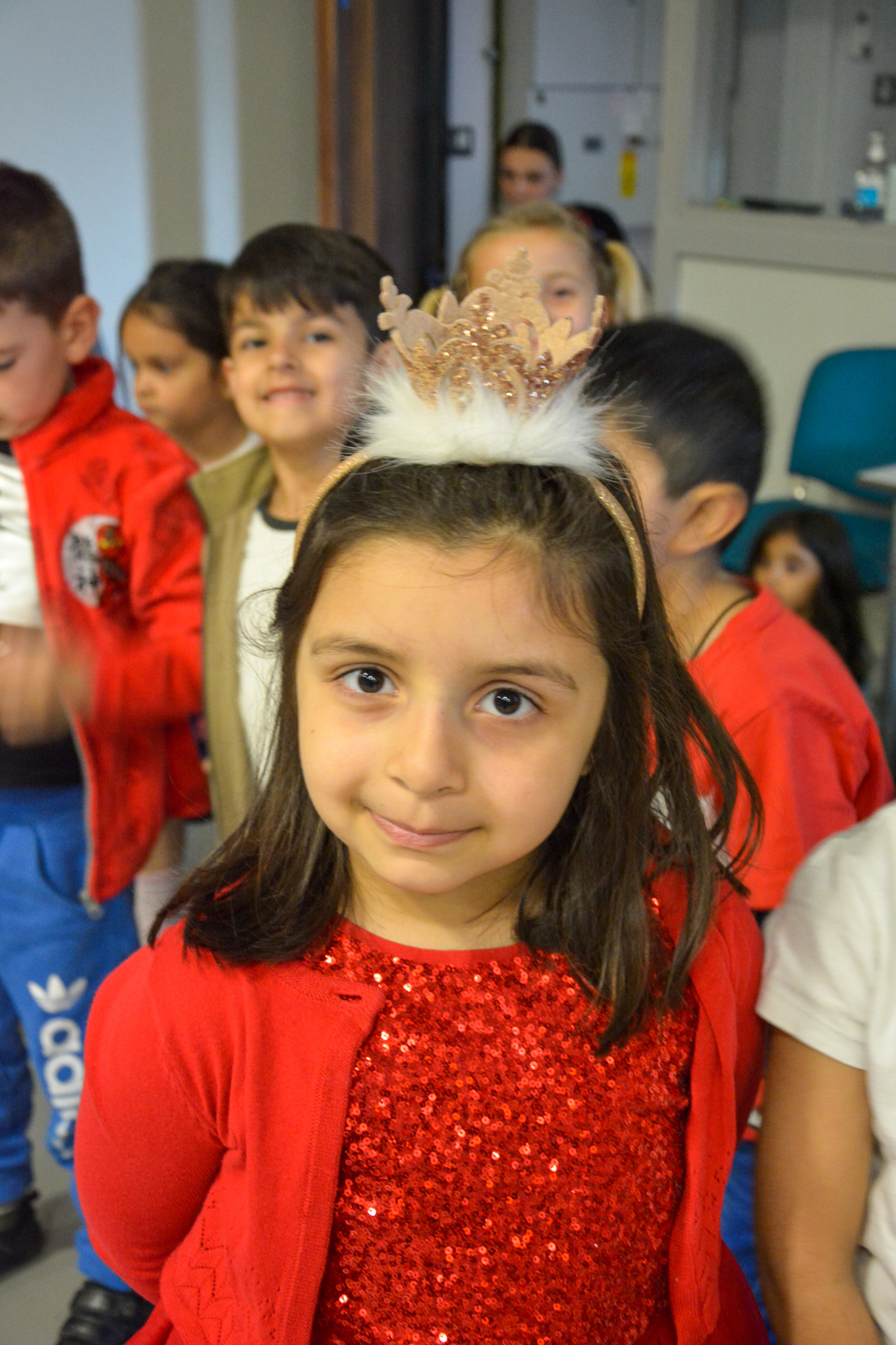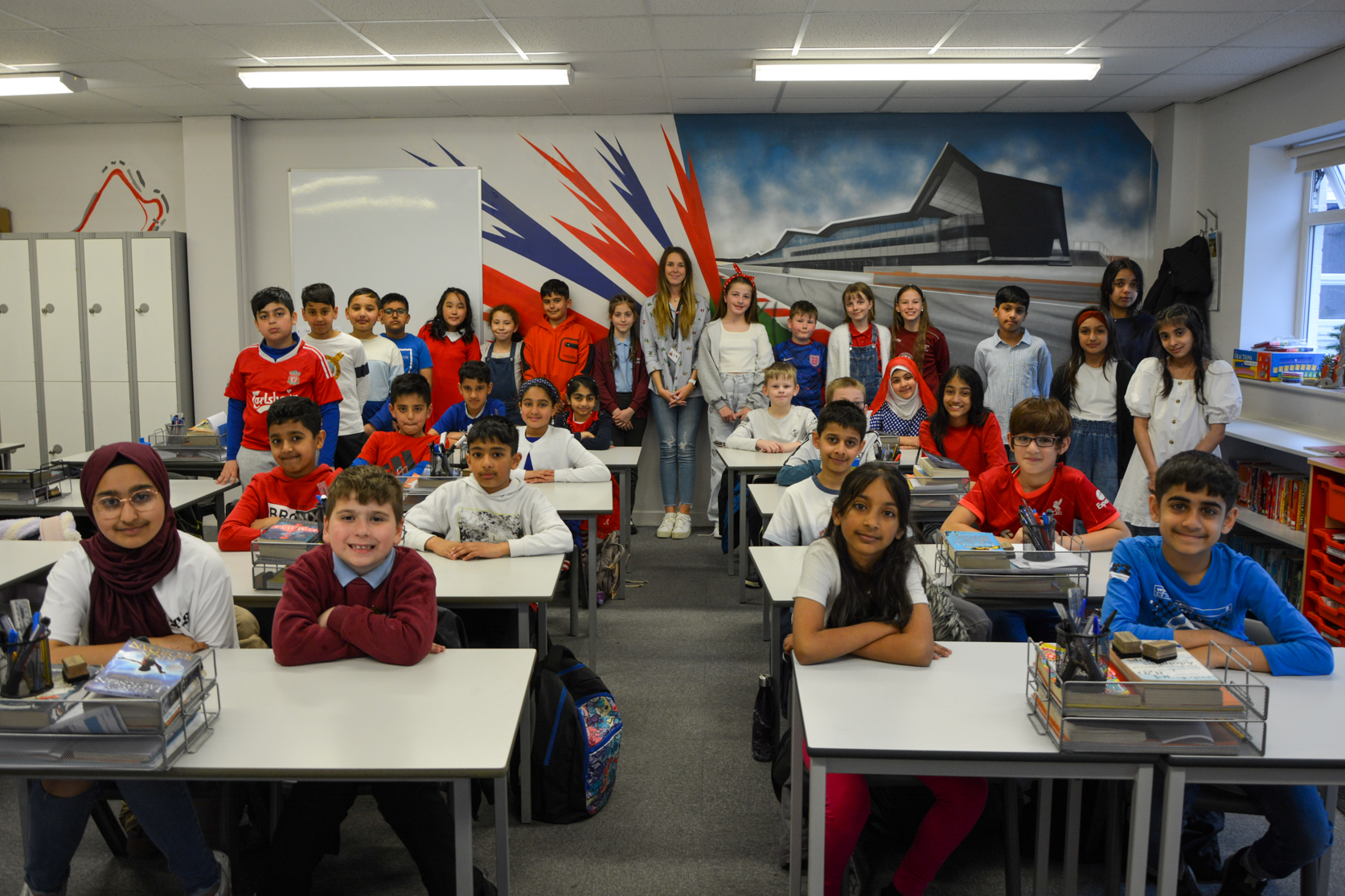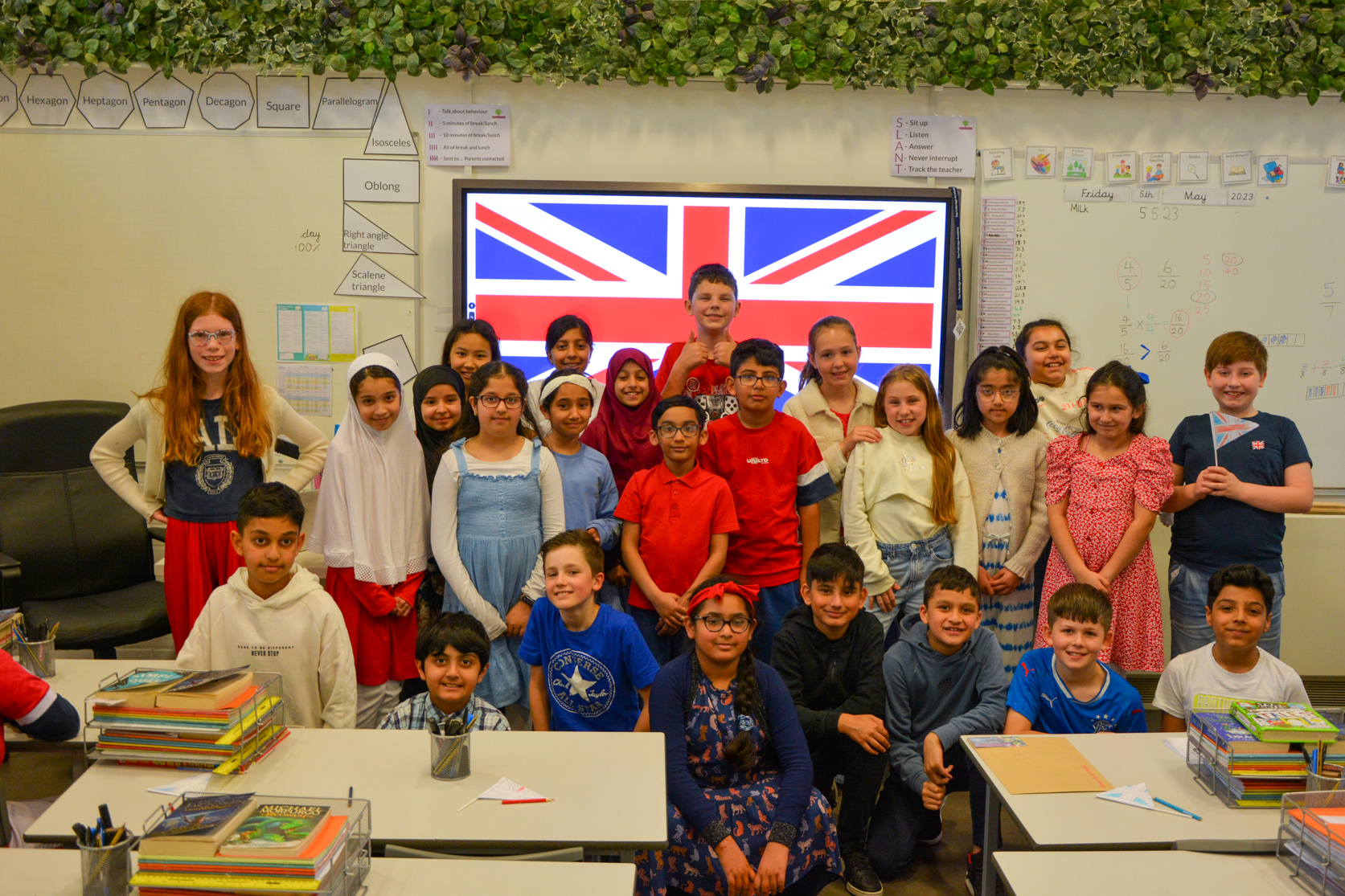 What a great effort.
---
Themed Lunch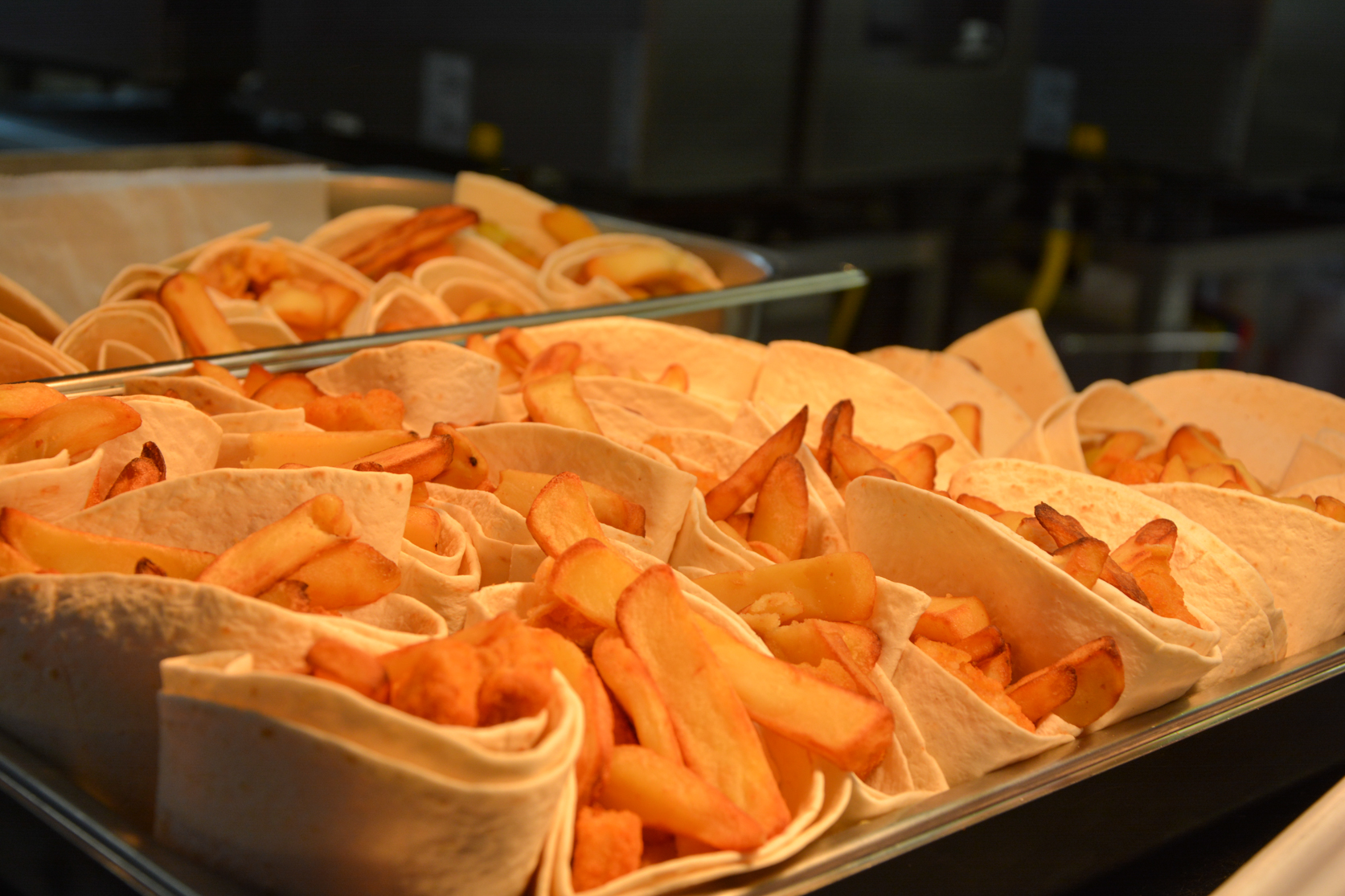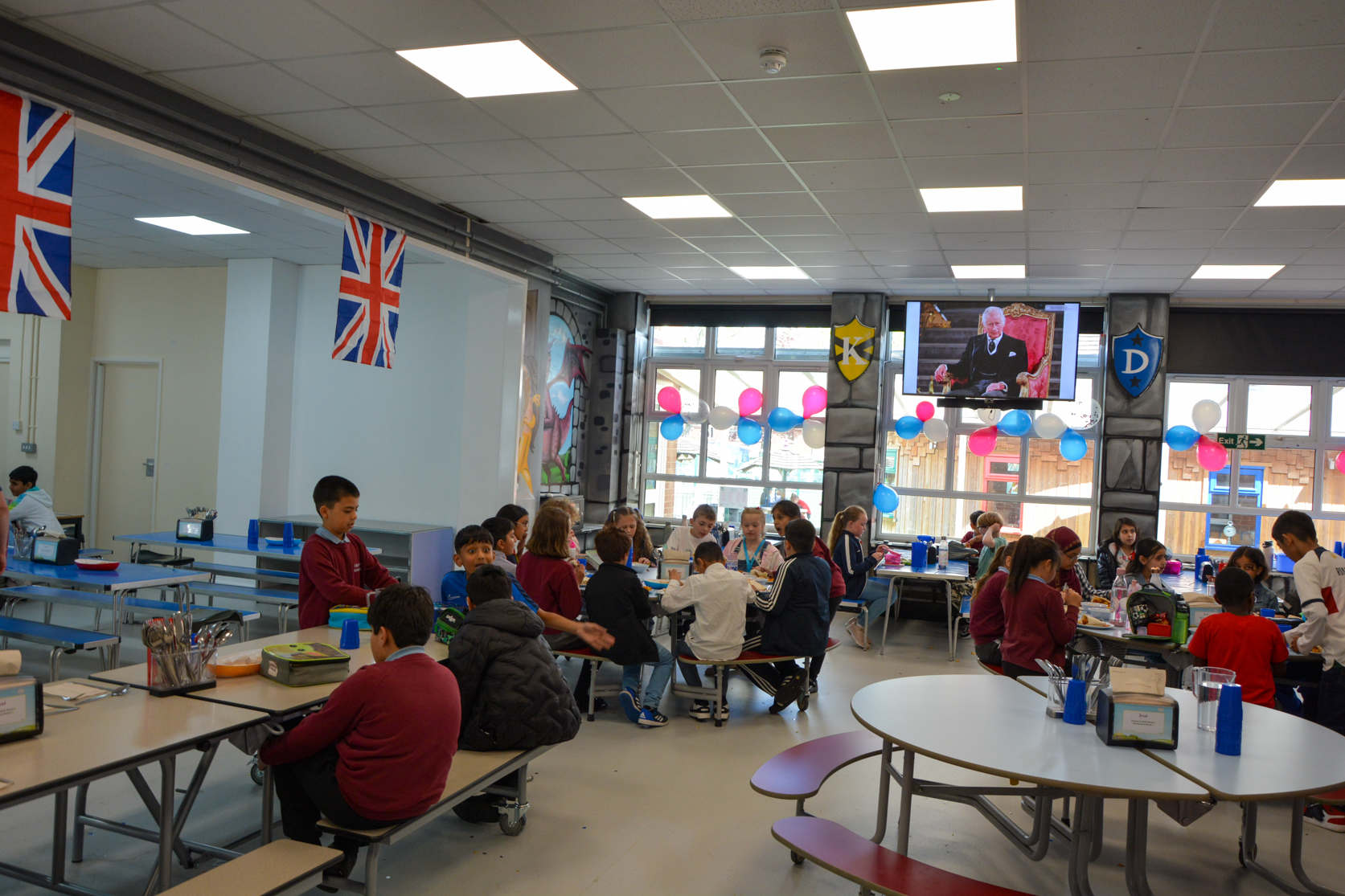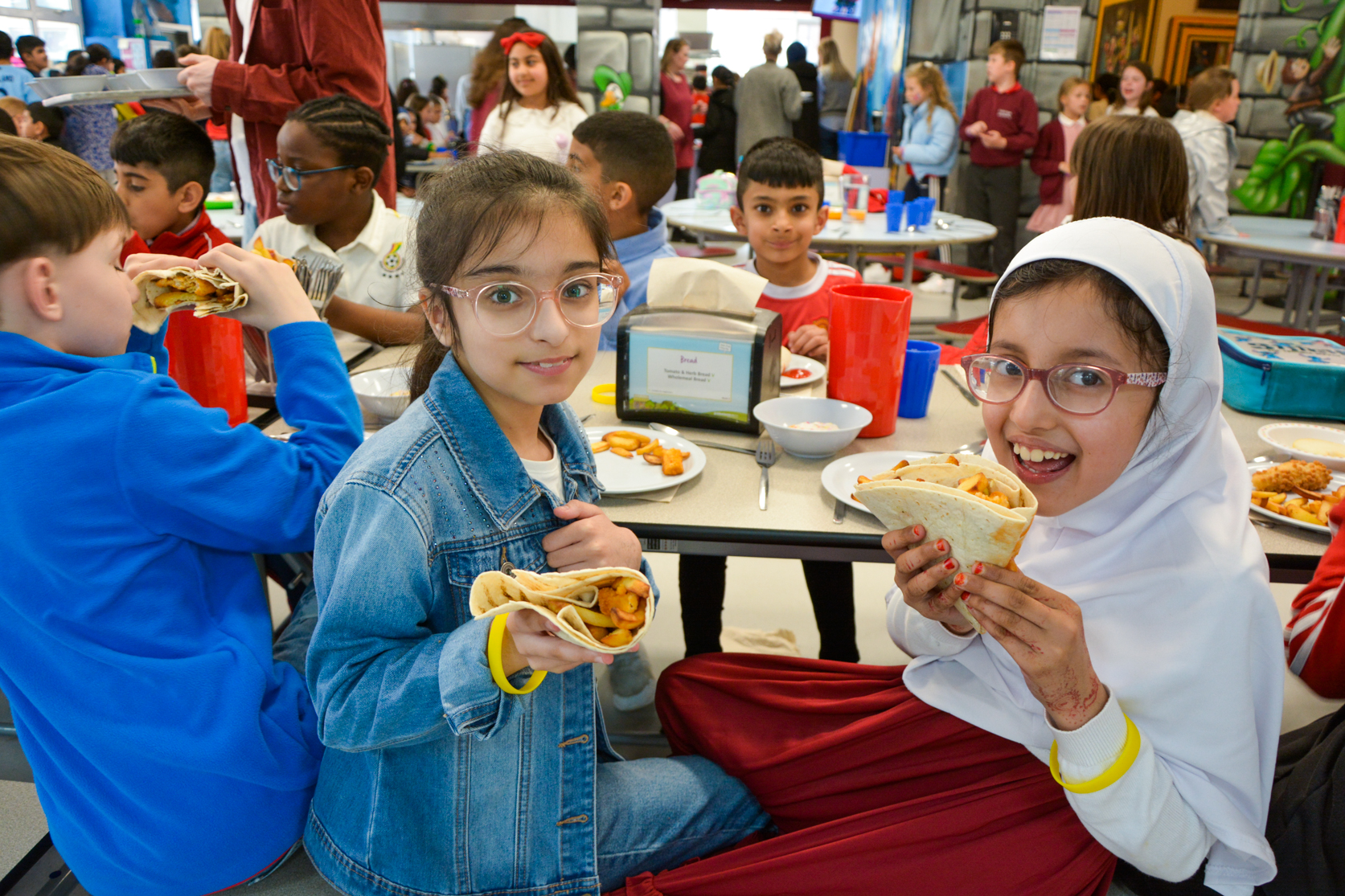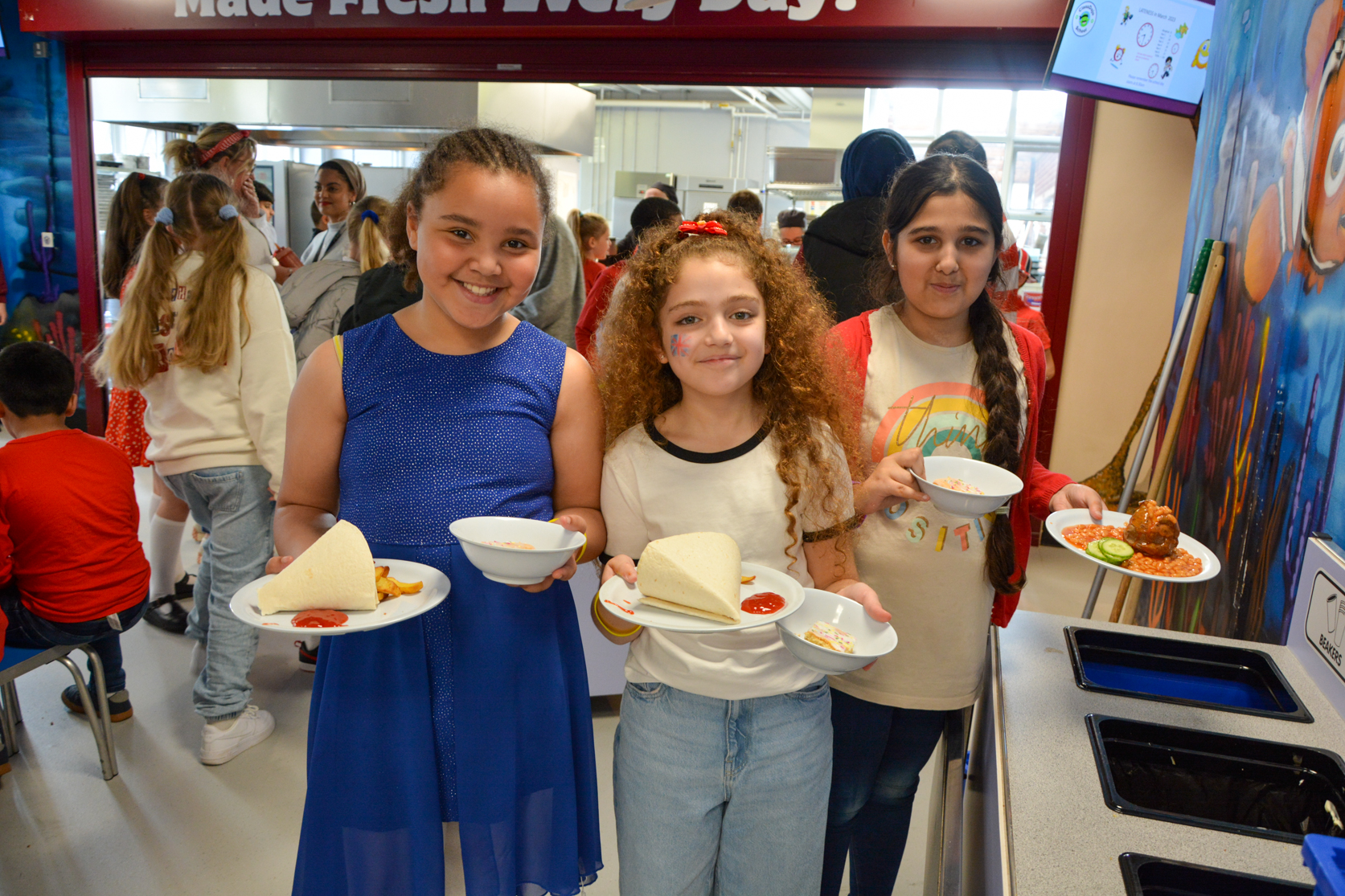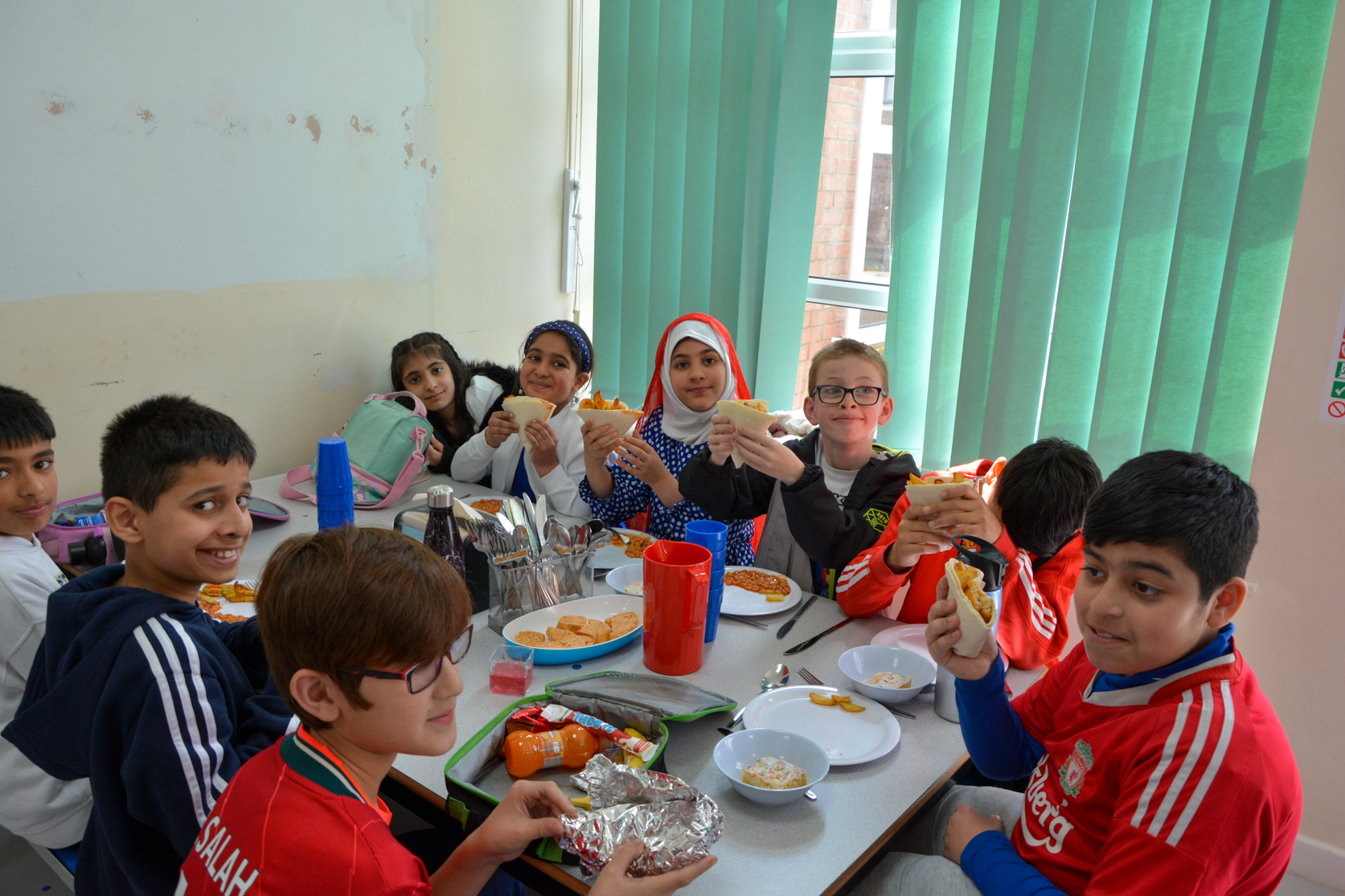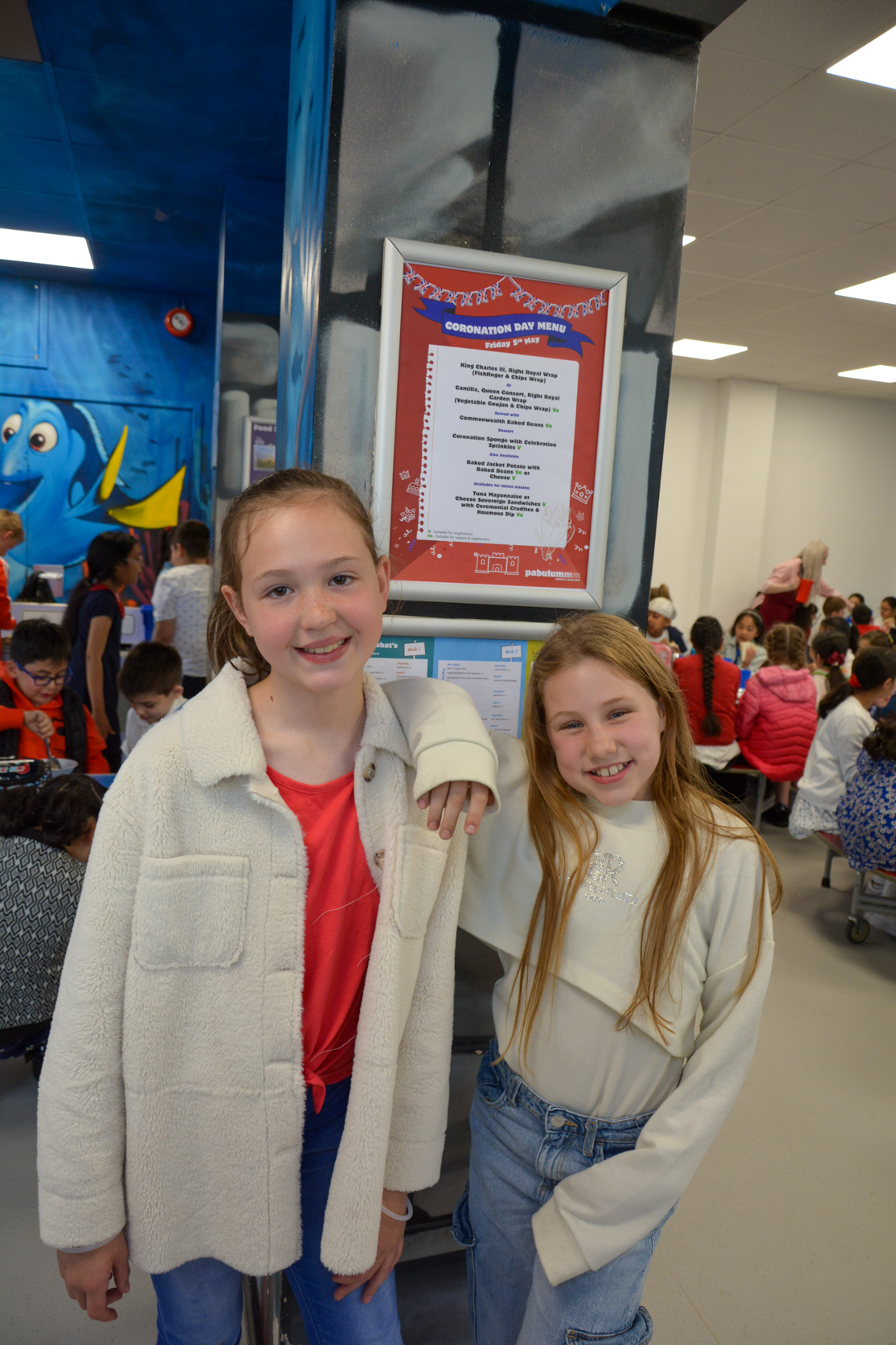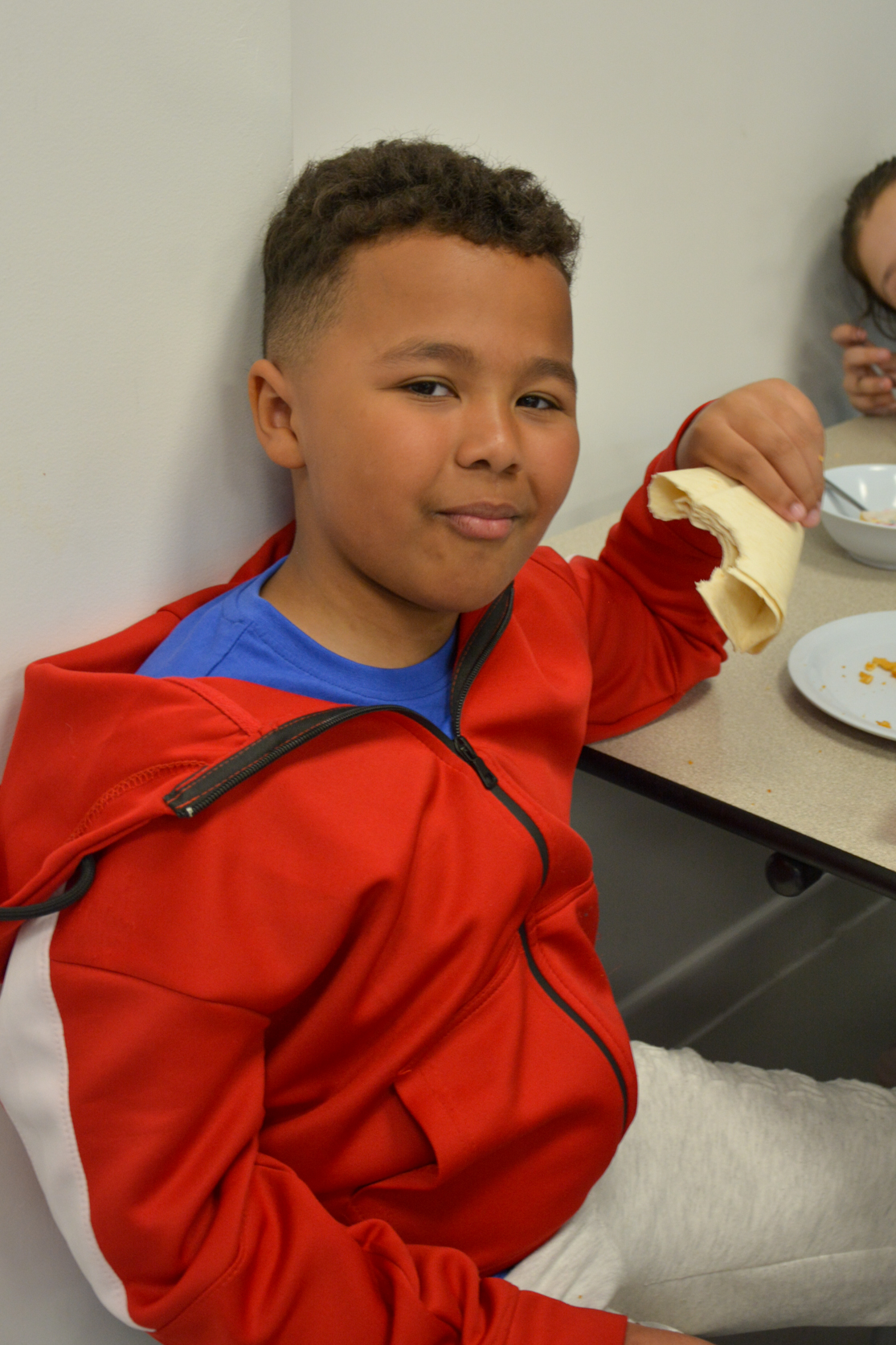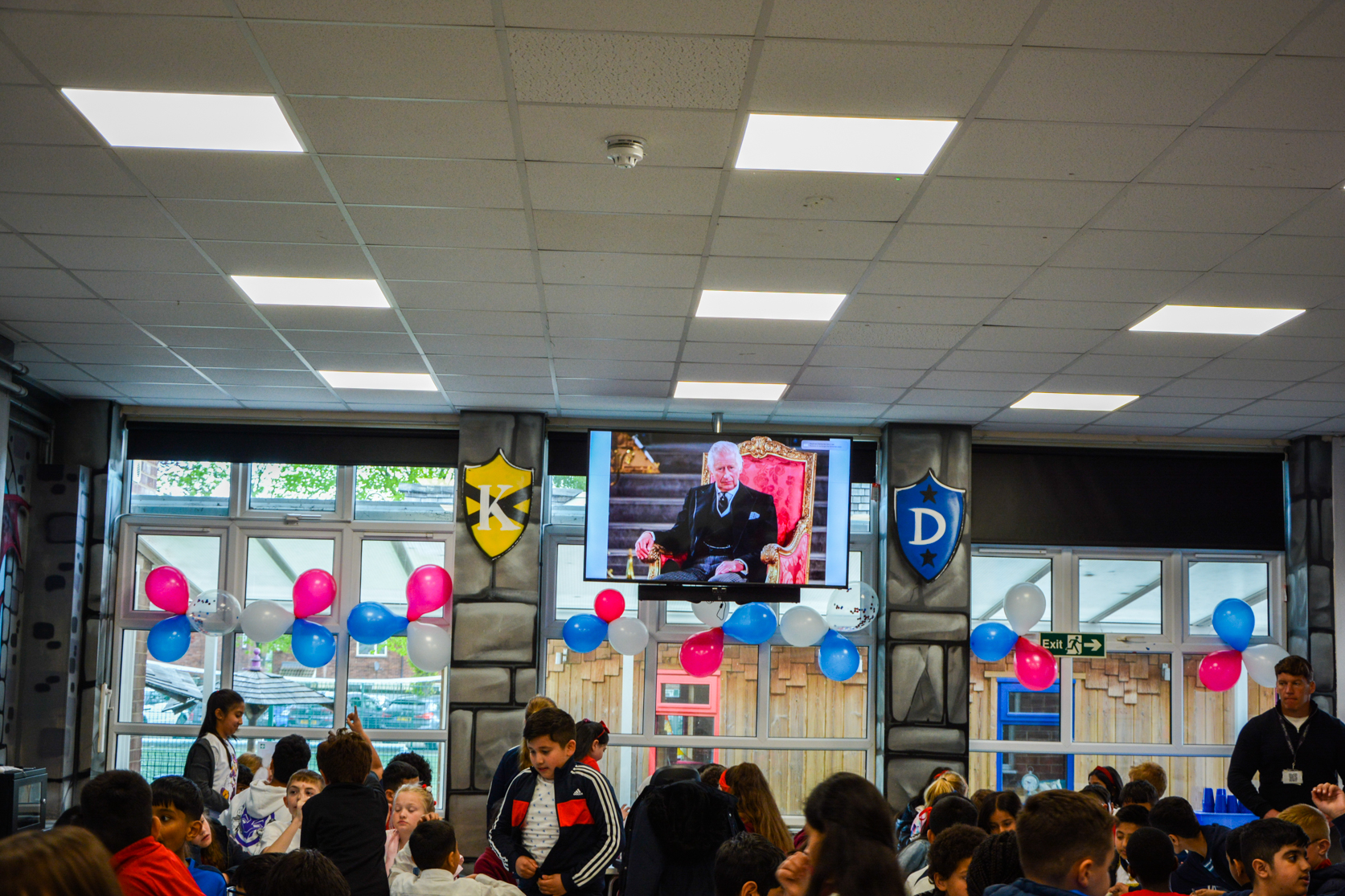 ---
Royal Activities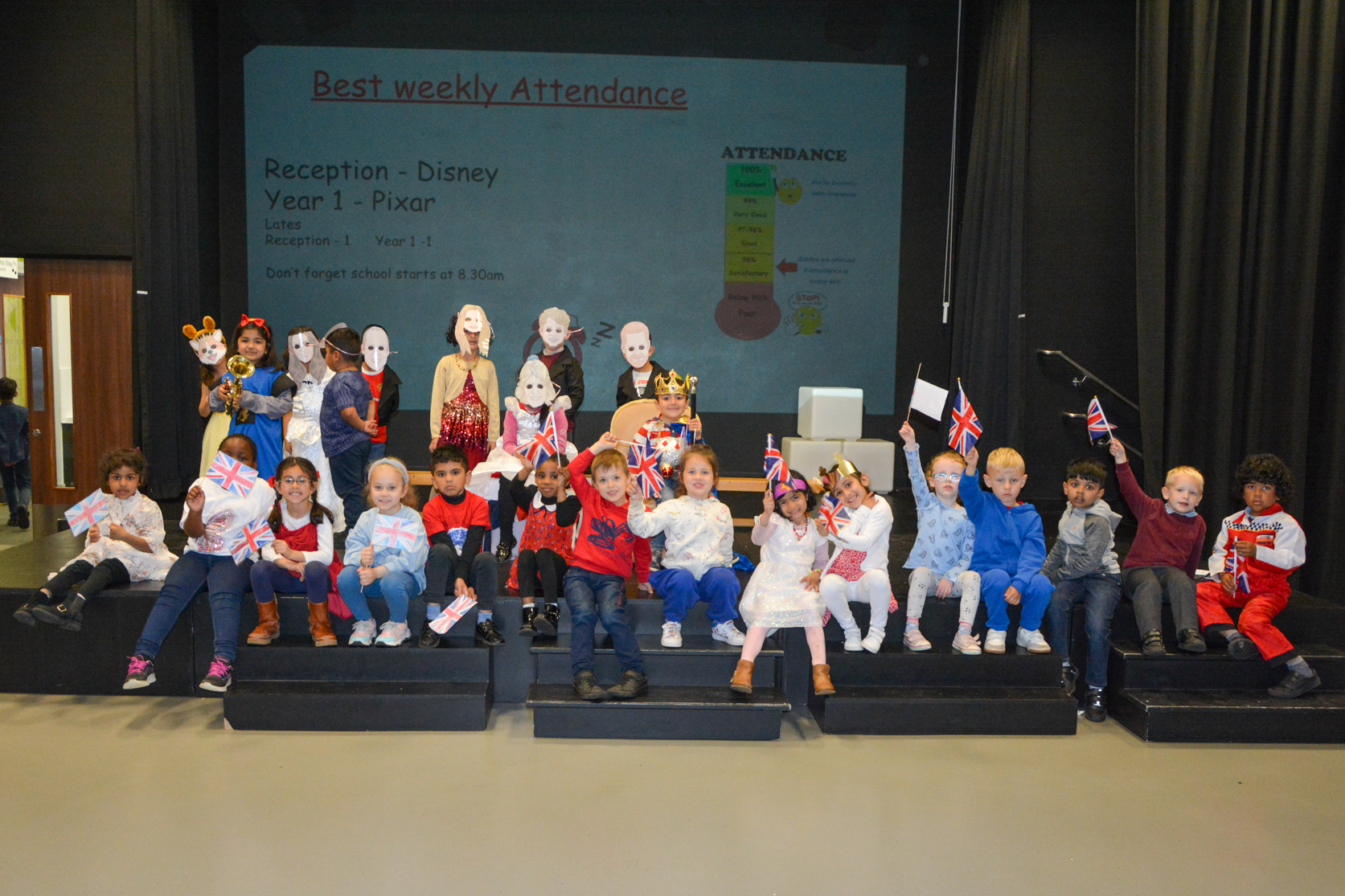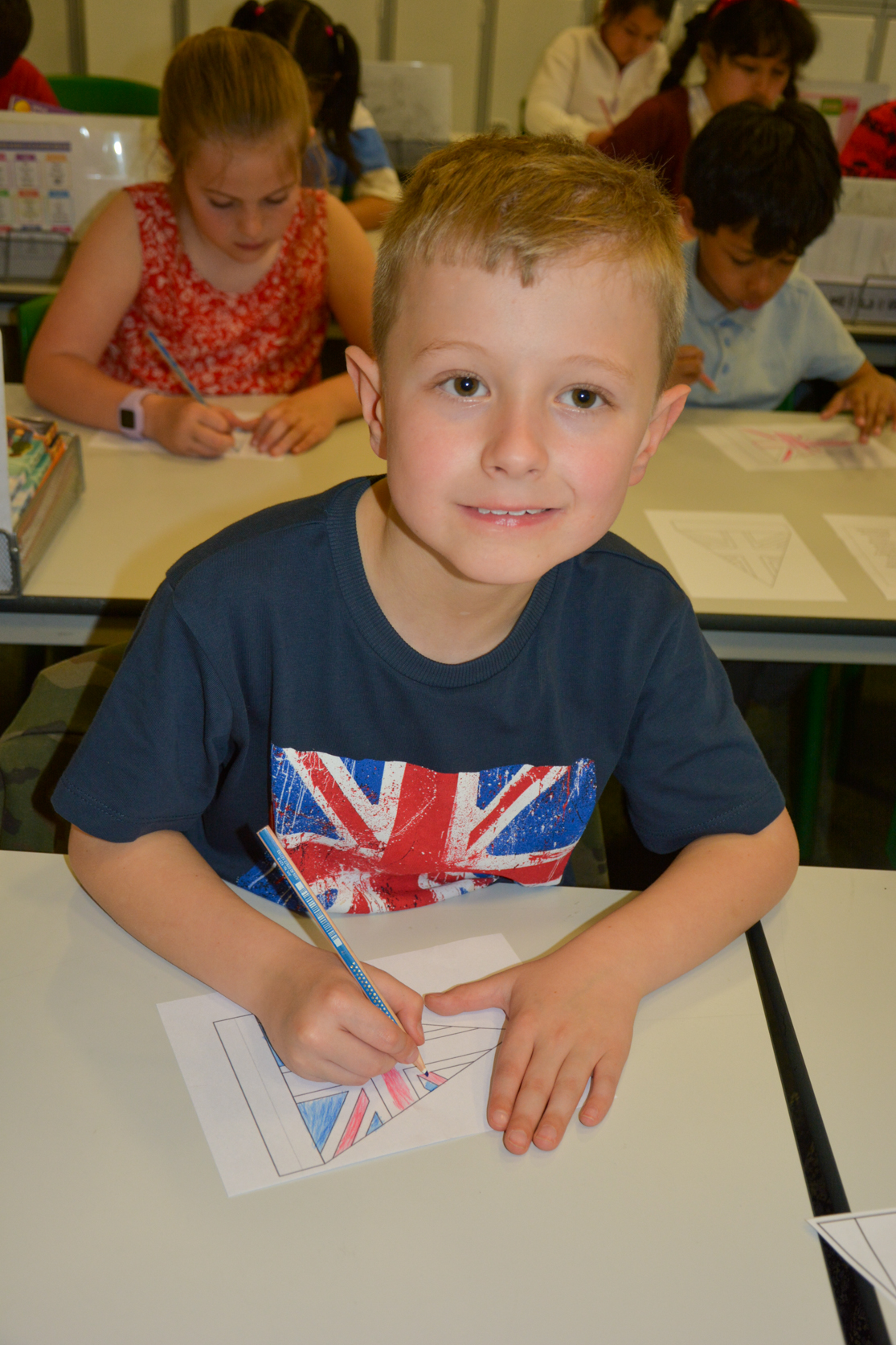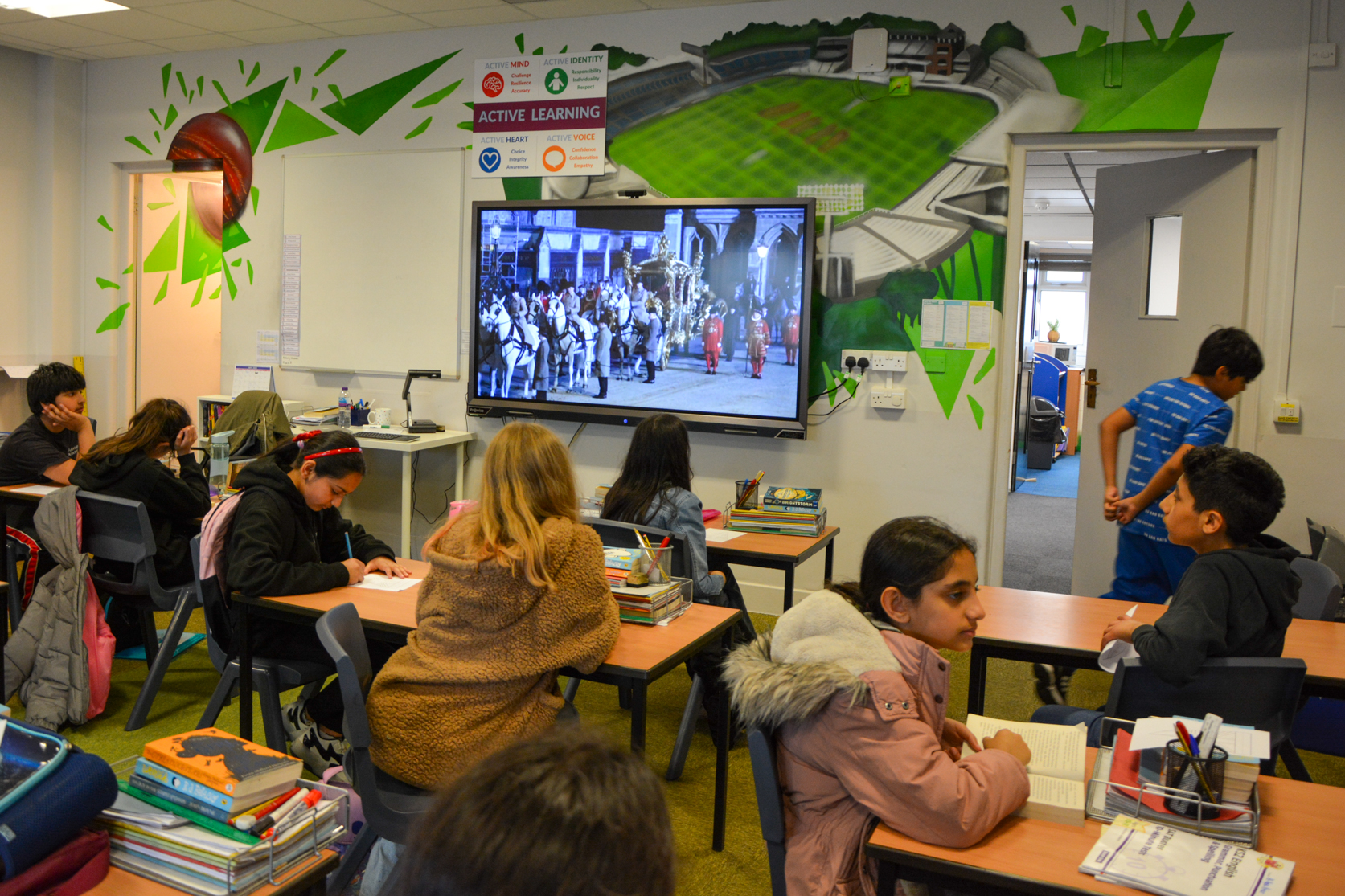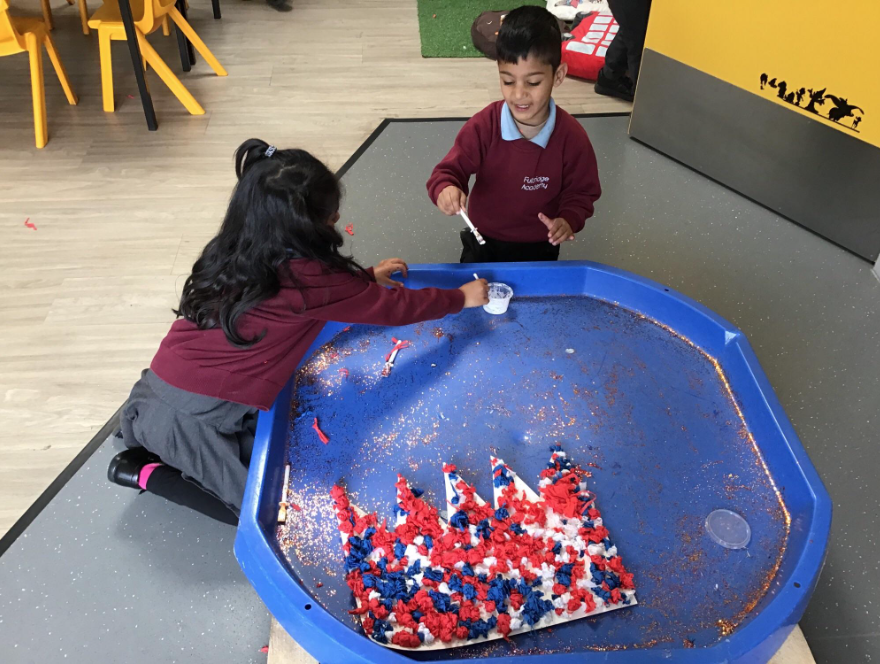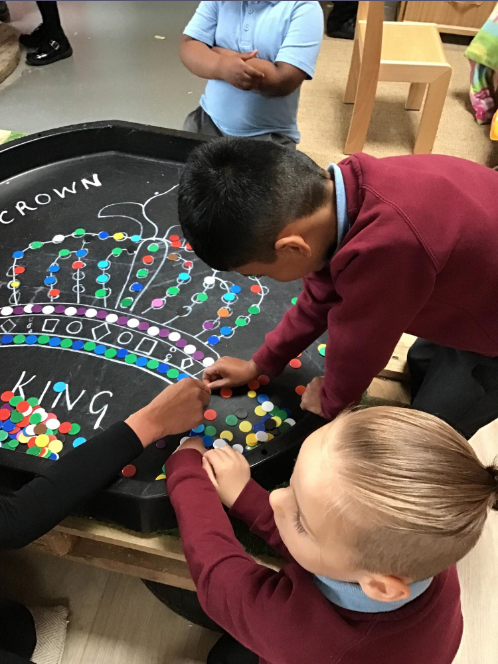 ---
Online Activities
Click the image below to enjoy some online activities: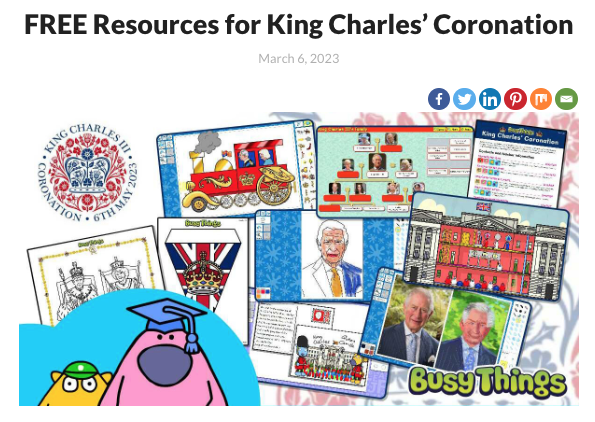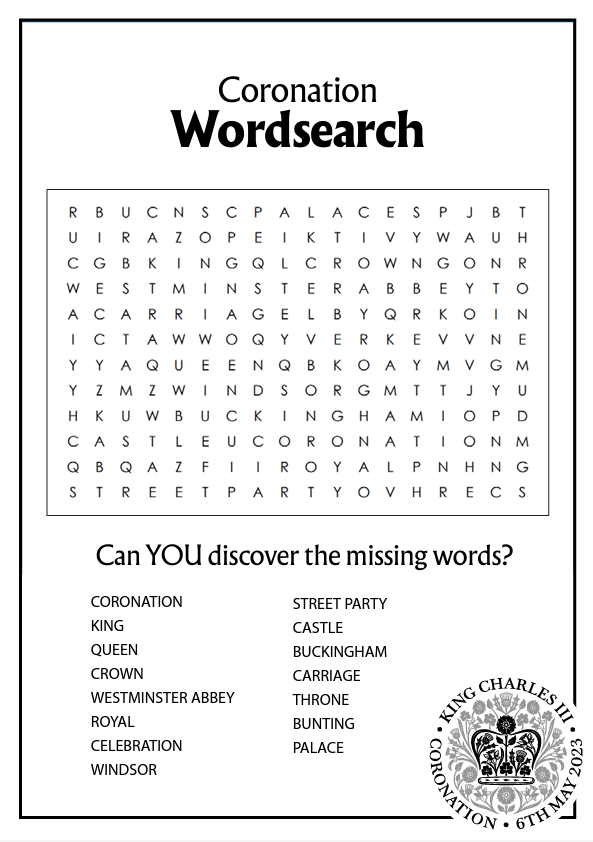 ---
How to Celebrate
How will you be celebrating over the weekend?
If you're stuck, here are some ideas:
Create your own bunting
Grab your paints, crayons, pens and crafting materials and get busy! Once the designs are complete simple cut the flags and attach together with ribbon or string!
Roll out the red carpet
I know we don't all have a red carpet lying around but try a red picnic blanket for your garden party!
Design your own party crown and have a competition for the best design!
Get the glitter, jewels and gold out!
Cut out a crown template from card or a cardboard plate.
Paint your crown or you could use crepe paper or wrapping paper to cover it.
Add glitter, feathers, ribbons, flowers or even stickers to your crown.
Have a Picnic
Set out the picnic blanket in the garden (if the sun is shining!!) or in front of the telly and enjoy your favourite programmes or films.
Red, White & Blue Baking
Get the aprons and food colouring out and bake a cake or cupcakes with the kids.
Fancy Dress Theme
Get your best red, white and blue outfits, or their favourite princess or prince dress or they could just come in their party best.
Party Games
Put a spin on the traditional party games with these 5 fun ideas:
Pin the crown on the King – a take on pin the tail on the donkey
Pass the parcel – have the parcel wrapped gold paper
Royal Bingo: Rather than using numbers have members of the royal family.
The King Says… a coronation themed take on Simon says

---
World Book Day 2023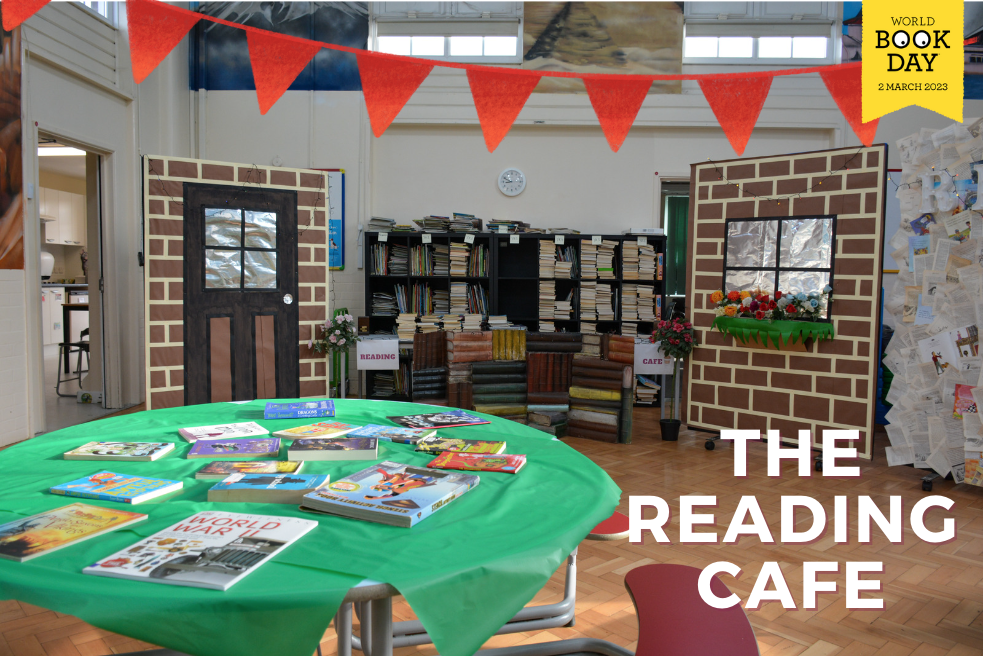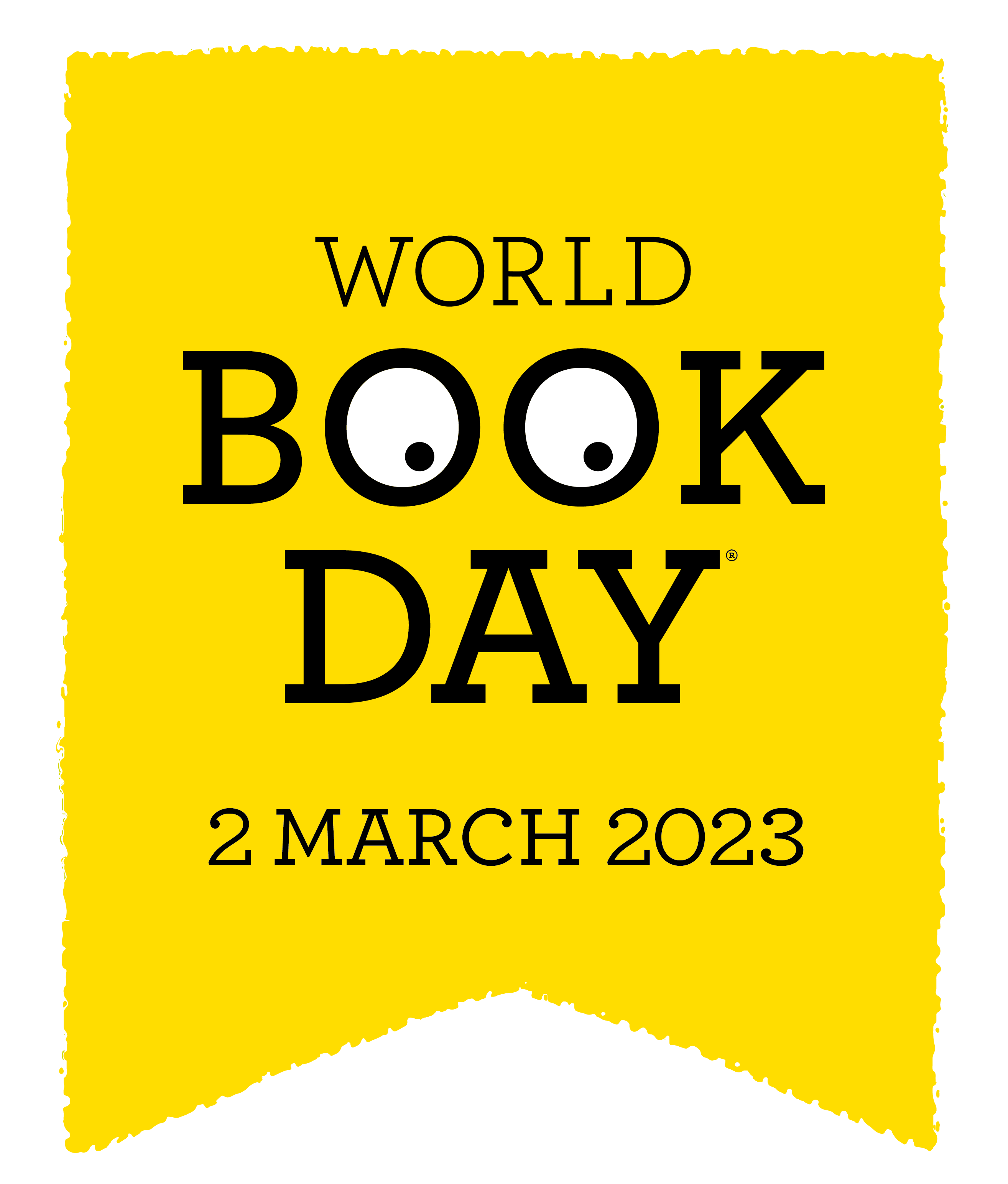 For World Book Day we set up a Reading Cafe where the whole school visited a class at a time. The Reading Cafe will have a 'Fulbridge Book Store' as well as a cafe. The children enjoyed a drink, biscuit and chose a book to keep and enjoy at home.
---
The children and adults also dressed up as their favourite book character. Please click here to view more photos on our Facebook page.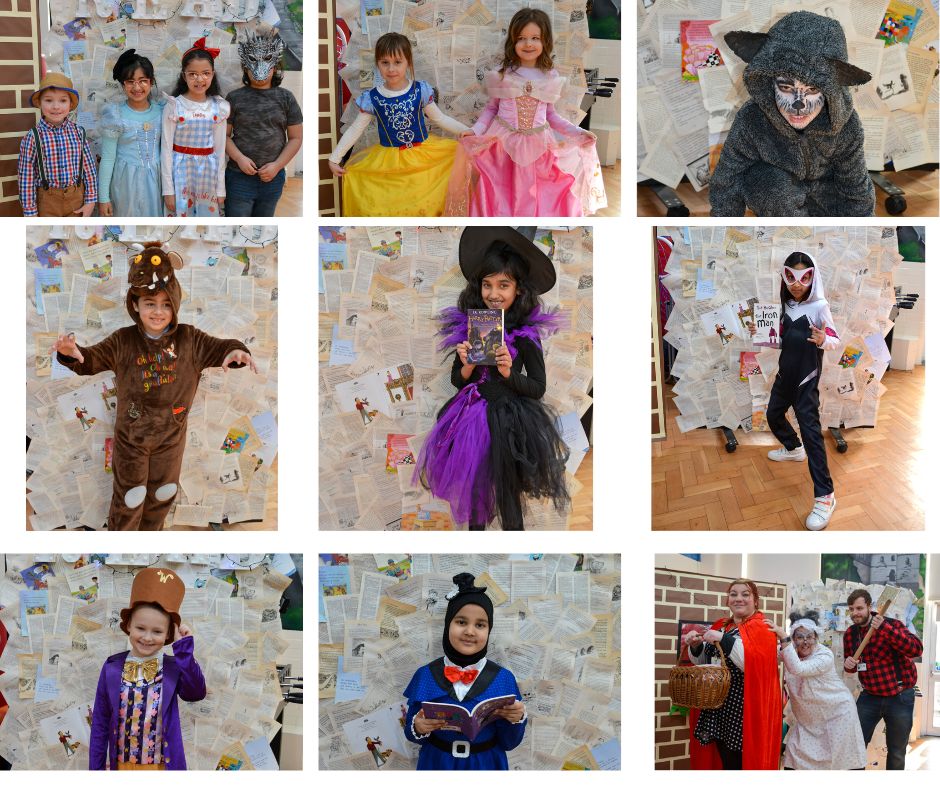 What a wonderful experience for all the children and we hope it will motivate the children to read at home and inspire them to visit the local library/book shop.
---
World Book Day Lunch Menu
We enjoyed a special lunch menu today too.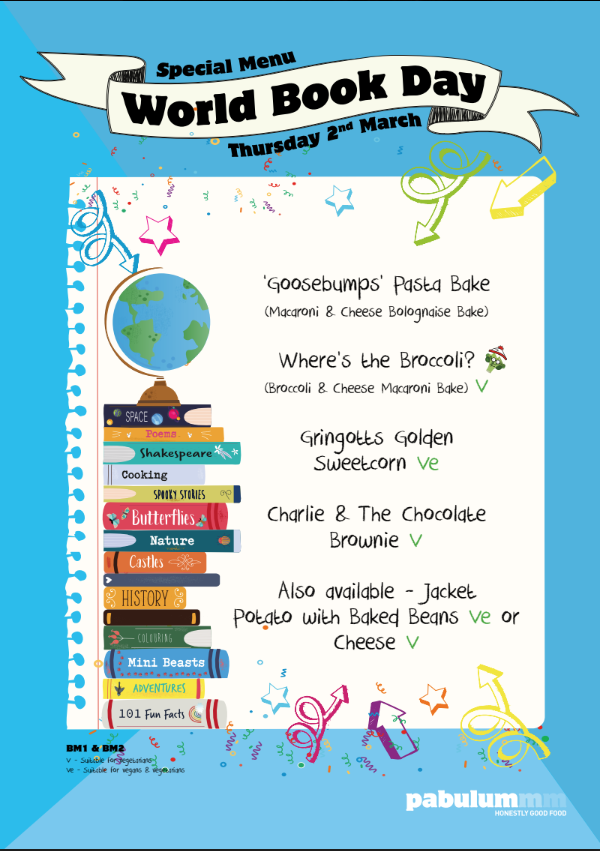 ---
What a great day!
World Thinking Day 22nd February 2023
This day is celebrated each year on 22nd February by tens of thousands of Girl Guides and Girl Scouts all over the world.
This is a day for remembering all sisters in Guiding and for thinking about the issues affecting them and our global community.
To support this day at Fulbridge, on Wednesday 22nd February any children who are members of Rainbows/Brownies/Guides, may wear their uniform to school if they wish.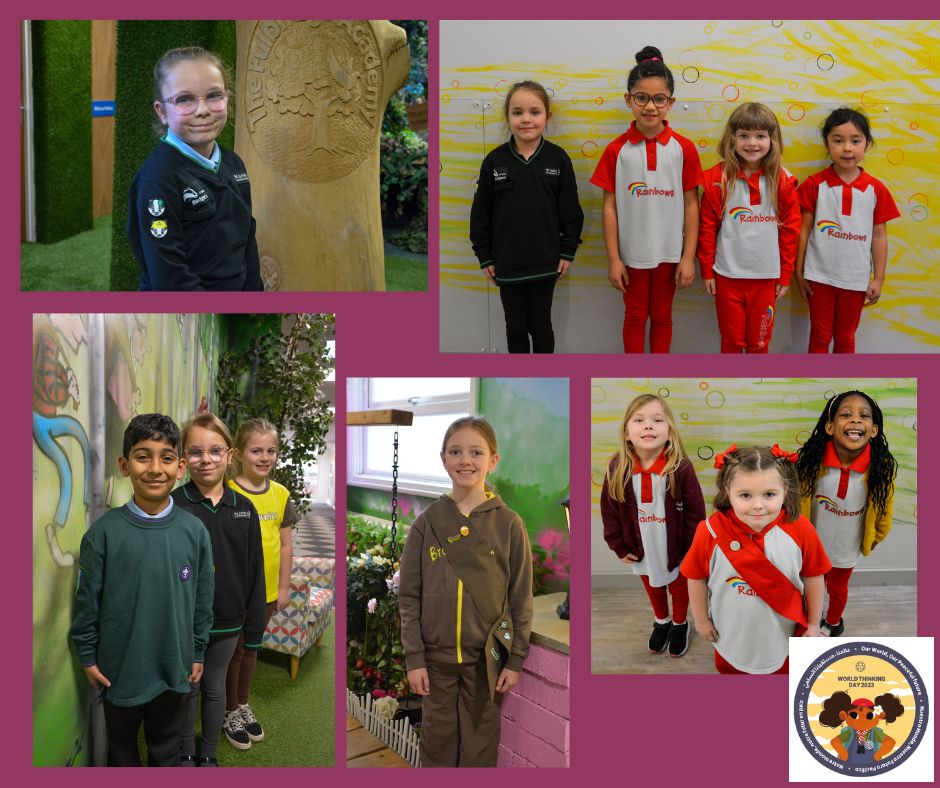 We asked the children what the best thing about being a Rainbow, Brownie, or Badger was......
" You get the make things."
"I learn first aid so I could save someone's life."
"You support the community."
"You can make birds and help each other."
"Everyone helps you and we help each other."
"I can get lots of badges."
Safer Internet Day 2023
Our Future Leaders have created 2 videos to support this year's Safer Internet Day and the theme:

"Want to talk about it? Making space for conversations about life online."

The video below is for parents and carers and was created by the UK Safer Internet Centre.
The link below will take you to Safer Internet's website, a great place to find information to help keep your child safe online.

You can find out what privacy features and parental controls are available for different apps which ensure you are in control of what your child is seeing online.

Remember, you can always talk to your child's class teacher if you have any concerns about your child's internet usage - we're here to help!

https://saferinternet.org.uk/online-issue/social-media-3
---

The second video is an 'Internet Interview' with Fulbridge children from Reception to Year 6.
---

The third video is a story written and illustrated by one of our Year 6 Future Leaders and it is about a girl called Izzy who struggled to talk about a problem she had online. This video also explains about sharing any problems/issues that children may have and how "A problem shared is a problem halved."


We hope you enjoy watching the videos and they help you to talk to your children and family at home about being online.

On behalf of the Future Leaders, thank you.
Anti Bullying Week 2022
This week (14th - 18th November), is Anti-Bullying week.
This year's theme is 'Reach Out'.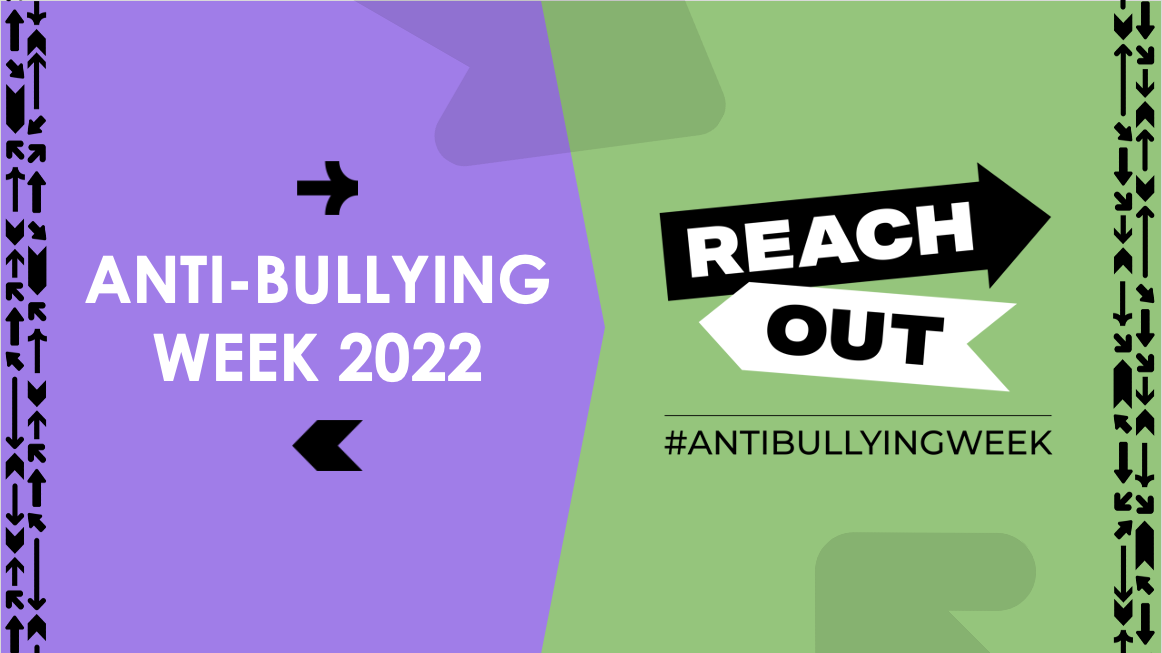 ---
B.U.L.L.Y Poem
One of our Year 6 Future Leaders has created and recorded a poem:
You have not allowed cookies and this content may contain cookies.
If you would like to view this content please Allow Cookies Cookie Settings
---
Breaktime Buddies
To ensure that everyone has a 'friend' at break times our Future Leaders have launched a new initiative: Breaktime Buddies.
What is a Breaktime Buddy?
Please watch the video below to find out more:
You have not allowed cookies and this content may contain cookies.
If you would like to view this content please Allow Cookies Cookie Settings
The video also has questions for the children to answer and discuss as a class at some point this week.
---
"Breaktime Buddies are another great way to ensure that playtimes are playful for everyone."
(Yr 5 Future Leader)
"The Future Leaders have thought of this idea of Breaktime Buddies so that everyone at Fulbridge has a friend to play with."
(Yr 2 Future Leader)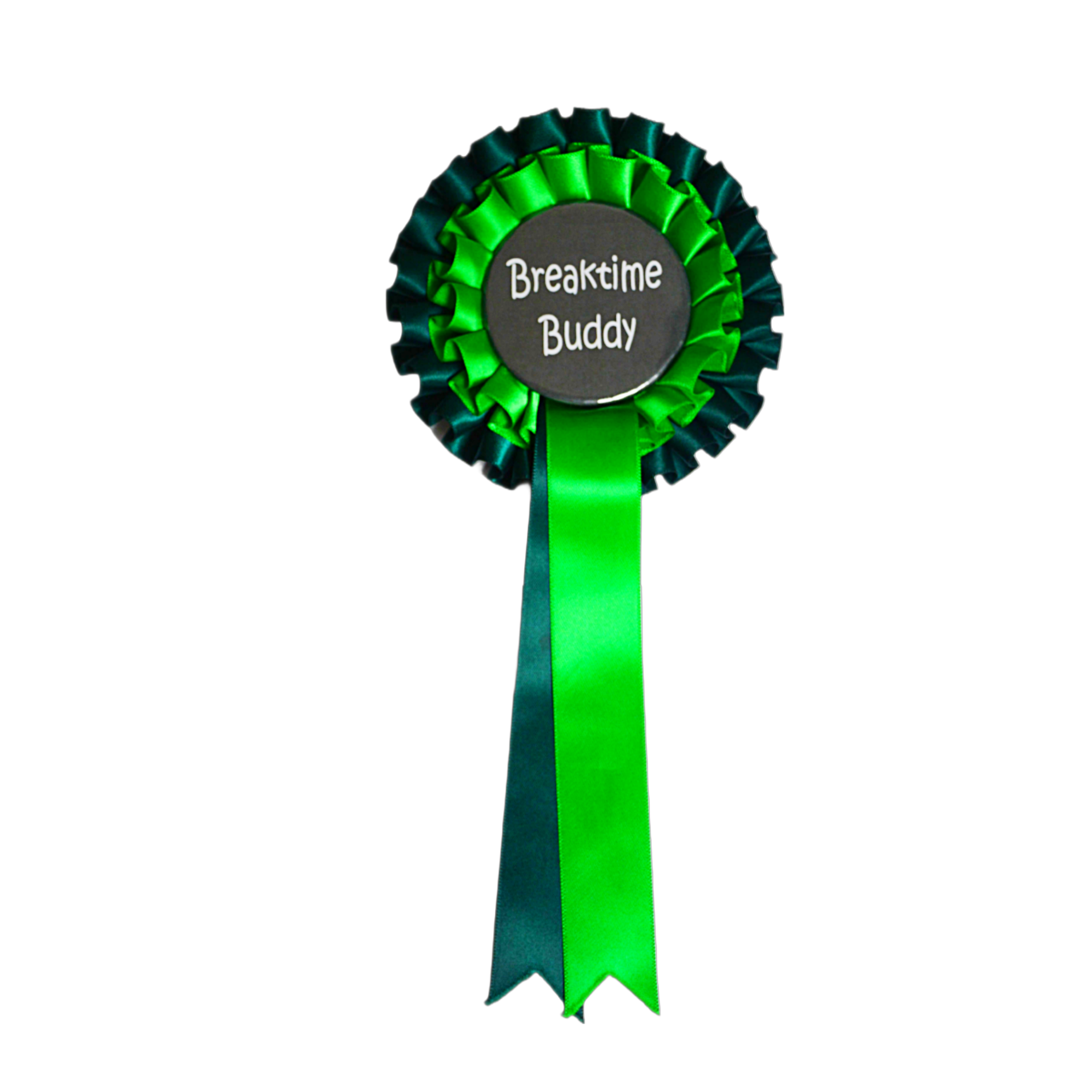 ---
We do lots of things in school to reduce incidents of bullying, Breaktime Buddies is just one example. We hope to report back and let you know how the new idea is going.
Thank you from The Fulbridge Future Leaders.
---
Year 6 Assembly
Cambridgeshire Police's Anti-Bullying focus this year is Knife Crime.
On Monday, our Year 6 pupils had a visit from local police officers who presented an assembly regarding the issues around knife crime and the implications this can have on young people.
We all know the difficulties young people face when moving up to secondary education and the peer pressure that some can find themselves in. We hope this assembly has helped to highlight to them ways in preventing and responding to difficult situations.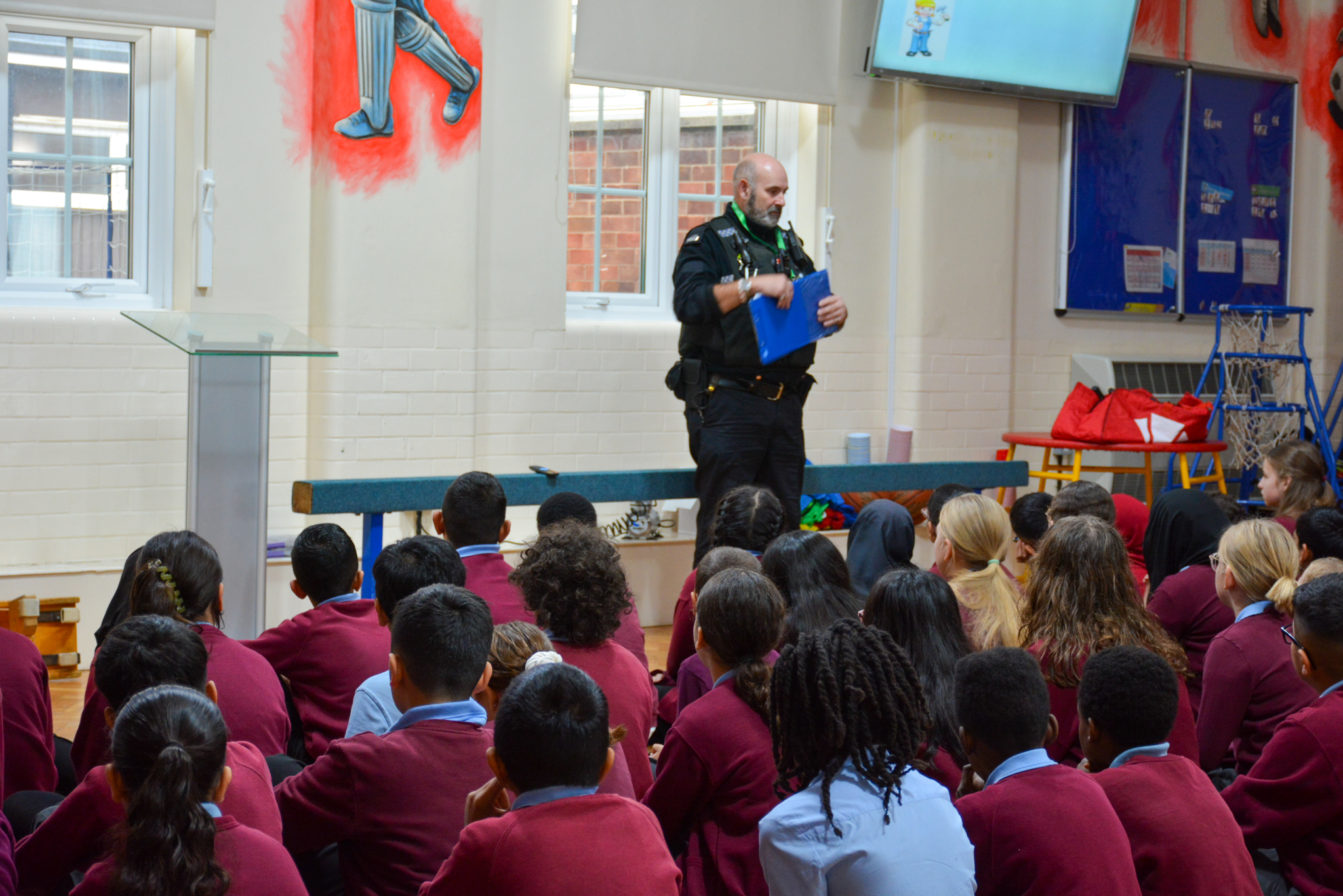 Thank you to our local Police Officers for visiting and spending this time with us at Fulbridge today.
@CambsCops
---
Parent Pack
The Anti-Bullying Alliance have created a Parent Pack which includes conversation starters, how to Reach Out, activities to do with your child during Anti-Bullying Week and sources of advice and support.
Please click on the document below to view:
Mental Health Week 2021
At Fulbridge we will be focusing on resilience and self-awareness. Each day we will share a different topic, tips and ideas that you can try to help and support positive mental health and well-being.
We will also be sharing some of the activities we use in school. These activities can be adapted to use at home.
Day 1
Introduction and talking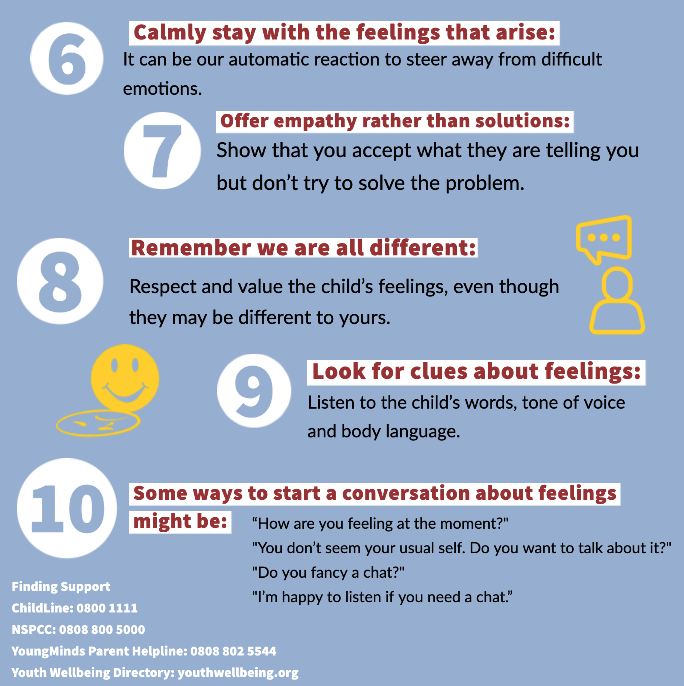 Oracy Expectations full video:
---
Day 2:
Sharing Who We Are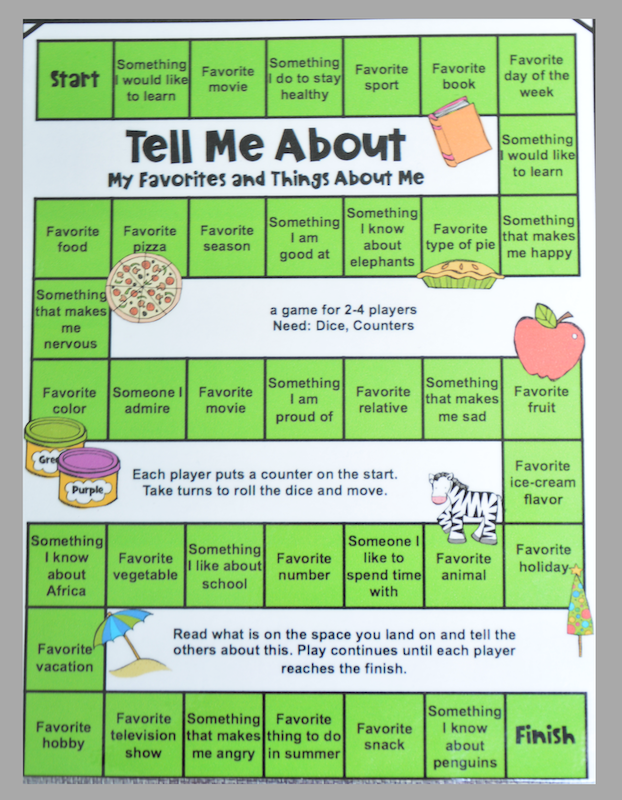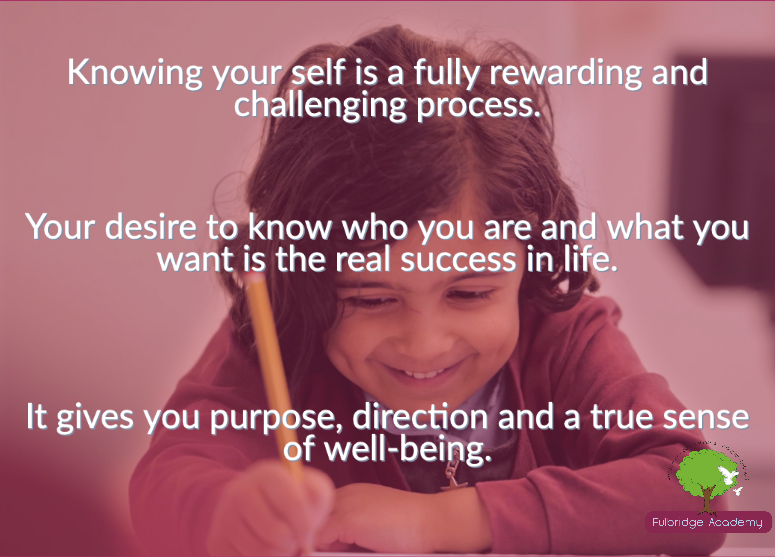 Day 3
Managing Big Emotions
Day 4
Resilience - Giraffes Can't Dance
by Giles Andreae
read by a Year 6 pupil
The poster below may help you to show more resilience: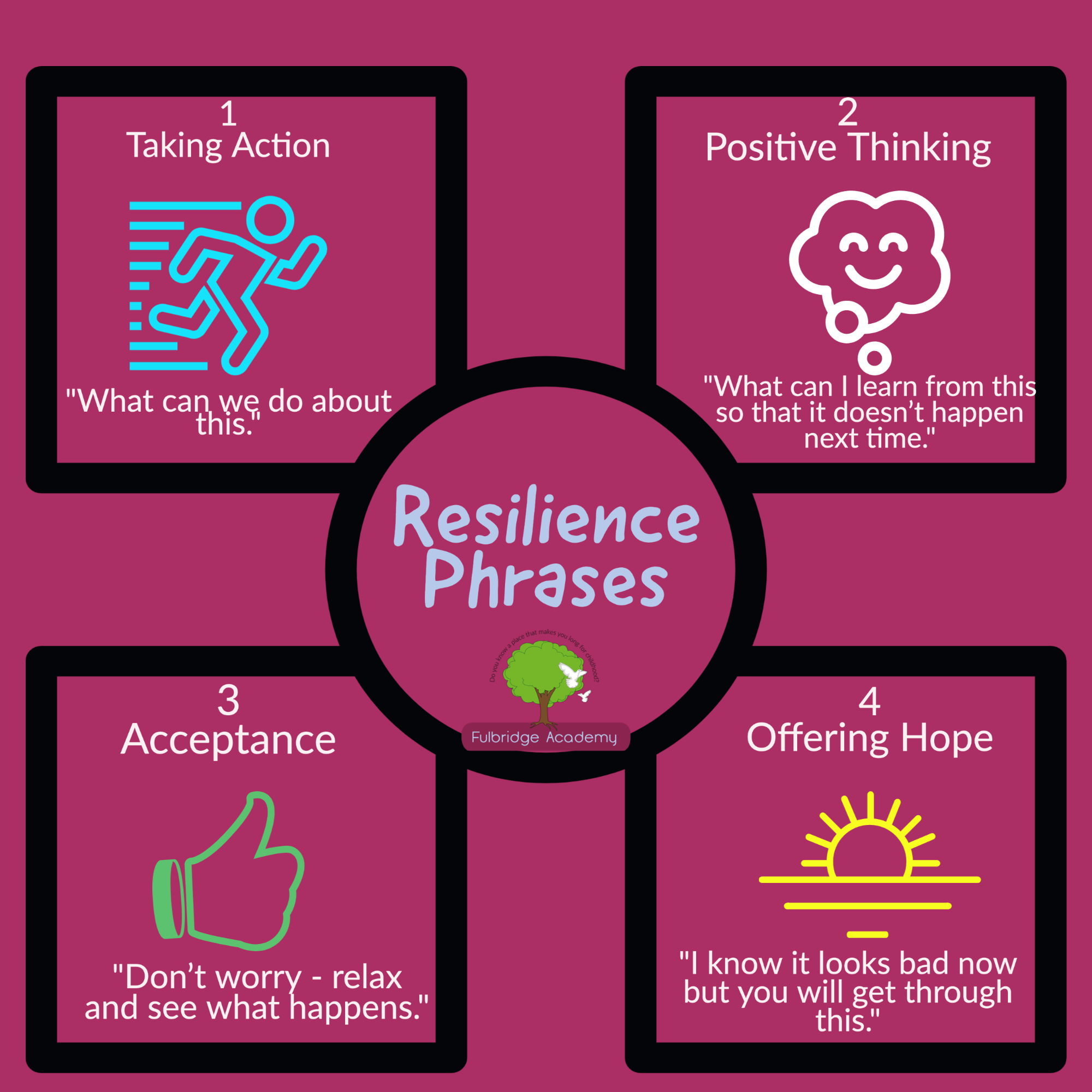 ---
Day 5
How do you support your mental health?
Here are some examples from members of staff and children at Fulbridge:
The Fulbridge BIG Read!
Fulbridge Reading Fun!
From the week beginning 12.7.21. until the end of term, there will be different activities available to take part in at home and during the school day. These have been organised by the Book Champions Team and we hope that you enjoy them.

There will be a book based activity for the children to do at home. These will be shared on this page and the school Facebook page.
Good luck and we hope you enjoy the activities.
---
Activity Number 1
Can you rearrange the letters to make the title of a book?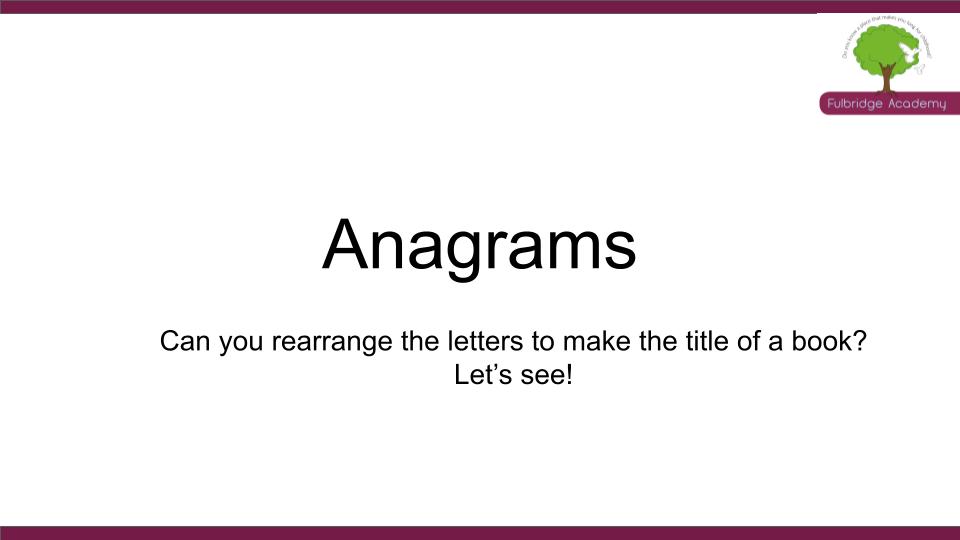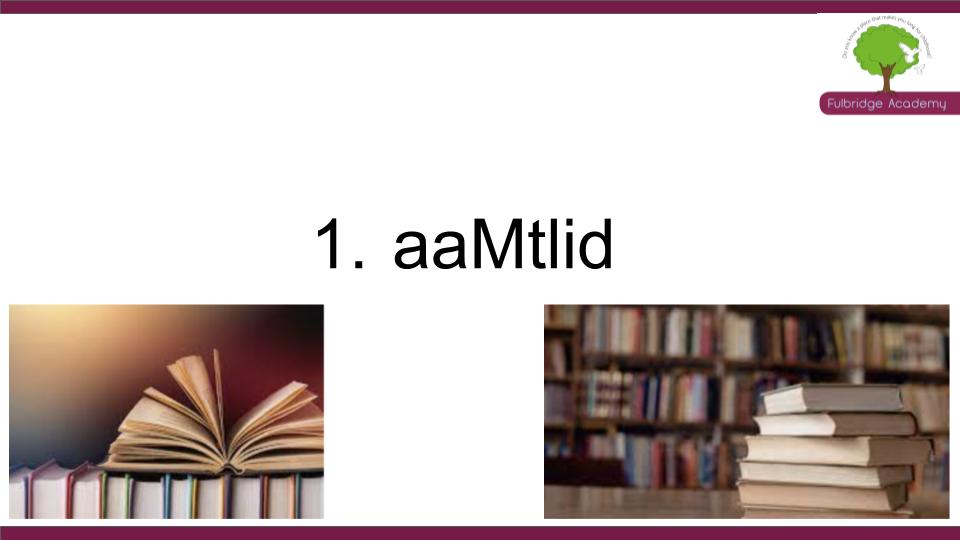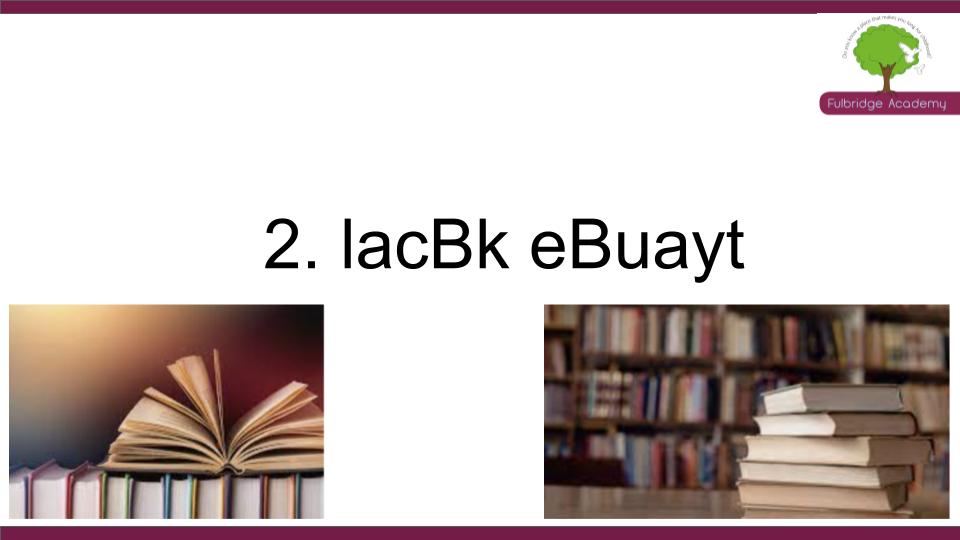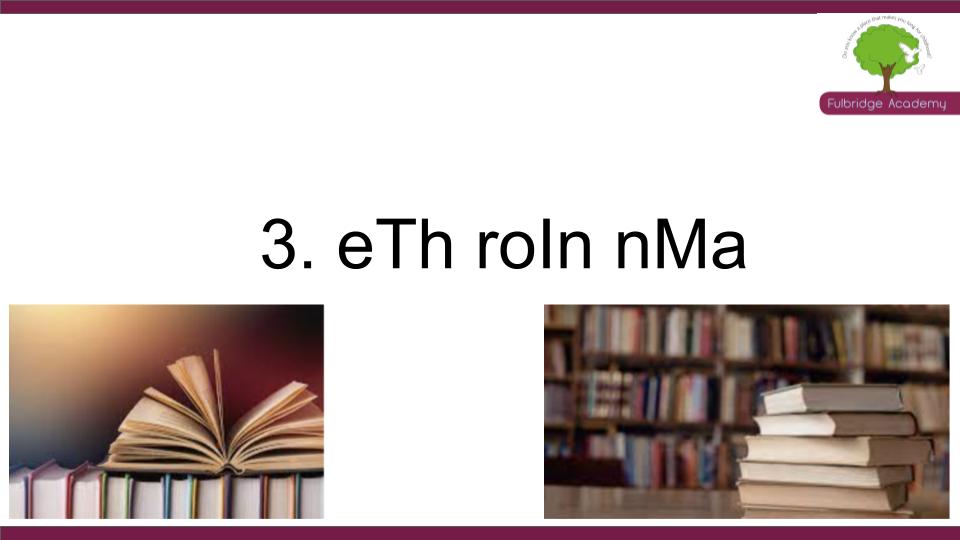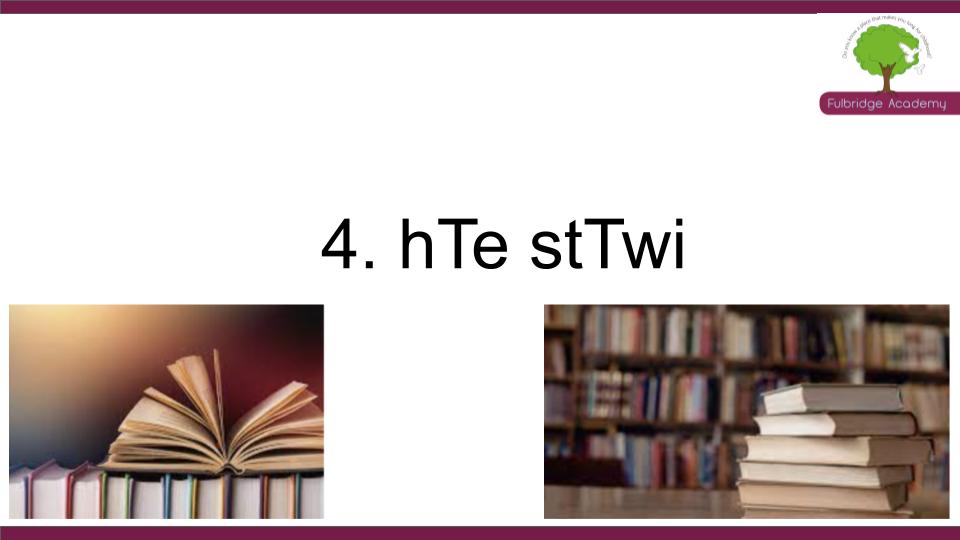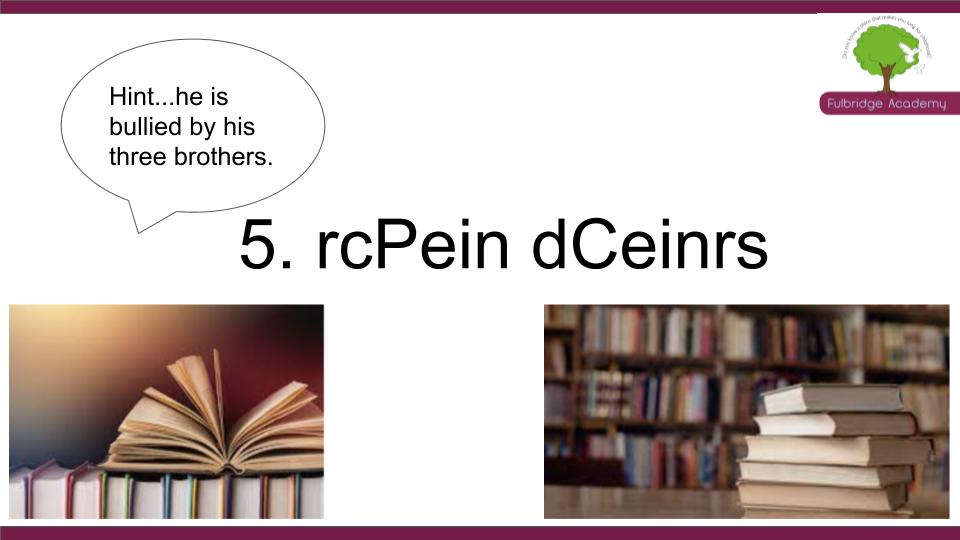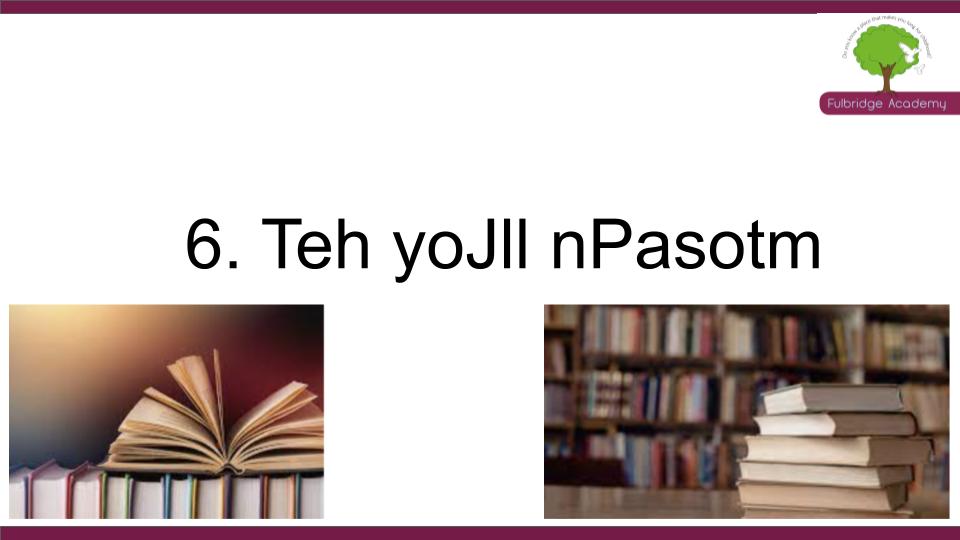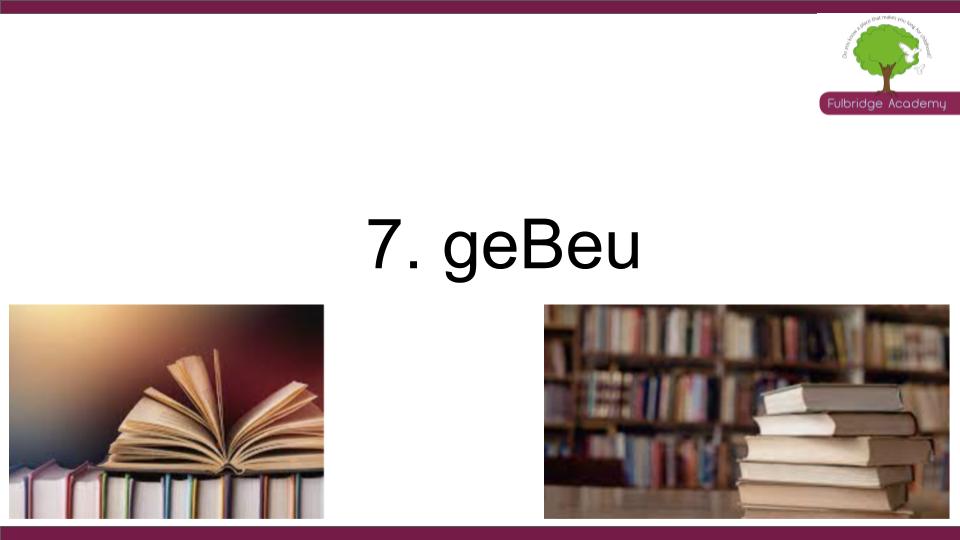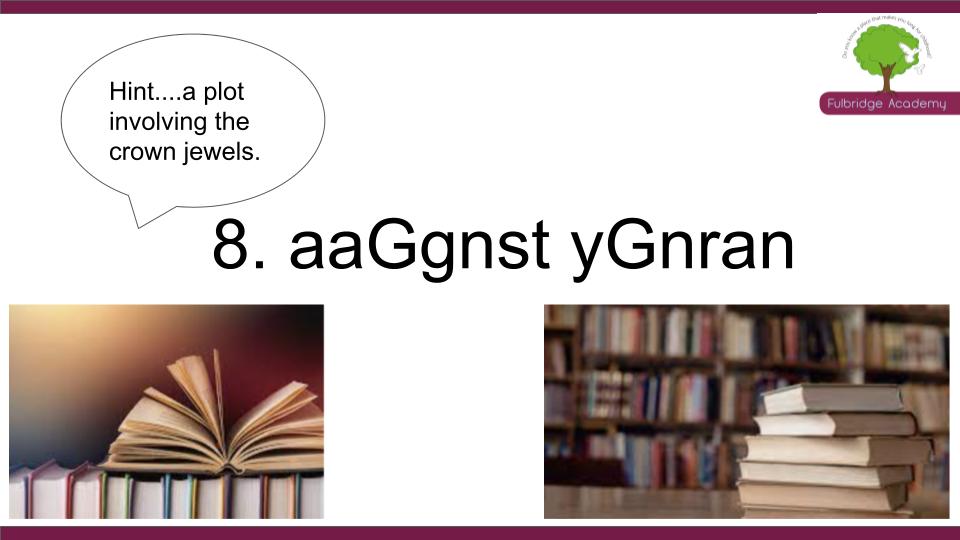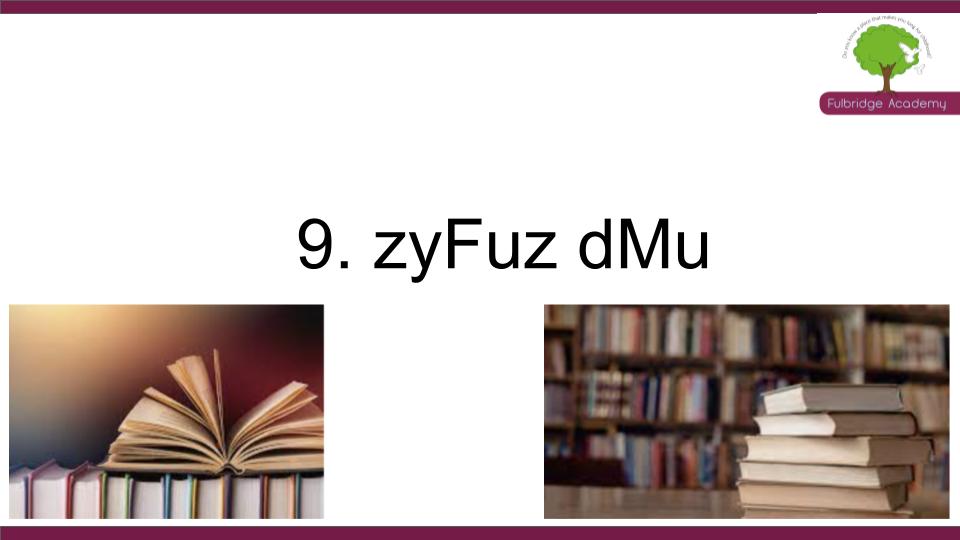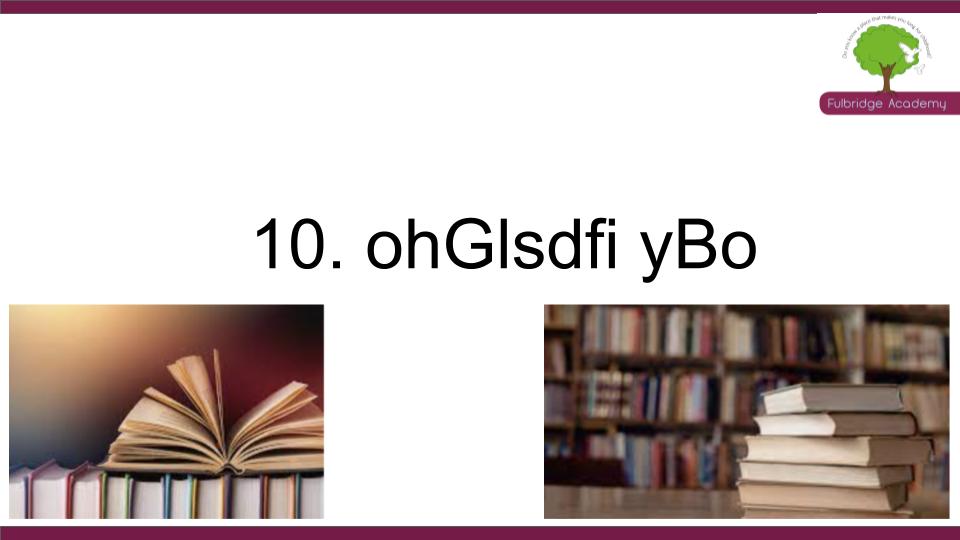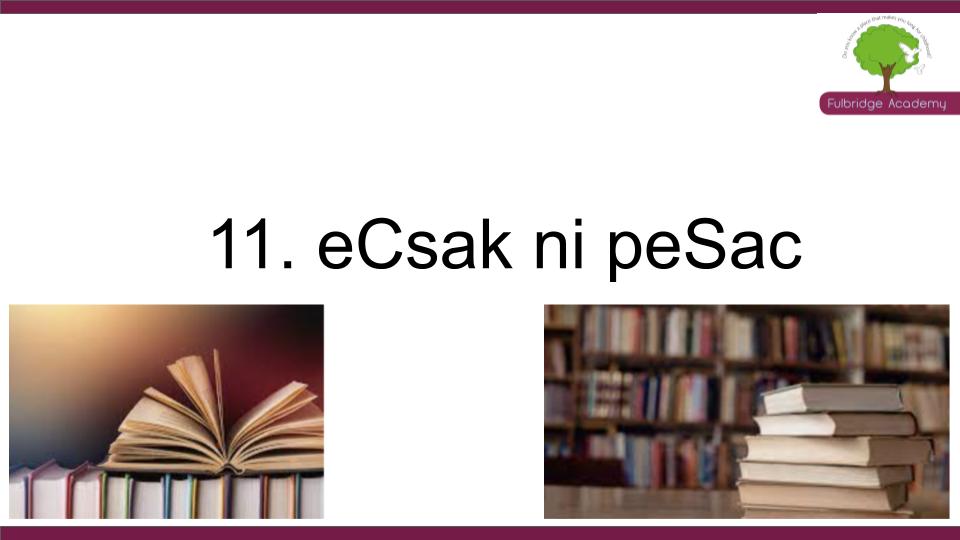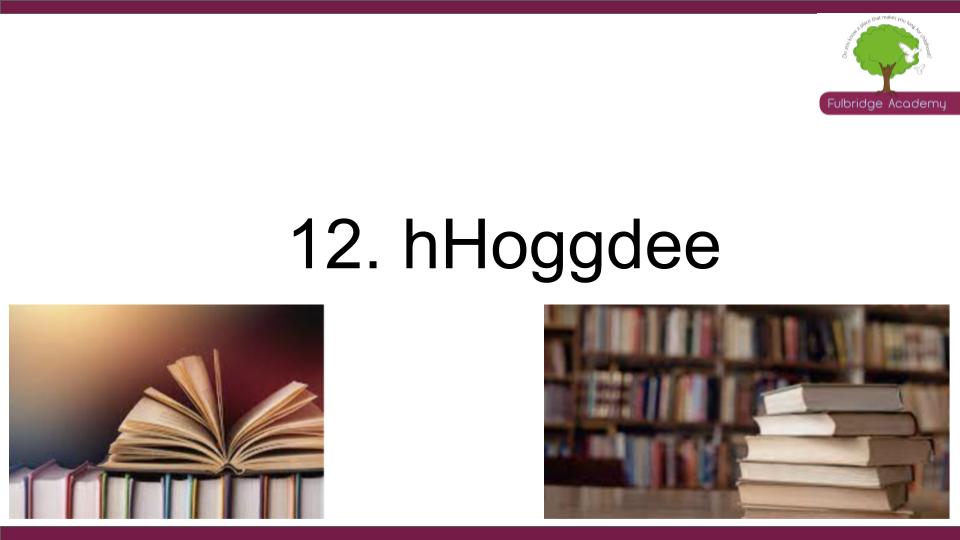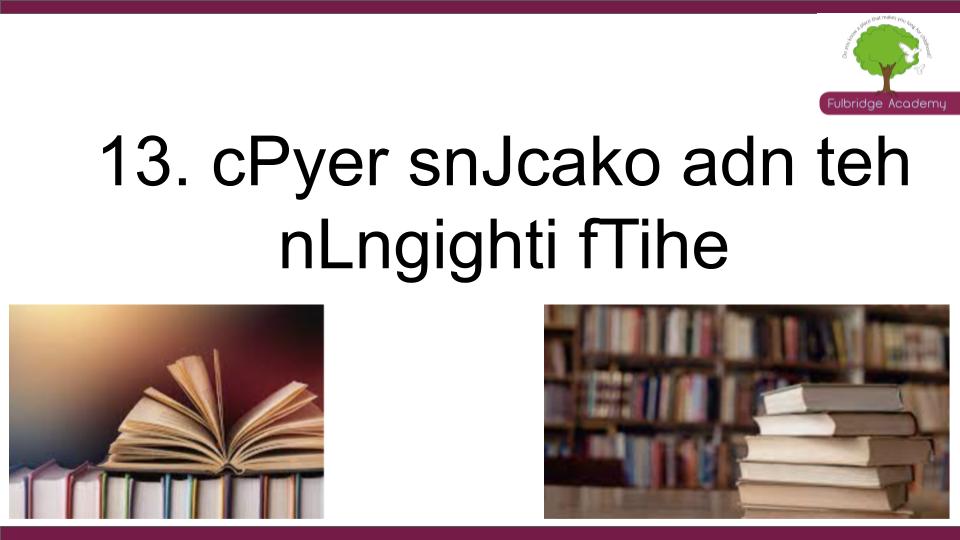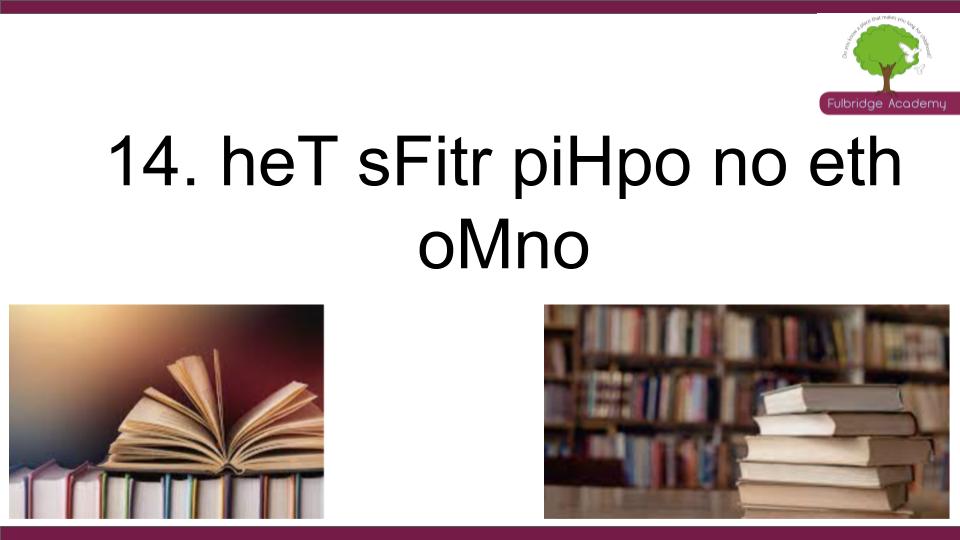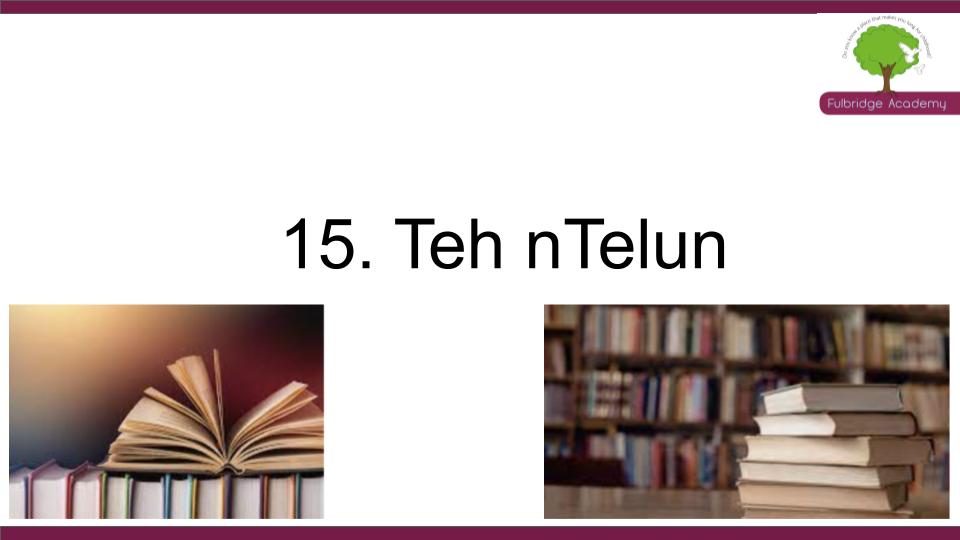 ---
Activity Number 2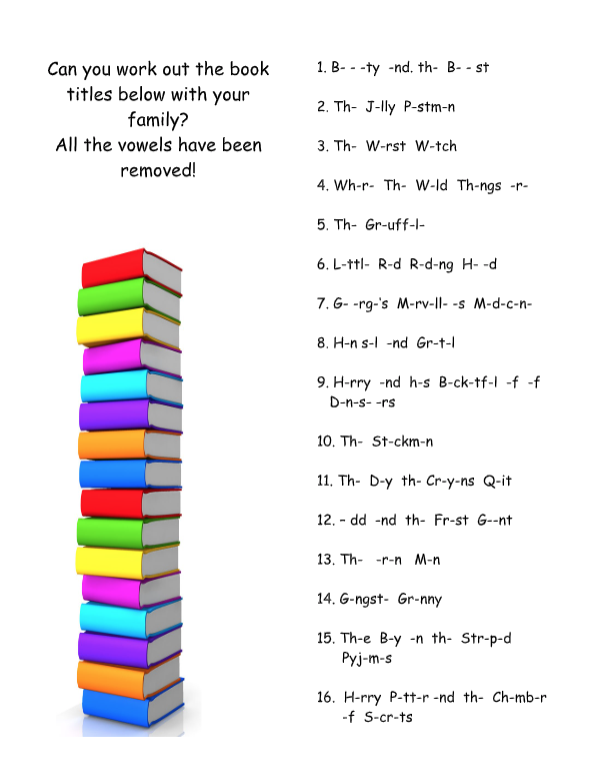 ---
Activity Number 3.
Can you guess the book and author.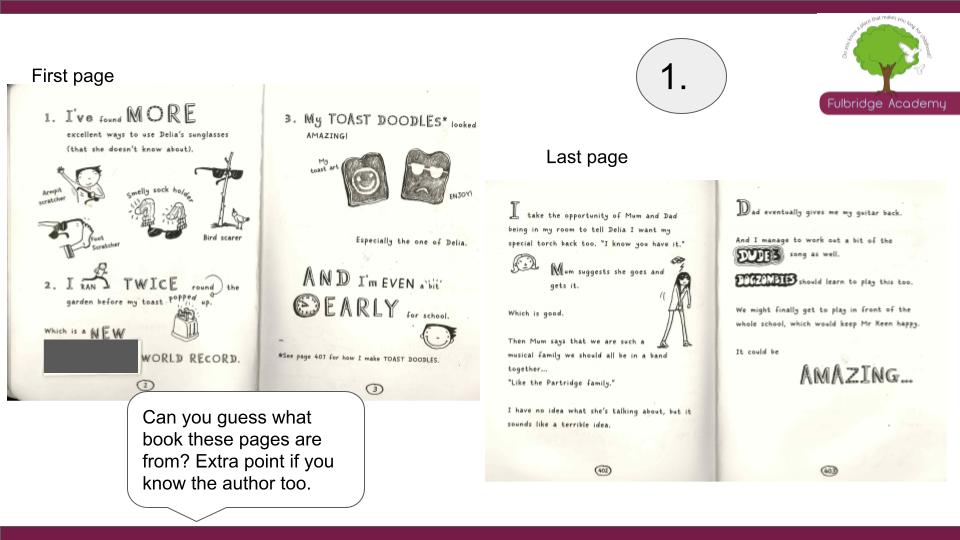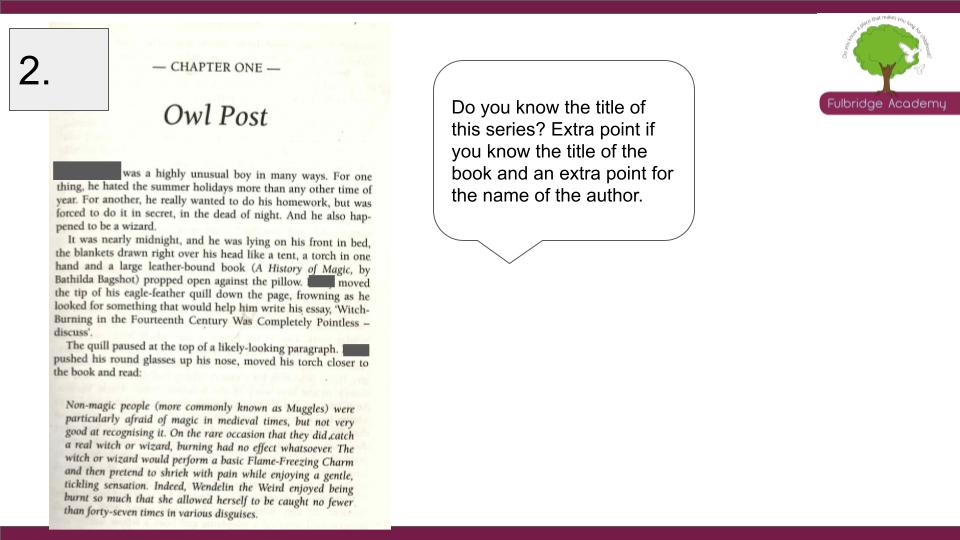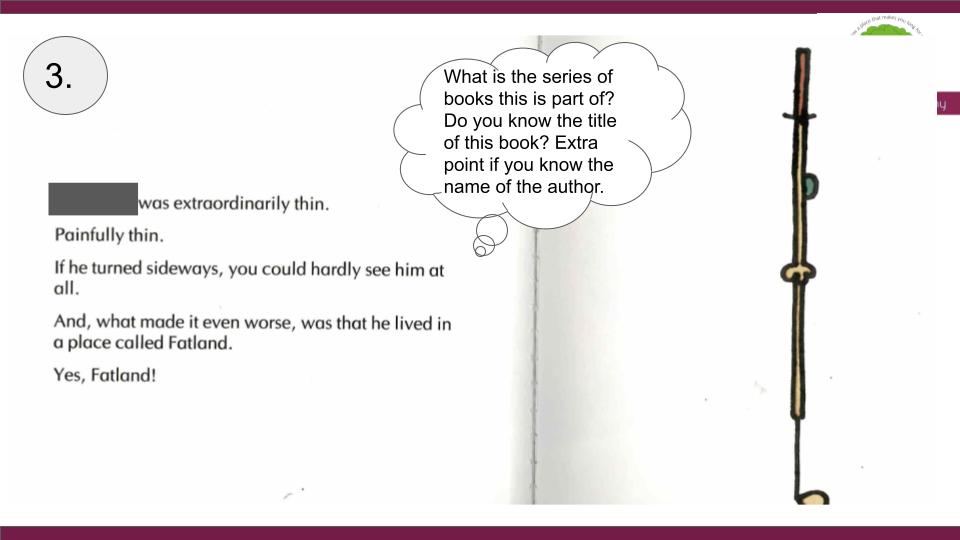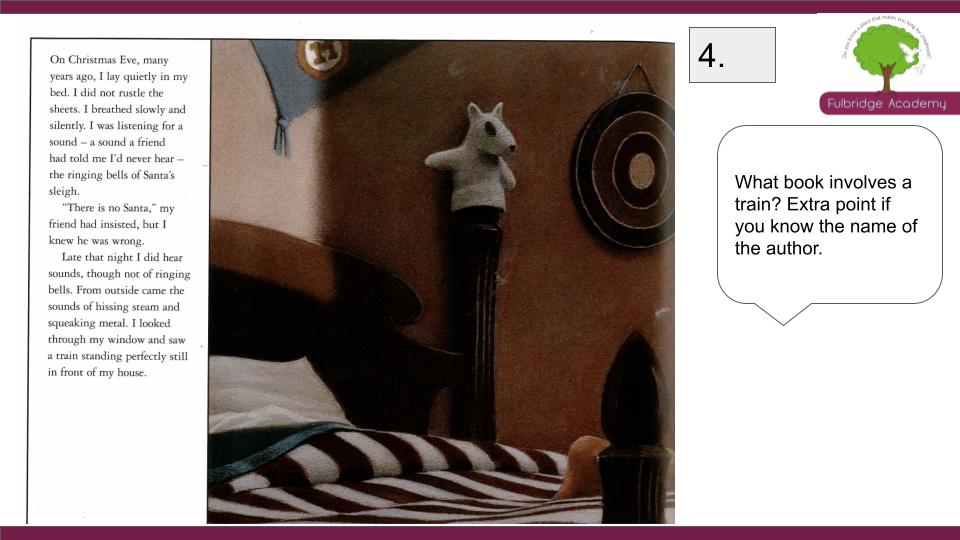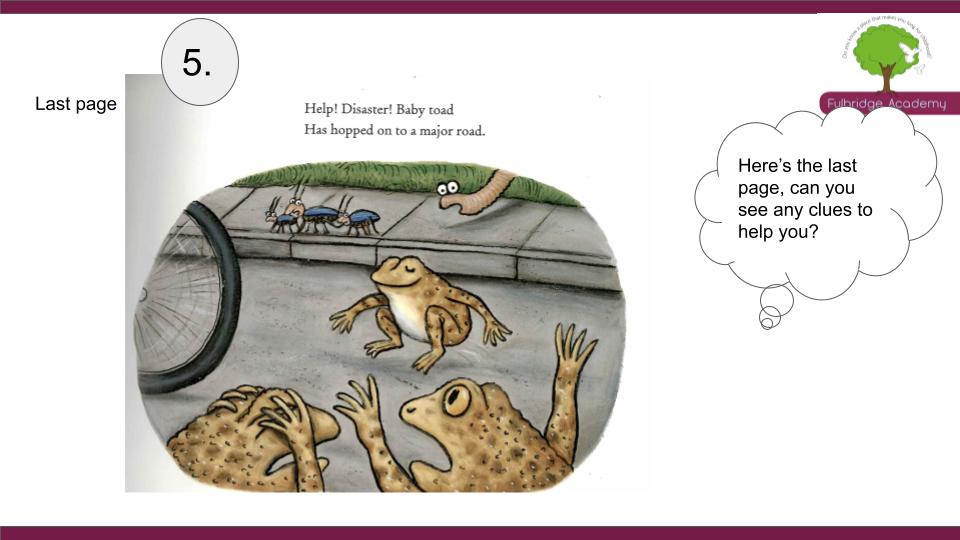 ---
Activity Number 4.
Guess The Reader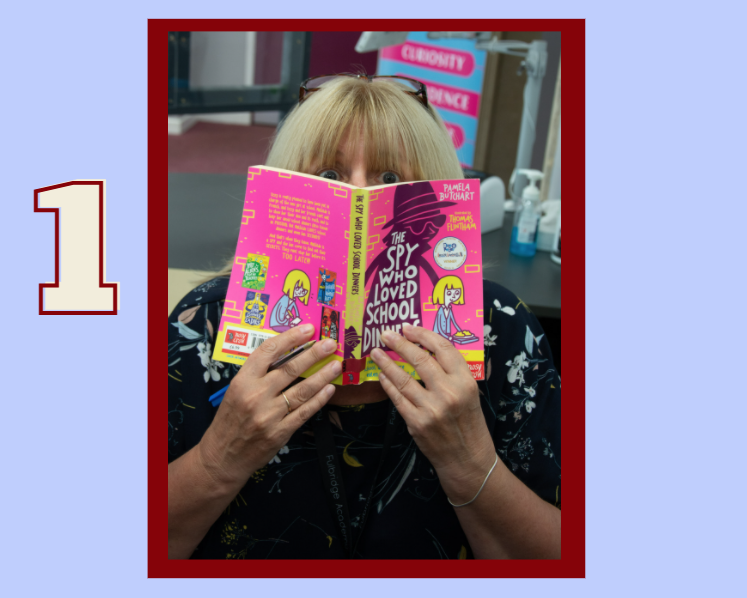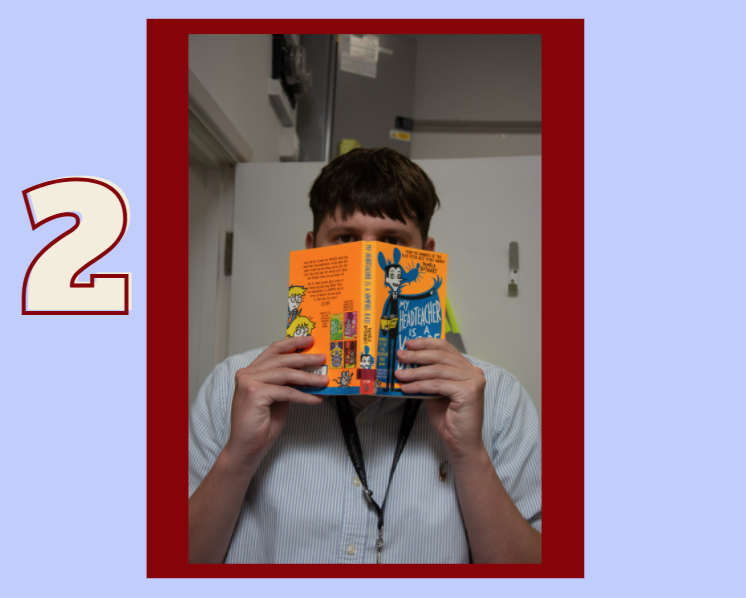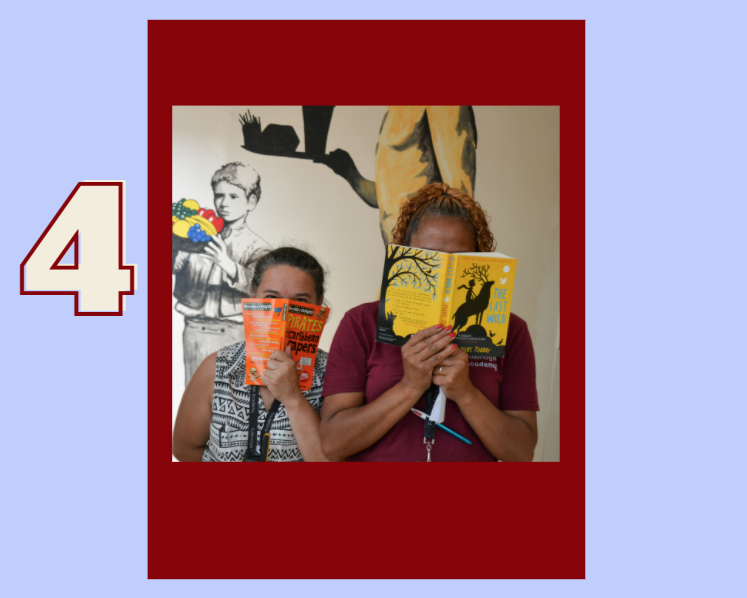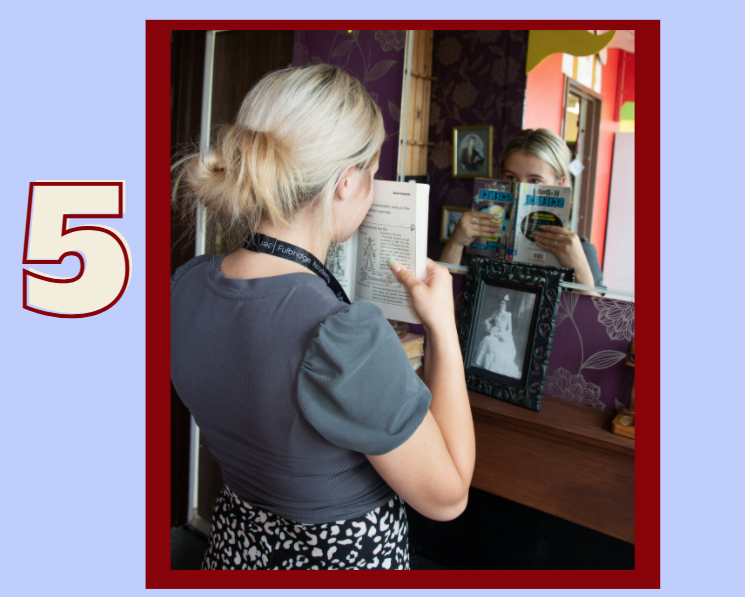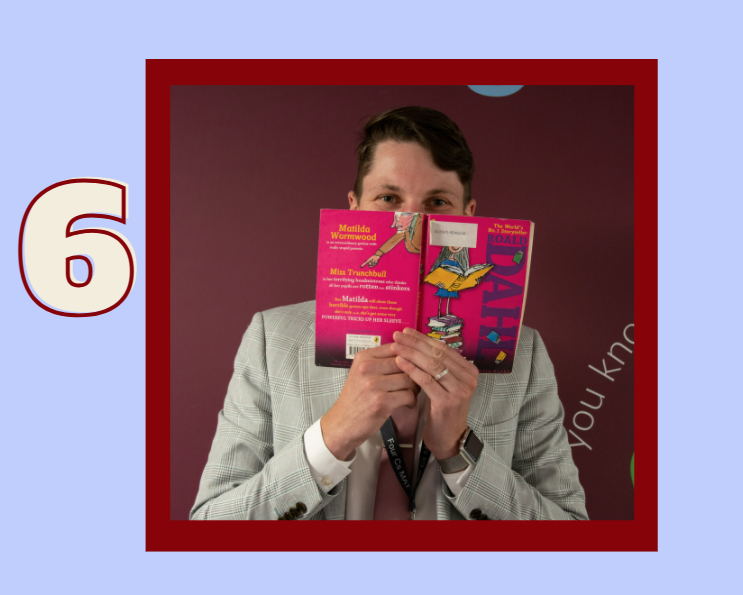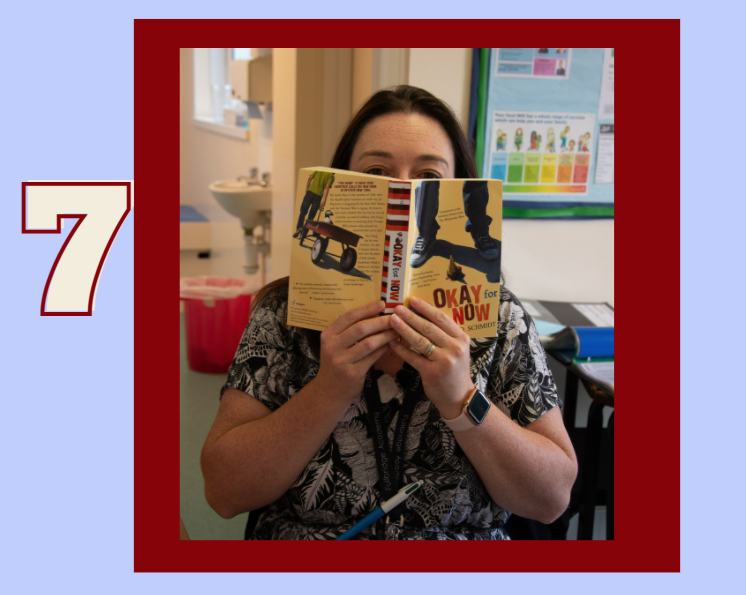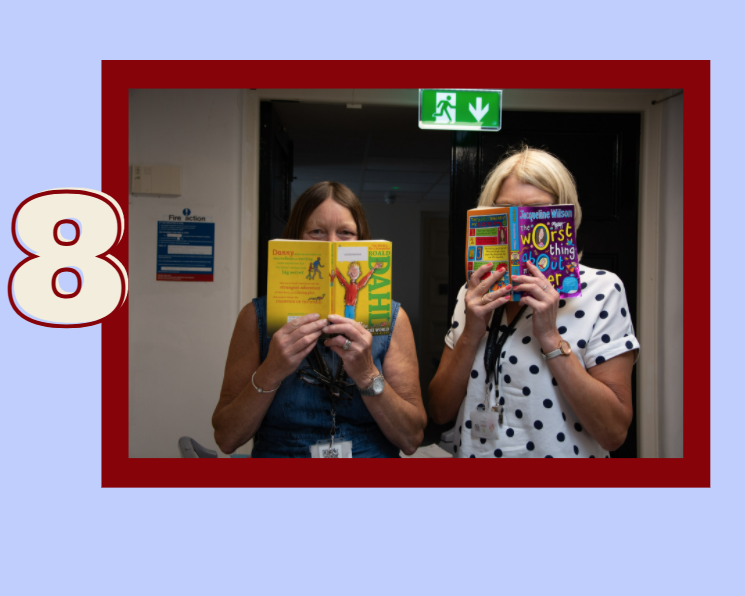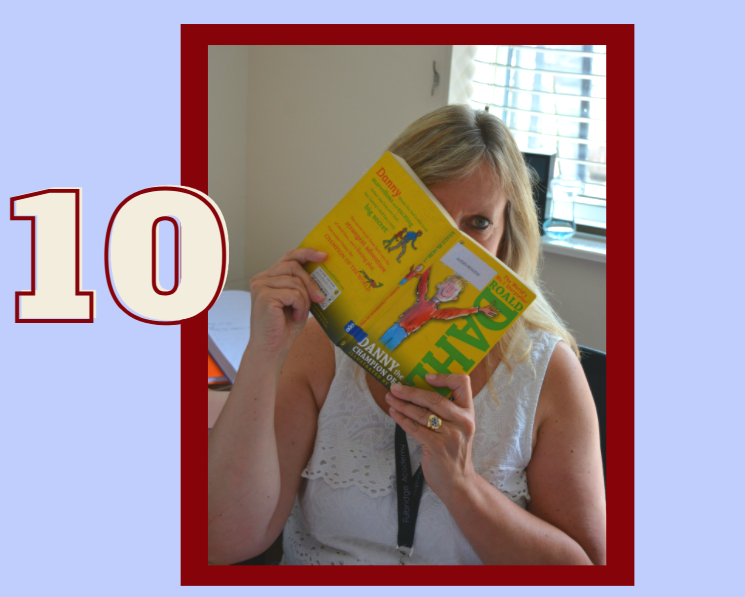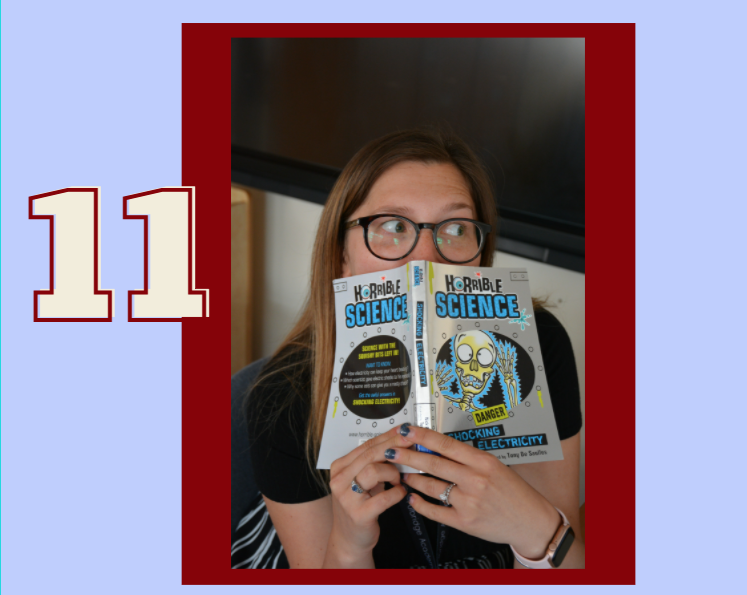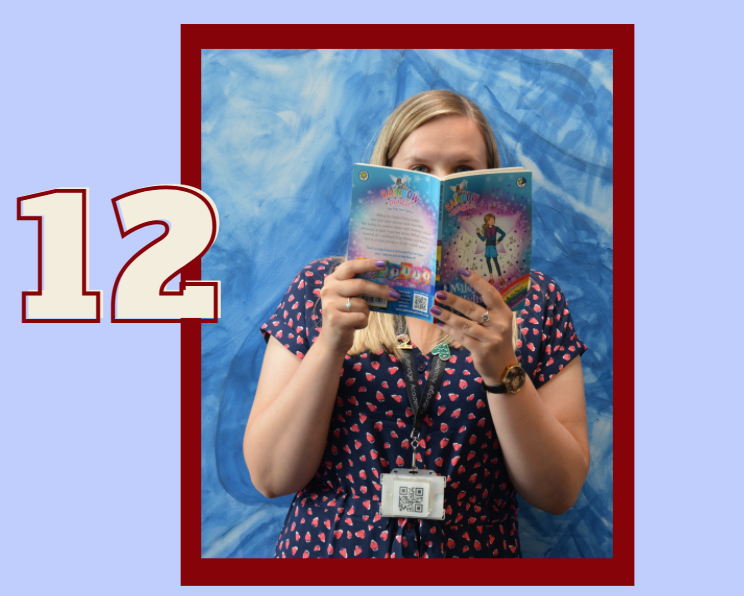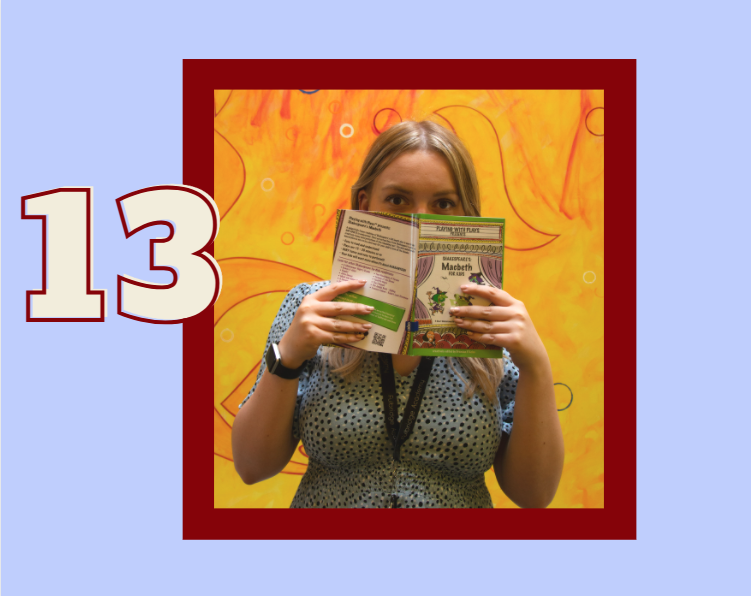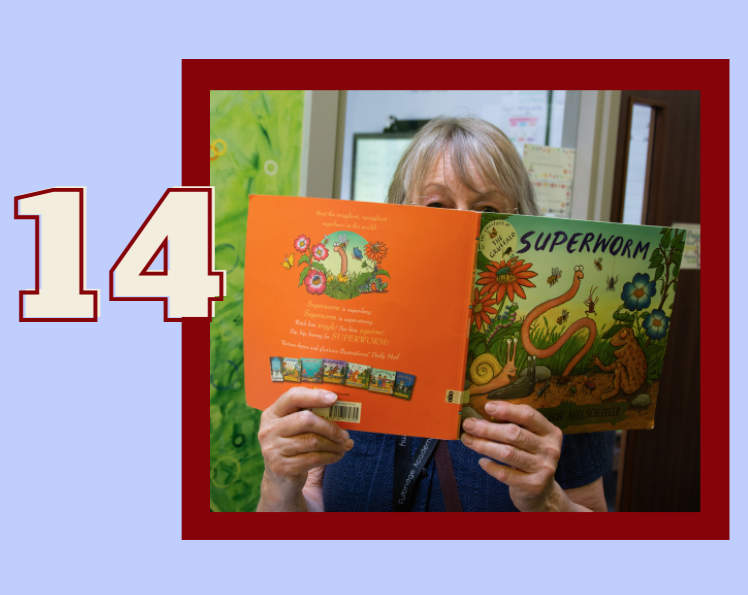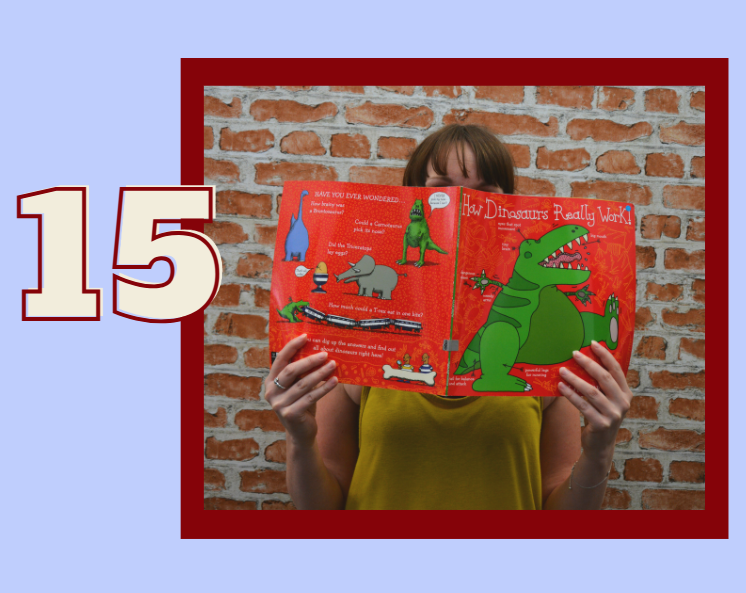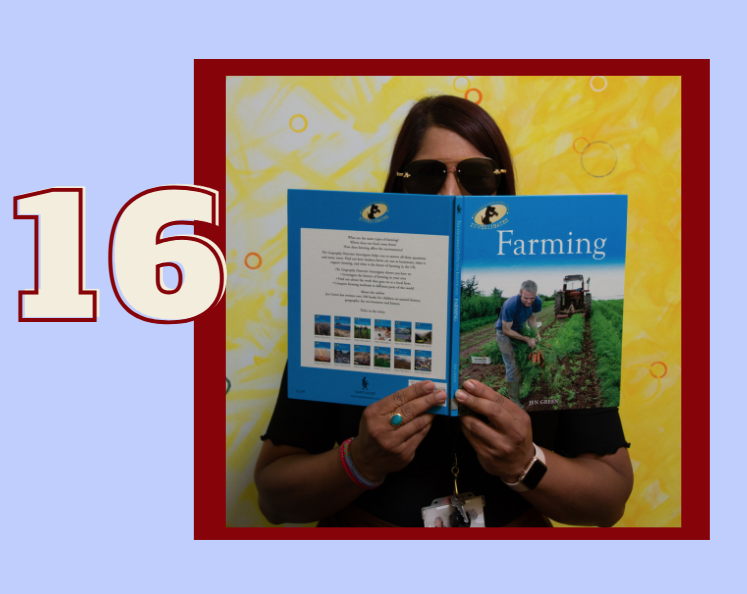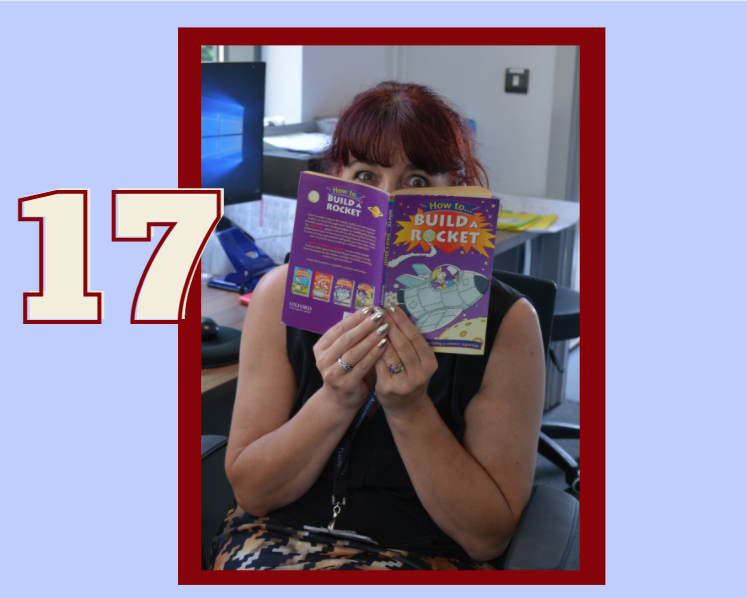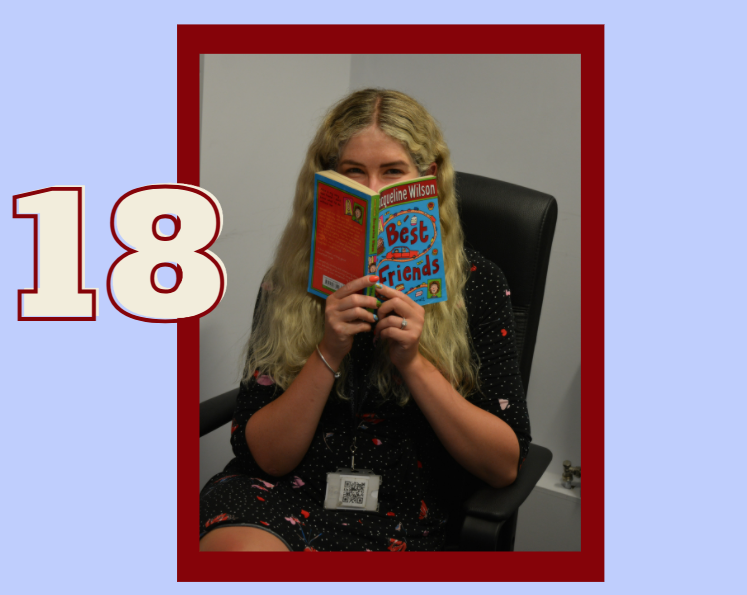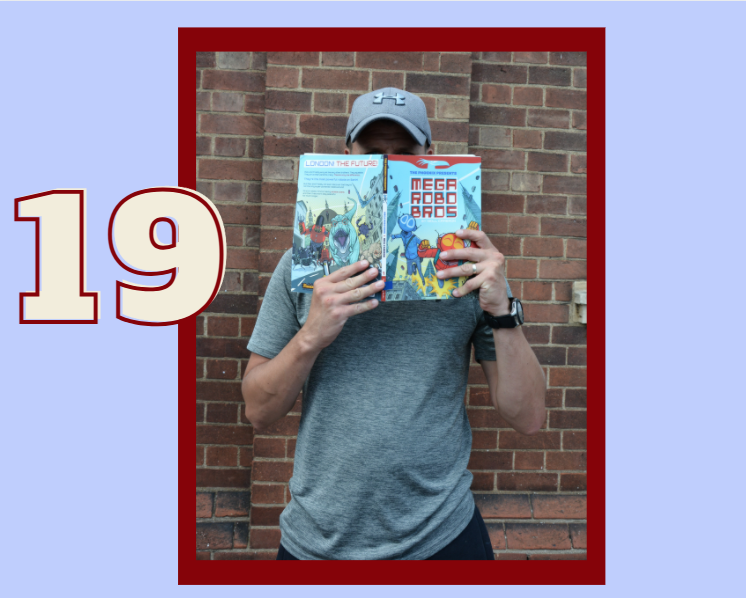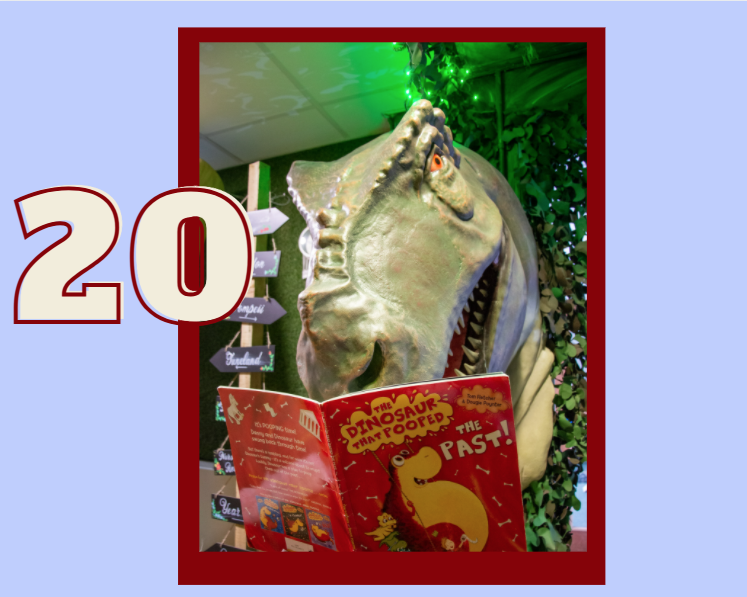 Guess the Reader Answers: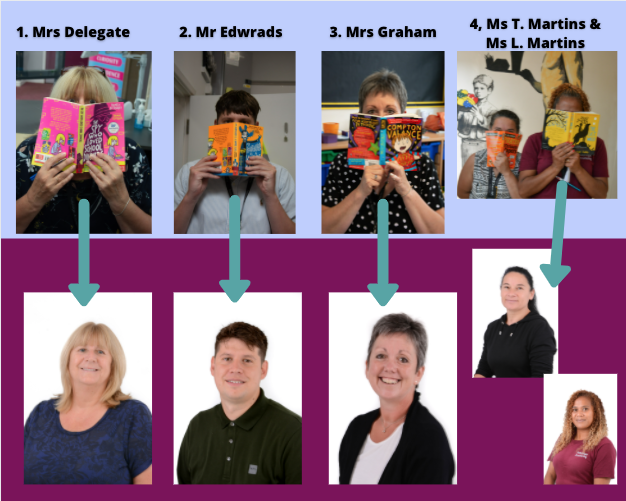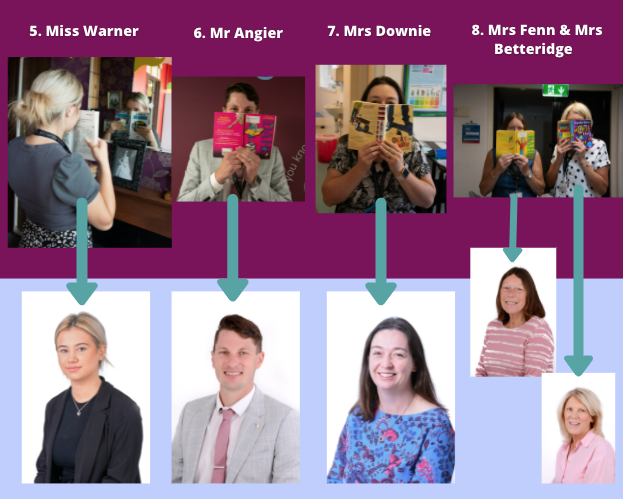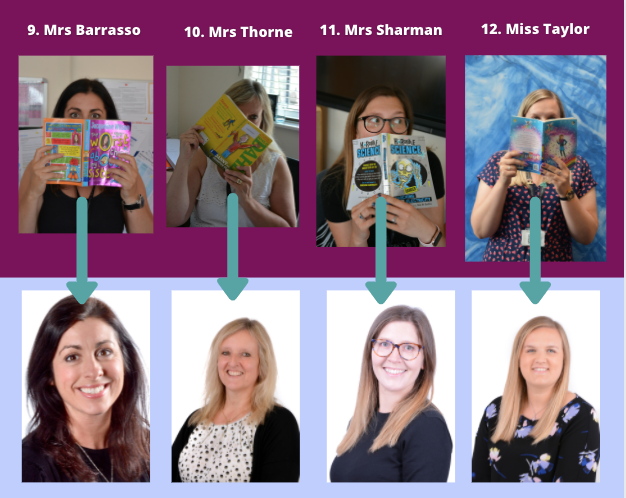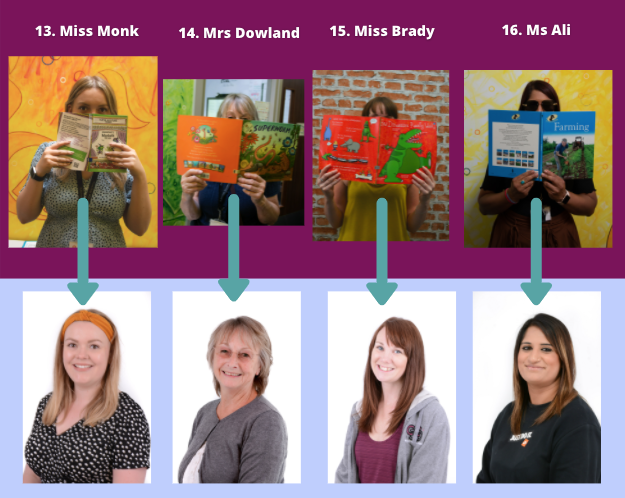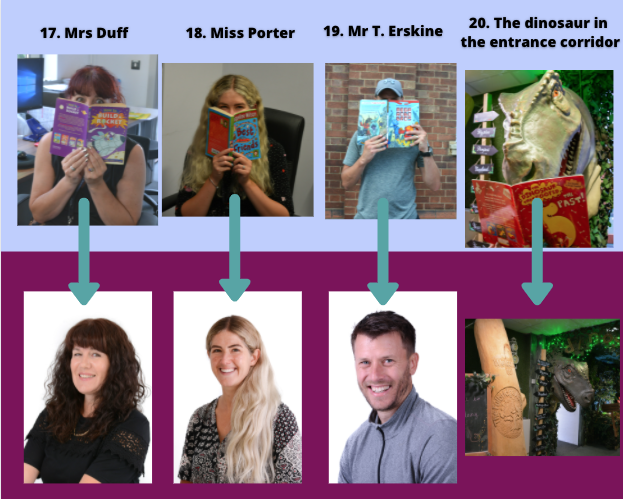 ---
Activity 5
The Masked Reader
Can you identify the 3 masked readers in this video?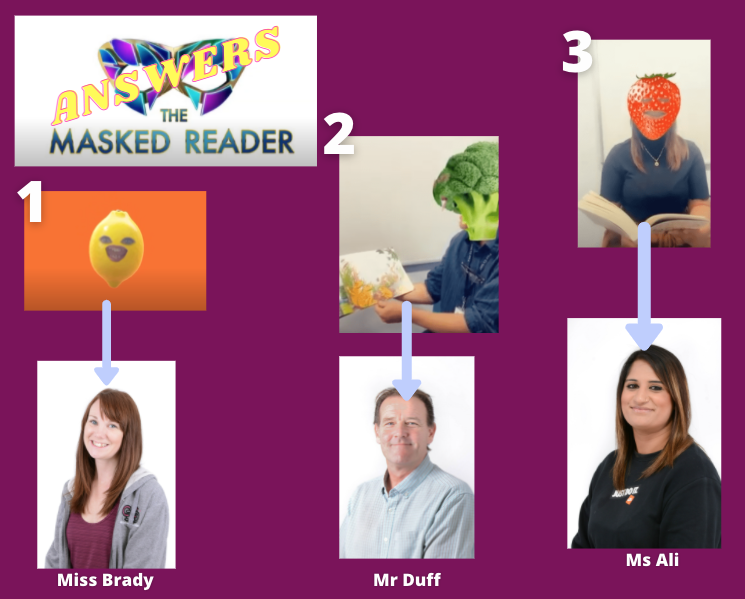 ---
Favourite Book Dress Up Day 2021
Please click here to view the photos on the Fulbridge Facebook page.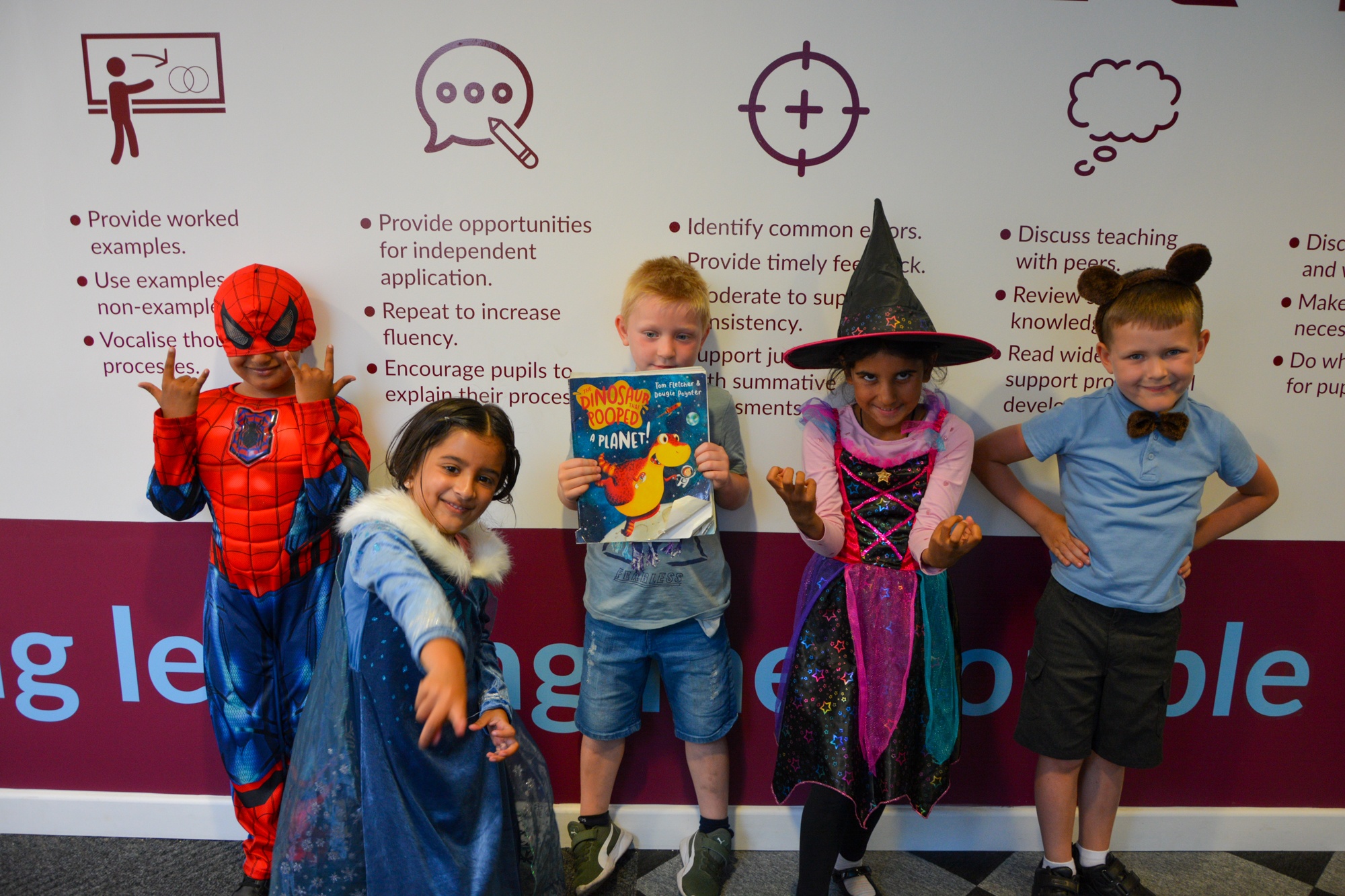 Thank you to everyone who took part in the activities this week.
We hope you enjoyed them as much as we did.
Safer Internet Day 2022
This year's Safer Internet Day 2022 theme is:
All FUN AND GAMES?
EXPLORING RESPECT AND RELATIONSHIPS ONLINE
To raise awareness and support Safer Internet Day 2022, the children have created a video that was shared with the whole school. The video highlights positives and negatives of being online and how to behave respectfully and responsibly online.
---
The children also shared some reminders about how to stay safe and behave online.....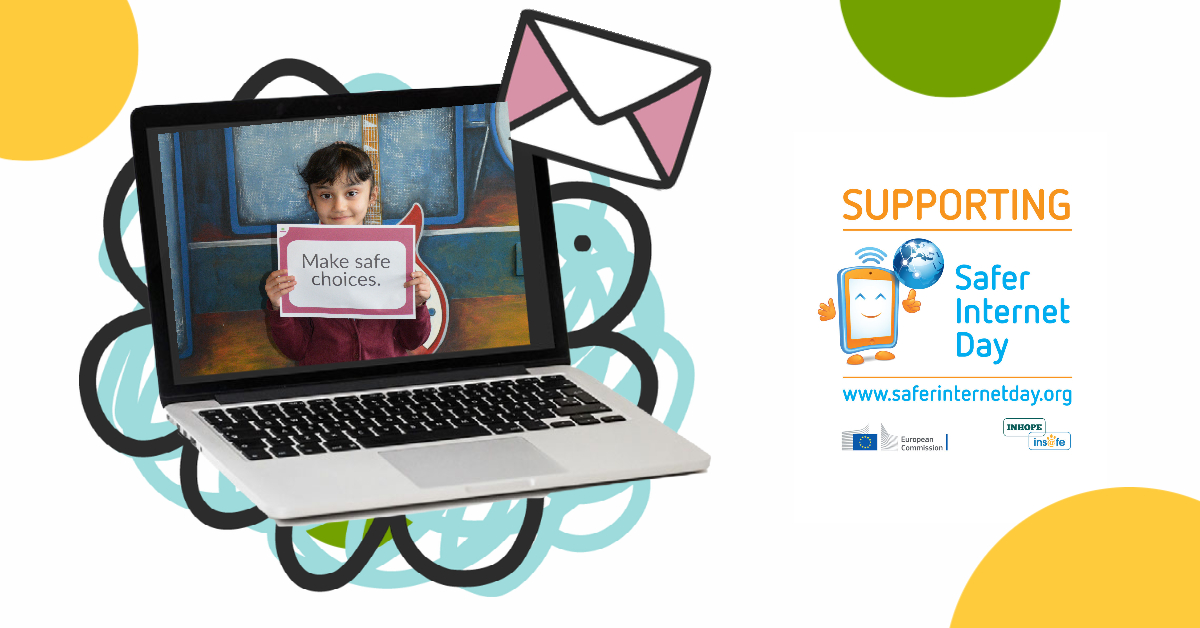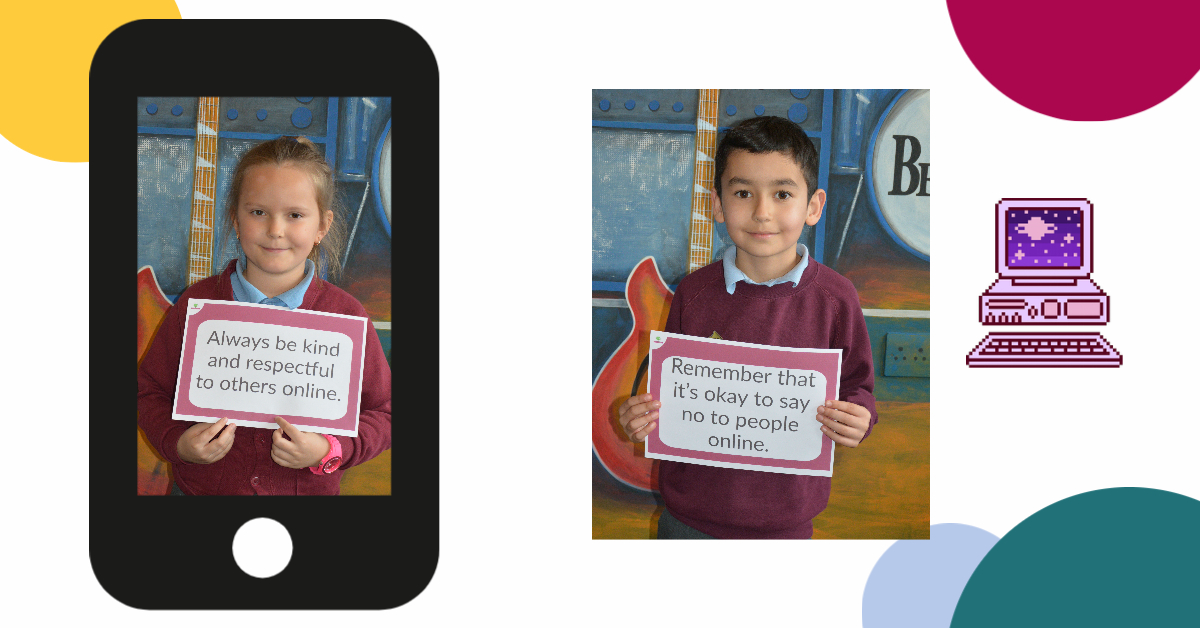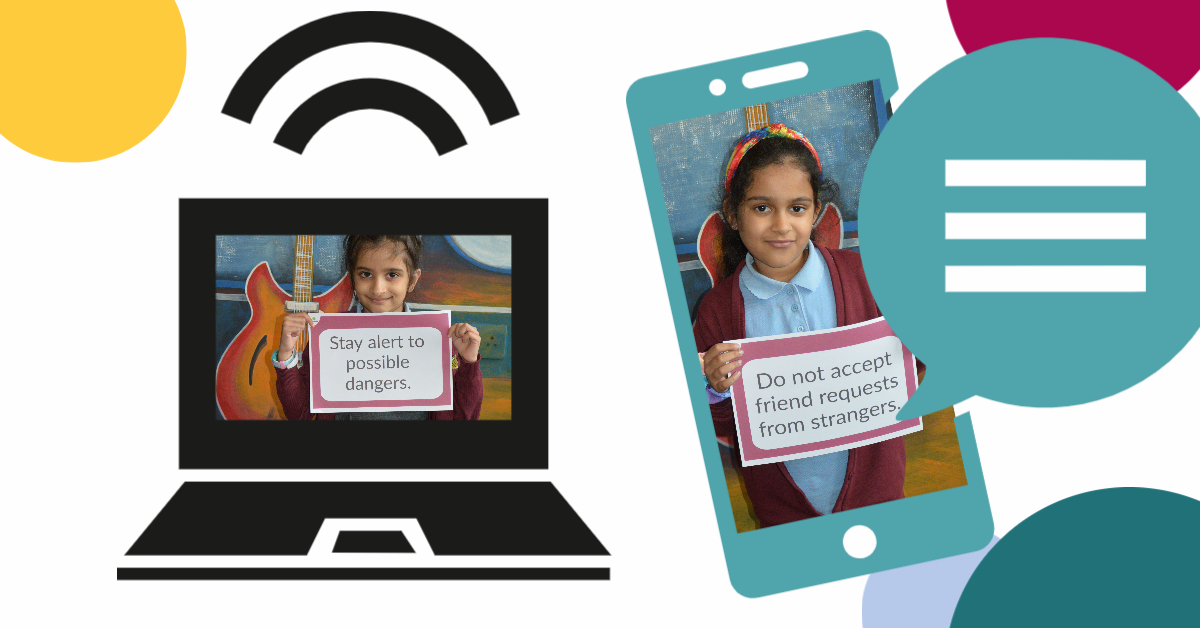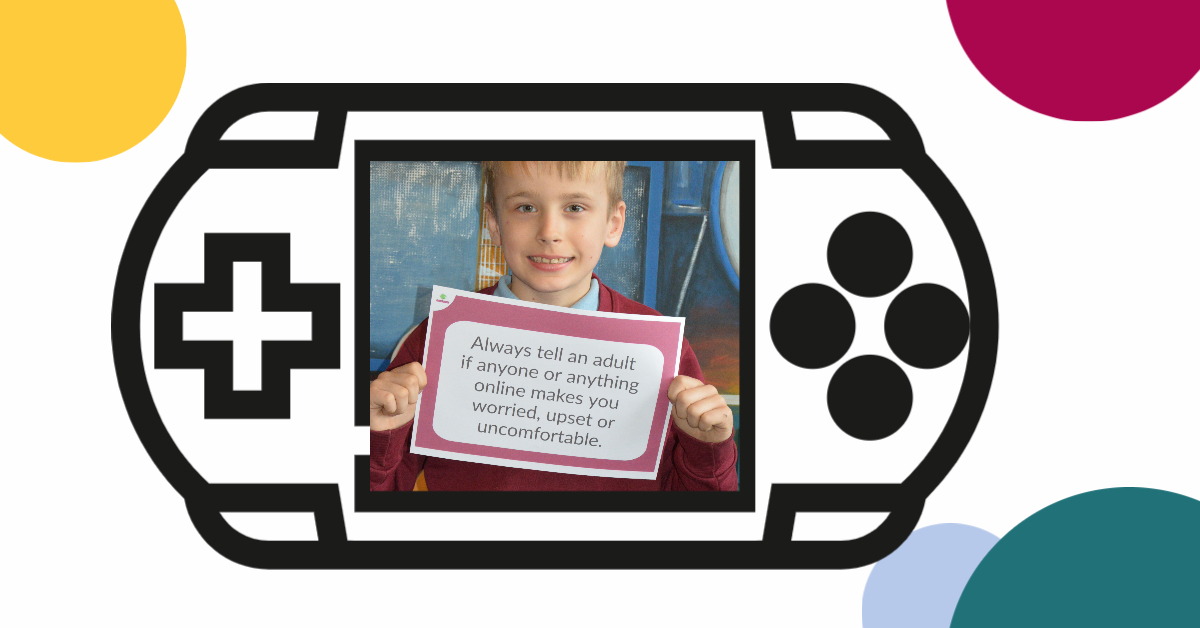 ---
They also shared some help and advice for our parents and carers when talking to their child/ren about social media and screen use.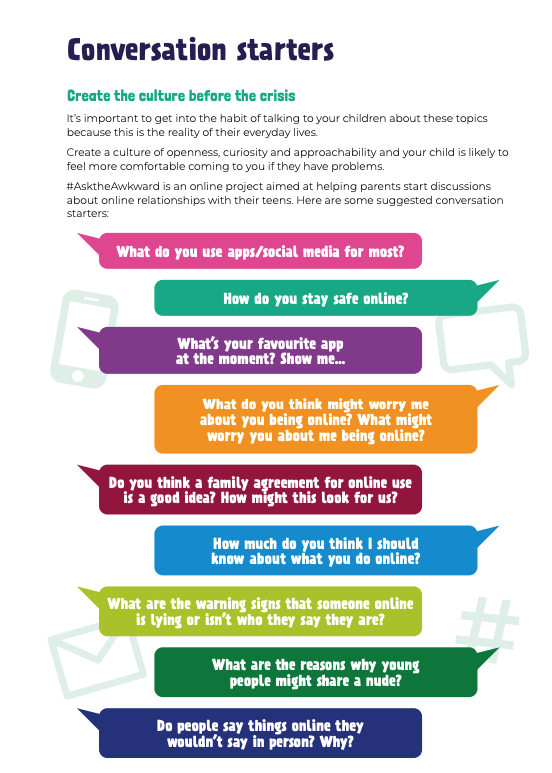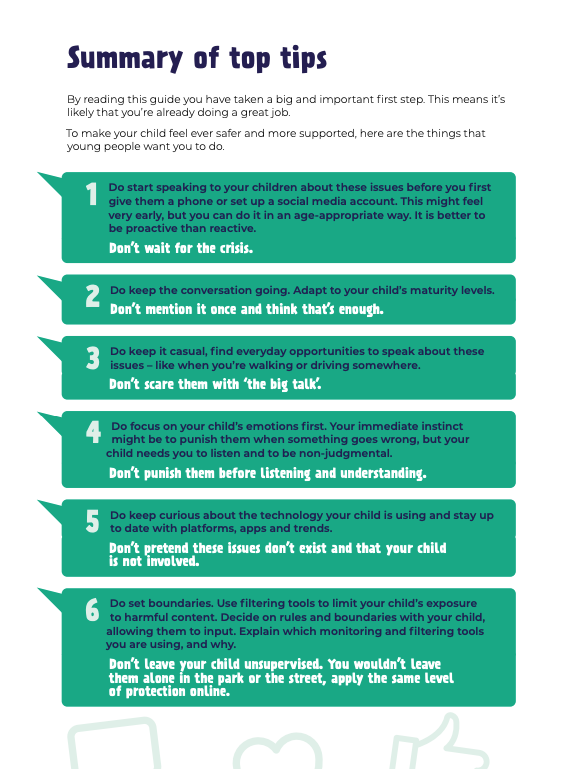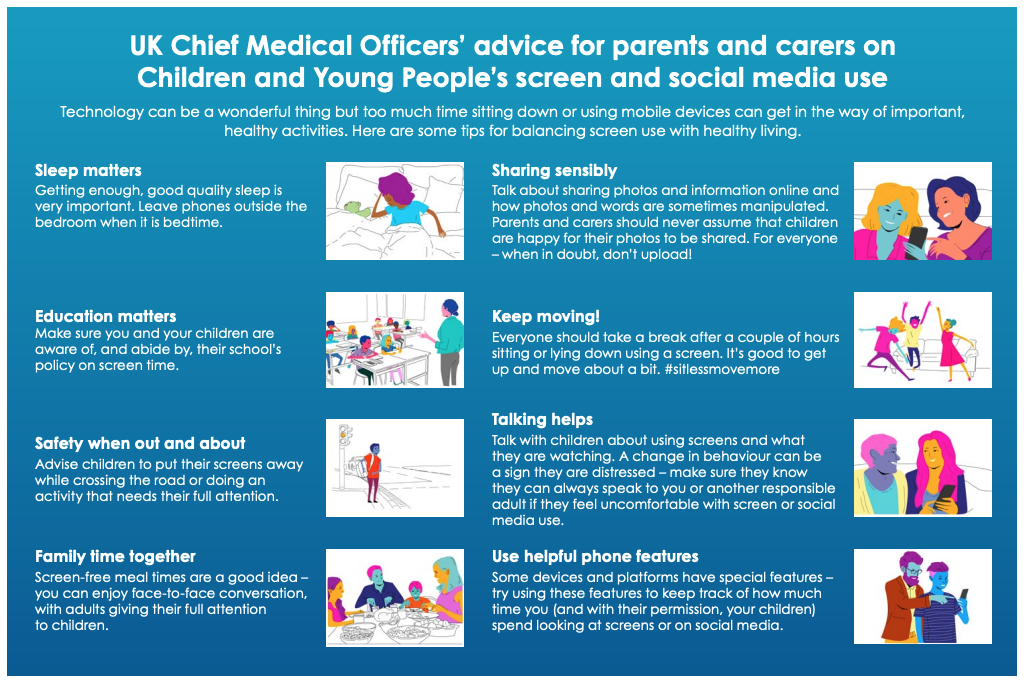 What a fantastic job from our Future Leaders.