Attendance 2020/21
Regular attendance and punctuality are compulsory requirements and essential if pupils are to make the best progress in their learning.
Our whole school attendance target is 97%. Attendance is closely monitored by our Attendance Officer and Vice Principal.
If your child is not able to attend school please contact the school office before 8:45am on 01733 566990.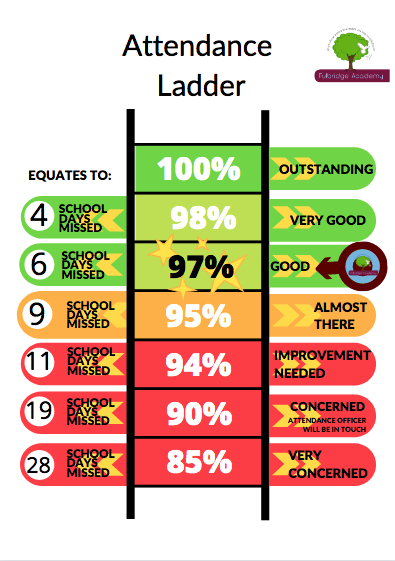 Click on the drop down bars below to see our whole school attendance and lates for this year so far.
---
Whole School Attendance 2020 - 2021
June 2021

---
May 2021

---
April 2021

---
5th January 2021 - 8th March 2021
Due to the national lock down children of critical workers have attended school and home learning engagement has been monitored and recorded daily during this time.
---
December 2020

---
November 2020

---
October 2020

---
September 2020​​​​​​

Whole School Lates 2020 - 2021
June 2021

---
May 2021

---
April 2021
---
December 2020

---
November 2020

---
October 2020

---
September 2020