Admissions
RECEPTION 2024 TOURS
Do you have a child who starts school next September?
Would you like to have a look around our school?
School tours are available at the following times: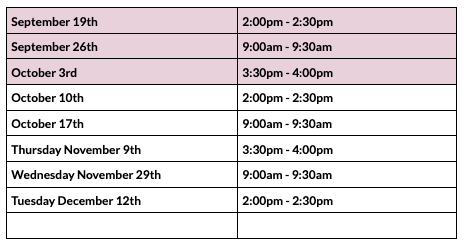 Please call the office on 01733 566990 to book a time slot.
Welcome to Fulbridge Academy
How do I register my child?
All applications are to be completed online using the links provided. This excludes Fulbridge Academy in year admissions. In this instance, you would need to visit the main office (Pixie Hollow) to complete an application form. Please may we advise you that you would need to bring 3 forms of ID.
This should be:
Proof of where you (the parent/carer) live - utility bill, bank statement etc (less than 3 months old)
Proof that your child lives with you (the parent / carer) - child tax credit or child benefit letter
Proof of the child's date of birth - passport or birth certificate
---
FULBRIDGE ACADEMY IN YEAR APPLICATION PROCESS
Fulbridge Academy administers their own in-year admissions from Year 1 to
Year 6. (New reception intake and Year 6 transfer by law still have to be
administered by the Local Authority)

Application forms can be completed at the school office or for enquiries please phone 01733 566990 or email office@fulbridgeacademy.co.uk

Applications will not be accepted without: a. Proof of age (passport or birth certificate). b. Proof of address (utility bill, bank statement etc less than 3 months old) c. Proof that the child lives with the parents (child tax credits, child benefit letter, medical card.

Application forms will be processed every Friday (term time only). Offers will
be made once the Admissions committee approves applications.

You will be informed of your child's place on the waiting list by email/letter within 10 days.

Measurements for in-year admissions are done by using Google maps; it is measured by a straight line from the Academy to the home address.

When you are offered a place at the Academy we will hold the place for 1 week before offering it to the next person on the waiting list , unless there is an exceptional circumstance.

If your child does not get offered a place at the Fulbridge Academy you have a right to appeal to the independent appeals panel, for more information please ring 01733 452589.

Fulbridge Academy must stress that when you complete our in year admission
form you are only applying for our school,to apply for other Peterborough
Schools you must contactthe Local Authorities admission department on
01733 747474 or email admissions@peterborough.gov.uk
---
September 2023 - July 2024
The Fulbridge Academy allocates school places every Friday (term time only). The
dates when allocations will be taking place and the deadline dates for receiving your
application for it to be included in the allocation are shown below. The allocation
dates are also the dates the Academy Admissions committee confirms admission
arrangements.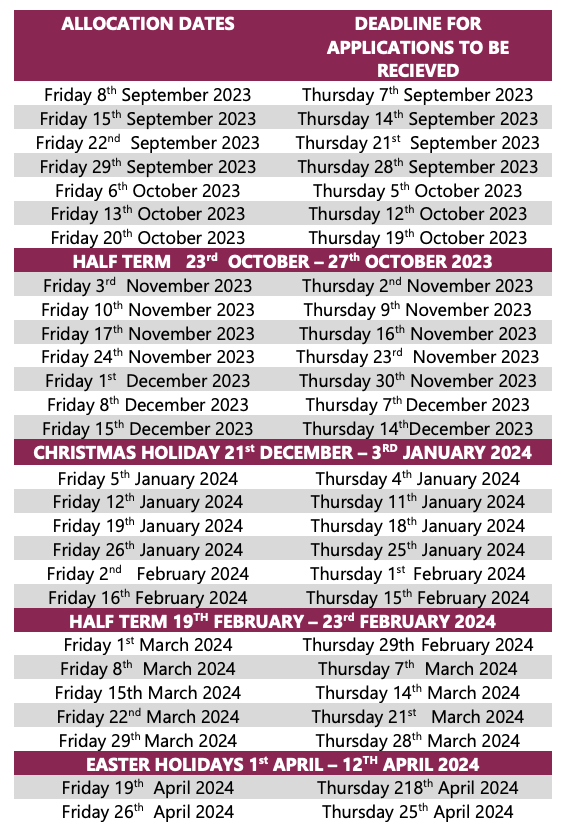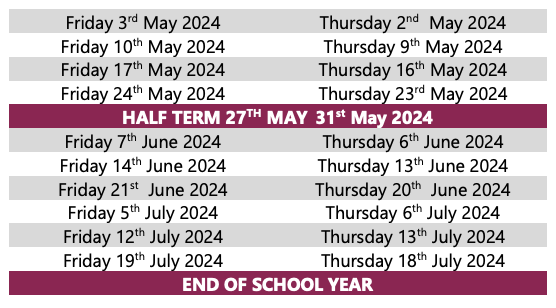 ---
Starting school in Reception 2024
Please find information below on how to apply for a place and watch our virtual tour.
CLICK HERE TO APPLY FOR A PLACE
---
In Year School Transfers
This is when your child already has a school place but you wish to transfer them to another school.
CLICK HERE FOR IN YEAR TRANSFER APPLICATION
---
Secondary School Transfer (Year 6 to Year 7)
CLICK HERE TO ACCESS ONLINE SECONDARY SCHOOL ADMISSIONS
---
Appeals
If you have any other questions or queries:
Please contact our school office on 01733 566990 for more information.
---
Our PAN (Published Admissions Number) is 120 pupils per year group for Key Stage 1 and 128 for Key Stage 2. Key Stage 2 with the agreement of the Local Authority has increased its numbers to support catchment needs.