Individual Photos September 2021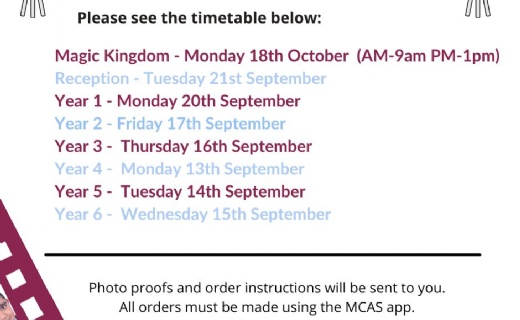 Next week is the start of individual photos.
Please see the timetable below for more details.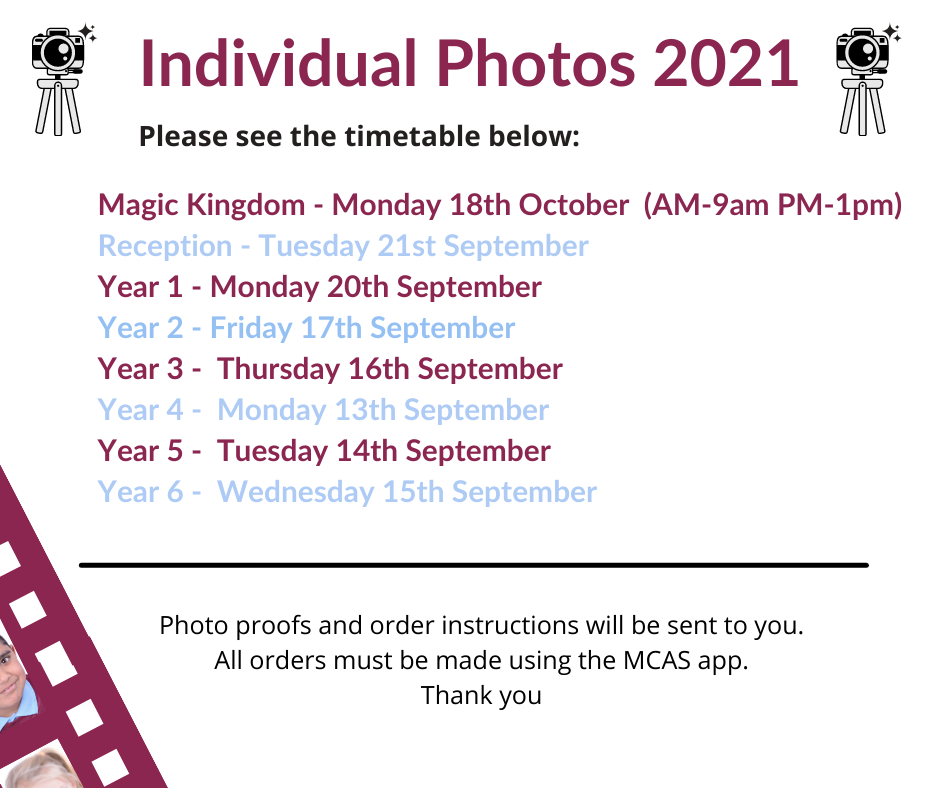 Photo proofs and order instructions will be sent to parents/carers as soon as they are ready. This is usually within the week after your child's photo day.
If you have any questions or queries then please speak to your child's class teacher.
Thank you.