Visiting Us
How to find us
Fulbridge Academy
Keeton Road
Peterborough
PE1 3JQ
Tel. 01733 566990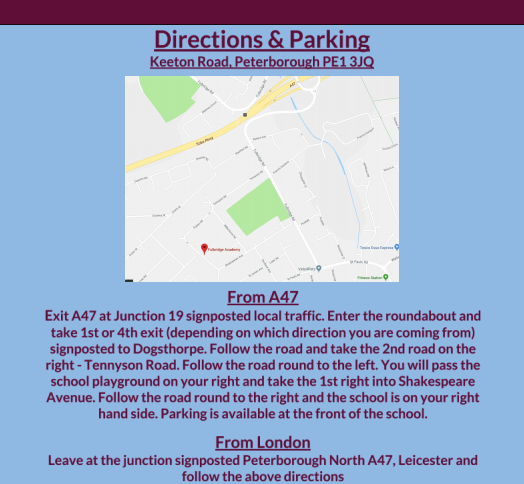 Welcoming Visitors
We, at Fulbridge, are very happy to welcome visitors and guests to our school.
We feel privileged that we have guests who travel to us from around the country and indeed more recently the world.
Visits
Should you wish to visit us please email office@fulbridgeacademy.co.uk with your requirements. If we are able to share our practise with you we will always try to do so in a way which best suits your needs.
Please see below what we are able to offer. Some options are free and some carry a small charge to cover supply costs, planning and admin time. We aspire to make your day with us one that you get the greatest benefit from.
Click here to view our CPD Leaflet with all the information in about what we can offer.