Phonics
At Fulbridge Academy, we teach phonics using the Sounds-Write phonics programme. Sounds-Write is a rigorous, research-informed approach to phonics that gives children the best chance of learning the essential knowledge and skills that form the foundation of reading. Unlike many phonics programmes, Sounds-Write phonics continues into Year 2, ensuring that children are clearly taught all of the most important aspects of the code required for fluent reading. Where required, systematic interventions based on the Sounds-Write approach are used to ensure that all children have the best chance of success in learning to read.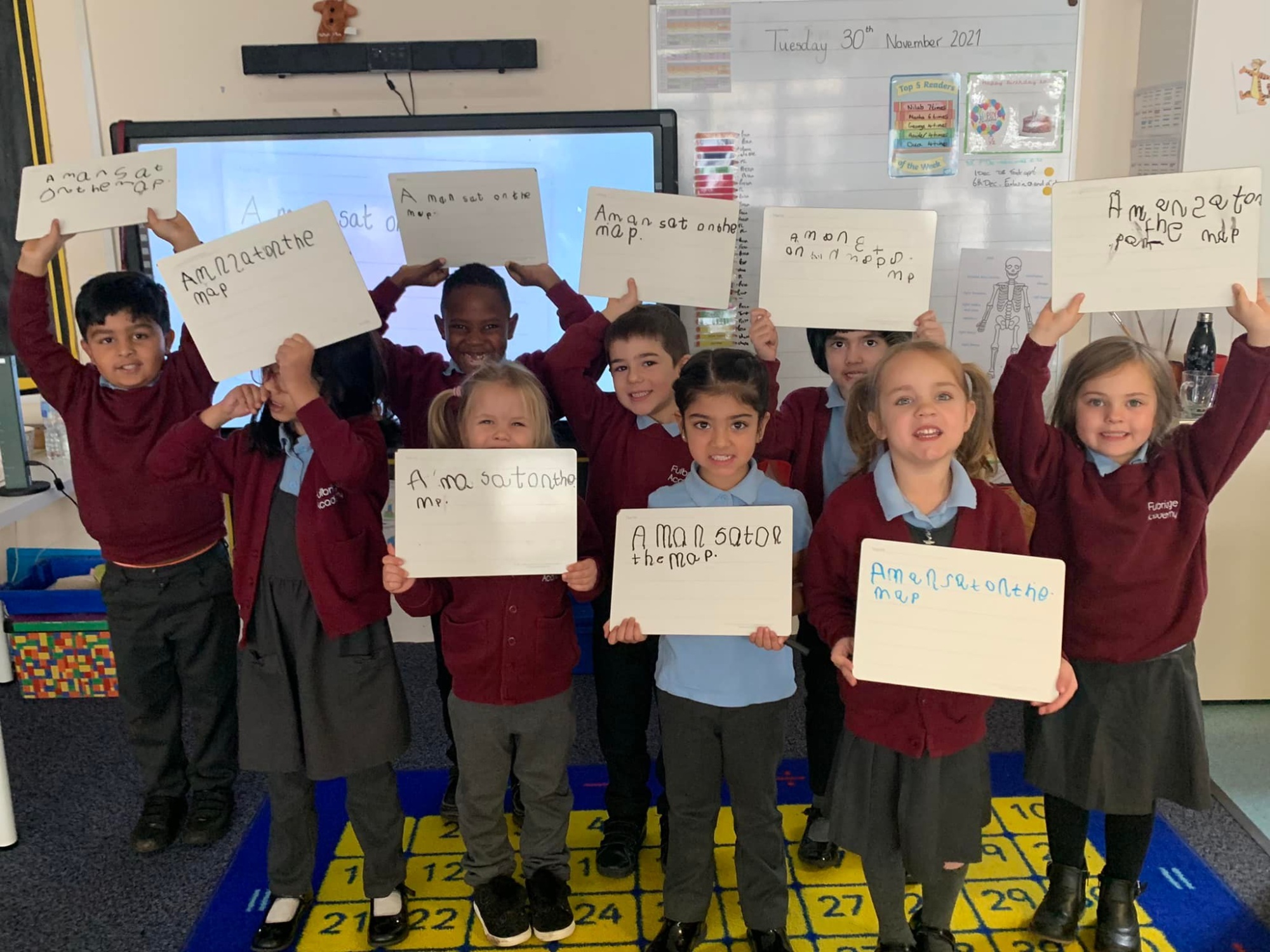 Phonically controlled books (sometimes called decodables) that are precisely matched to the Sounds-Write phonics programme are employed throughout Reception and Year 1 as part of children's daily reading diet. Children take home phonically controlled books each week to practise their decoding alongside a book of their choice from the reading corner of their classroom to be shared with their parents/carers.
If you wish to learn more about the Sounds-Write approach to phonics and the best way to support your child at the start of their reading journey, we are always happy to discuss this.
In addition, the co-creator of Sounds-Write has created free online tutorials that can be found here: Link to Sounds-Write support tutorials for parents
---
Learning the letter sounds
Children are taught 42 letter sounds, which is a mix of alphabet sounds (1 sound – 1 letter) and digraphs (1 sound – 2 letters) such as sh, th, ai and ue. Using a multi-sensory approach each letter sound is introduced with fun actions, stories and songs.
We teach the letter sounds in 7 groups of 6 letters. Children can start reading after the first group of letters have been taught and should have been introduced to all the 42 letter sounds after 9 weeks at school.
To view the video in a large format please double click the video you wish to view.
Phase 2 Sounds
s

a

t

p

i

n

m

d

g

o

c
e

u

k
r

h

b

f

ff
l

ll
ss
j

v

x

w

y

z

zz
Phase 3 Sounds
qu

ck

ch

sh

th

ng

ai

ee

igh
oa

oo

00
ar

or

ur
oi

ear
air
ure
er

ow
Phase 5 Sounds
ou

ir
ay
ea
aw
oy
au
ey
-y
ew
ow
wh
e-e
a-e

i-e

o-e
u-e
ie
ue
oe
Phase 5 Sounds in Words

Shout

Toy

Stir

Key

Day

Launch

Bean

Candy

Claw

Few

House

Joke

When

Cube

Pete

Pie

Snake

Glue

Spike

Toe
---
Learning letter formation
This is taught alongside the introduction of each letter sound. Typically, children will learn how to form and write the letter/letters down during the course of the lesson.
*letter formation videos will be added soon