Holiday Club
Summer Club 2021
Last chance to book the Summer Holiday Club, limited places, please book on your MCAS app before Friday 9 June or call and speak to Mrs Swift who will be happy to help.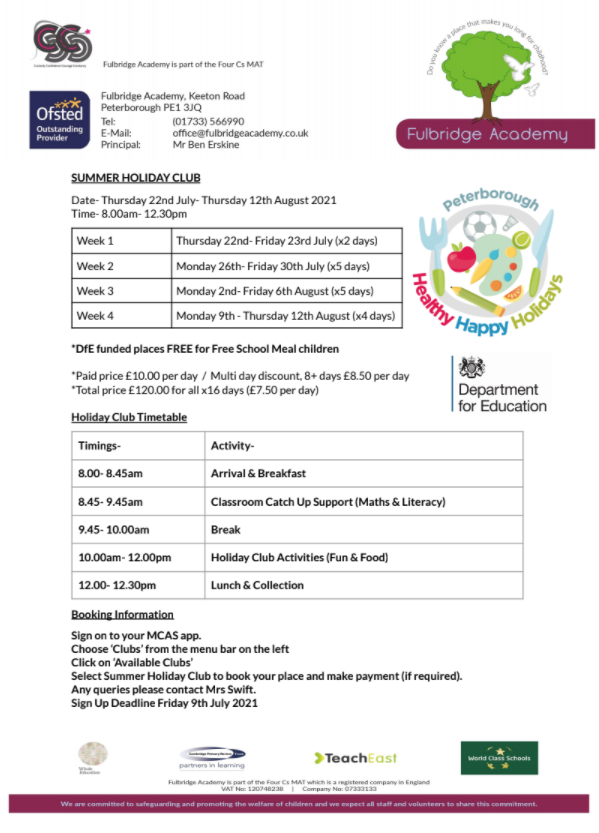 The Summer Holiday Club is for Fulbridge pupils only.
All bookings must be made using the MCAS app.