Child Protection and Safeguarding Policy
The Fulbridge Academy fully recognises its responsibility to protect and safeguard the welfare of children and young people in its care. The Academy has a safeguarding team led by the Designated Safeguarding Lead, Ben Erskine. We are committed to supporting our students develop the skills necessary to stay safe from abuse and to know whom to turn to for help. If you have any concerns please contact the Safeguarding Officer:
george.edwards@fulbridgeacademy.co.uk
Our Safeguarding Policy can be viewed by clicking the link at the bottom of this page.

The Fulbridge Academy has a robust & committed safeguarding team within school.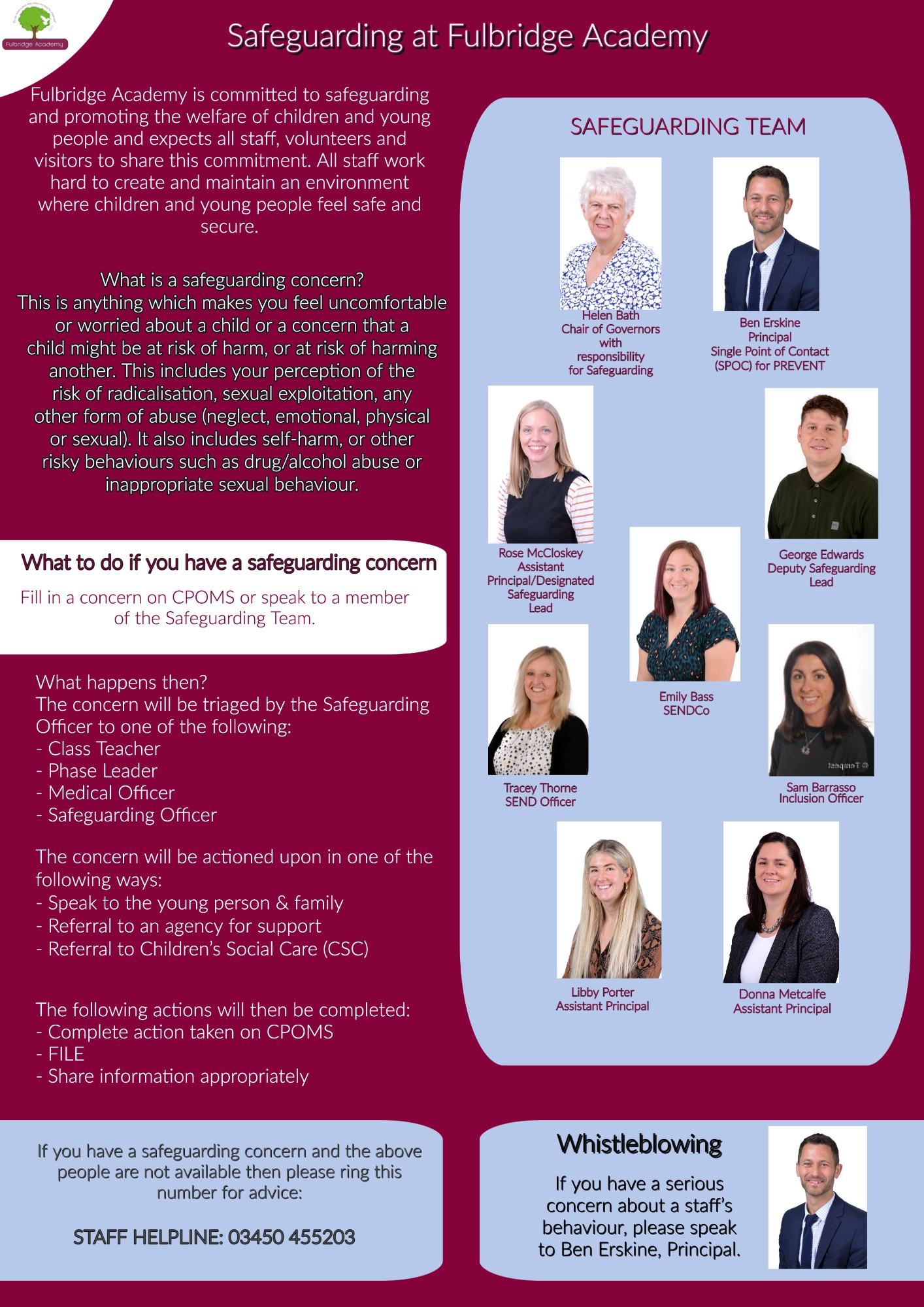 What support can we offer you and/or your child?
We have a Safeguarding Officer who works closely with all staff in school and liaises with external agencies for example, Children's Social Care, Police and Health Services to ensure a fully inclusive working relationship around all of our students.
We have access to external support through the Early Help process, if your child needs some additional support we can look at a whole family assessment to see which service would be most suitable. We work closely with support agencies such as Sleep Solutions, NSPCC and Family Action and we can also help support parents, carers and families with out of school worries for example, housing, debt and crisis.