Whole Class Photos June 2021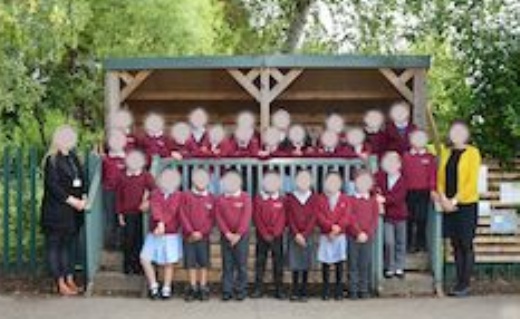 On Monday 24th May 2021 parents and carers will receive a letter regarding their child's class photo day.
Please see the timetable below: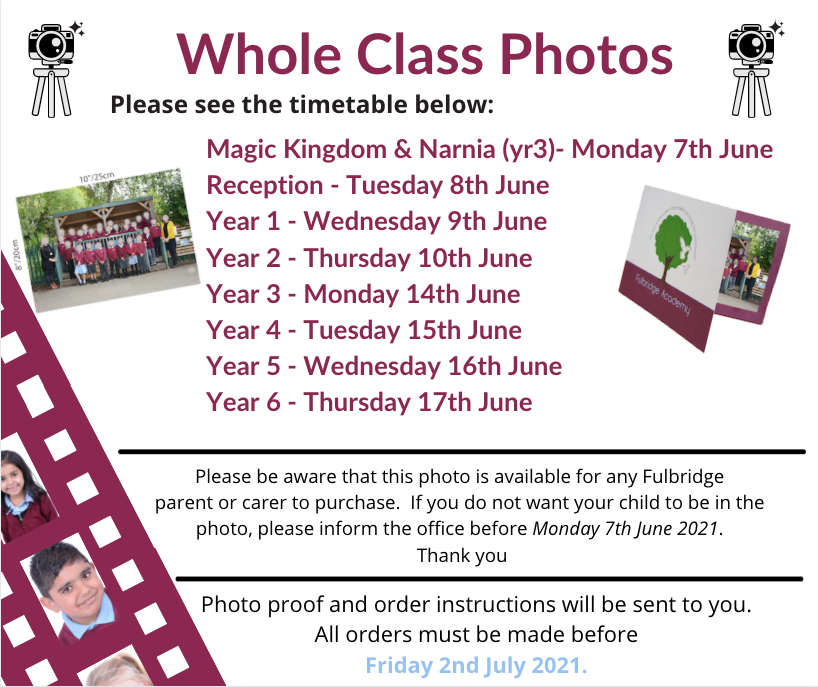 The photo proof will be sent to you using the MCAS app with instructions on how to place an order and payment options.
All orders must be placed before Friday 2nd July 2021 to ensure that orders are ready to take home before the end of the school year.
If you have any photo queries please email: photos.mat@four-cs.co.uk
Thank you
Miss Dobslaw
*Year 6 Leavers Special
To celebrate your child's last year at Fulbridge we are offering Year 6 the opportunity to purchase a 'Leavers Special'. This includes a 10X8" black framed print of your child's class and a photo of your child with their class teacher(s).
This can be purchased by selecting the 'Year 6 Leavers Special Framed Print' which can be found in the 'Photo Products' tab on the MCAS app.