Flu Immunisation Information for Reception - Year 6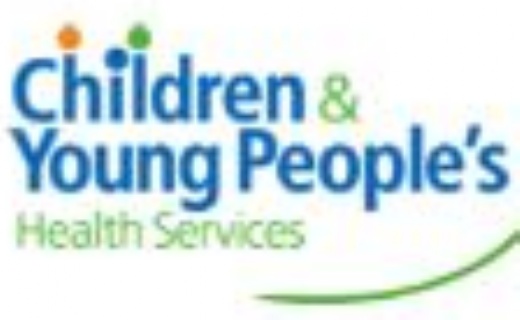 Please find information below regarding the flu immunisation programme that will take place at Fulbridge Academy on
Monday 12t​h​ October 2020- This has now be re-scheduled to
FRIDAY 23rd October 2020
This must be completed before
30t​h​ September 2020
---
If you do not register before this date, your child WILL NOT be given the immunisation in school.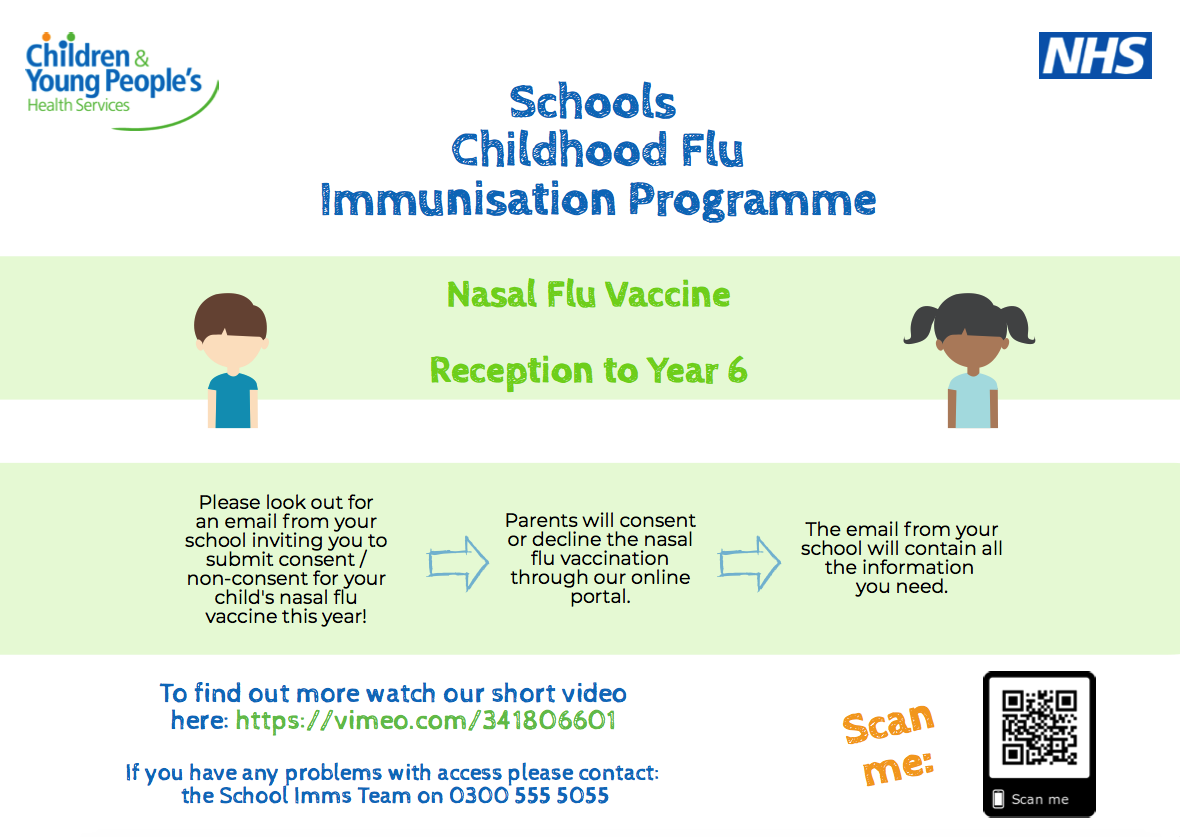 All Parents and Carers should have received an email on Tuesday 15th September, if you have not received this you can access the registration link using the link above or you can scan the QR code to the right of this page.
The video below explains the first process:
---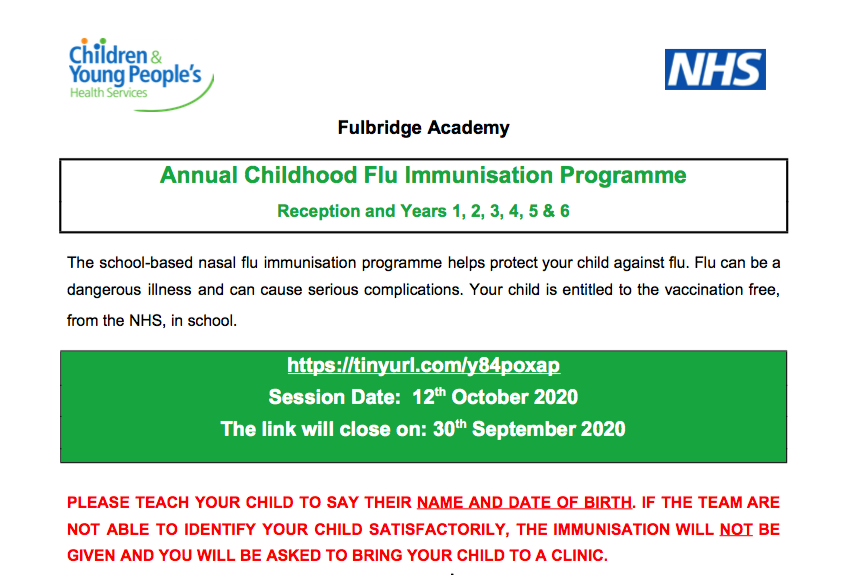 Further Information
● If your child has ​asthma​, please read this Important Medical Information​
● If your child usually receives the ​injectable vaccine​ for medical reasons, please contact us.
● The vaccine contains ​gelatine​.
---
Online Resources:
Support in submitting consent / decline
---
Click here to see how the immunisation is carried out: Child flu film
---
Your ​consent to the immunisation will be valid for the period of our flu programme. If your child receives the vaccine elsewhere, or you withdraw your consent, please contact us. If your child is absent on the day, you will be able to contact us to make a clinic appointment.

If your child cannot have the nasal Flu Vaccination, please telephone the number below​.
If you require further advice or information, please contact the School Immunisation Team:
Tel: 0300 555 5055 Option 1
Email: ​ccs-tr.cambsimmsteam@nhs.net Cambridgeshire
Community Services NHS Trust: delivering excellence in children and young people's health services
We provide this service to help protect the health of your child as part of our public task as a health service provider; ​Privacy Notice ​https://tinyurl.com/y2thpvwh Your child's school has provided us with your contact details. We will update your child's electronic health record with the immunisation details. ​We may contact you via text; if you do not wish to be contacted via text, please let us know​.